Fall is here…Time for apple picking!!!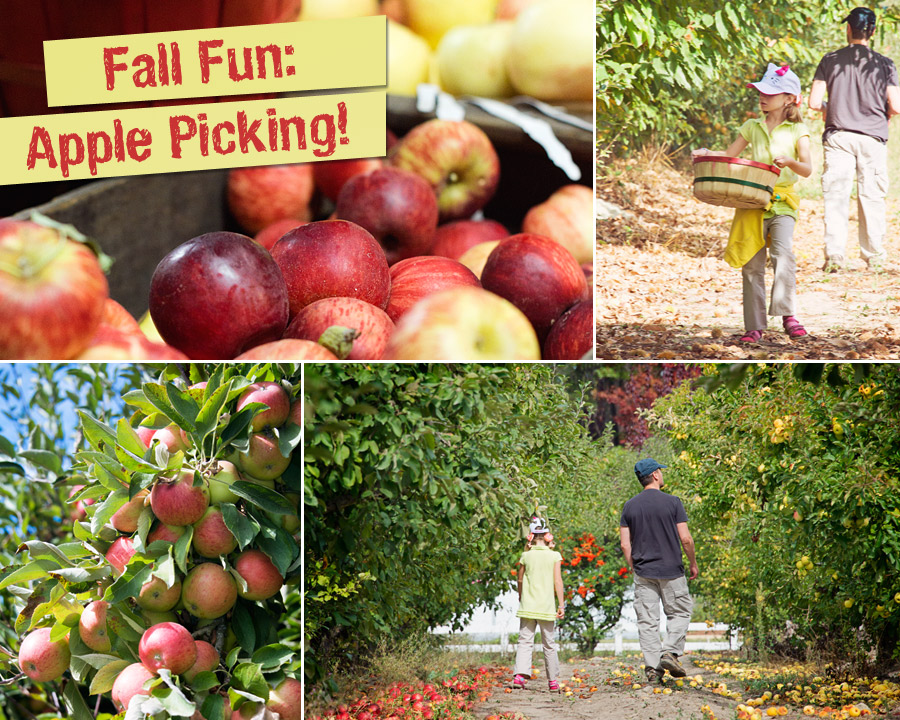 It is time to get outside and enjoy all that the Fall season has to offer. One of my favorite family-friendly Fall activities is to visit a local farm with friends and pick apples. It's such a simple way to have fun as a family, create lasting memories and support local farmers!!!
Here are some apple picking farms around the Bay Area for your enjoyment. Some are just a short drive while others are a great day trip.
Twin Hill Ranch
1689 Pleasant Hill Raod
Sebastopol, CA 95472
(707) 823-2815
www.twinhillranch.com
Dog Friendly.
Gabriel Farm
3175 Sullivan Road
Sebastopol, CA 95472
(707) 829-0617
www.gabrielfarm.com
Chileno Valley Ranch
5105 Chileno Valley Road
Petaluma, CA 94952
(707) 765-6664
www.chilenobnb.com
Apple-A-Day Ratzlaff Ranch
13128 Occidental Road
Sebastopol, CA 95472
(707) 823-0538
Depending where you are in the Bay Area, Watsonville may be closer than Sonoma County:
Gizdich Ranch
55 Peckham Road
Watsonville, CA 95076
(831) 722-1056
www.gizdich-ranch.com
Be sure to call ahead of time to confirm availability before planning your trip!
We visited Twin Hill Ranch this weekend and had a wonderful day and went back home with over 10 lbs of a variety of apples.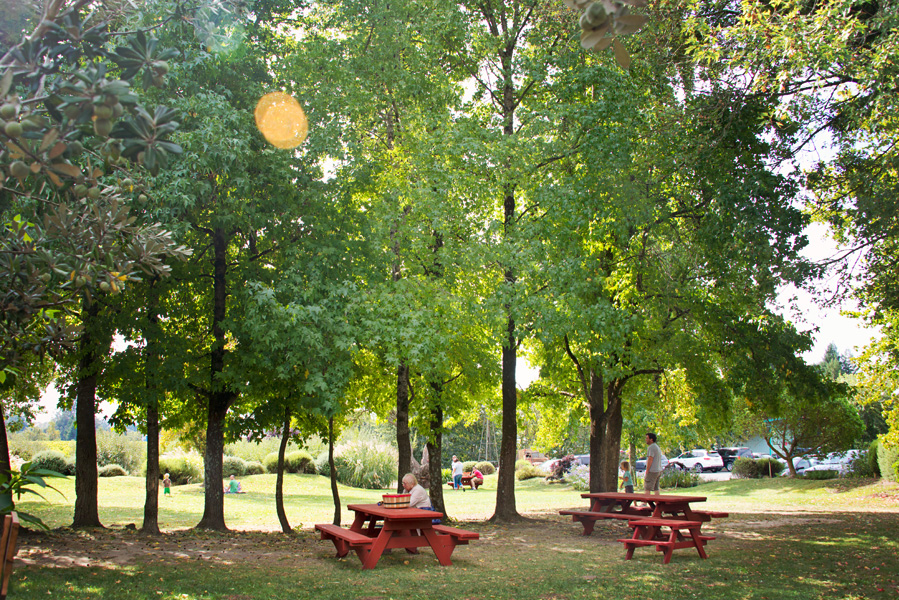 – Picnic tables and beautiful open areas where the kids can play at Twin Hill Ranch.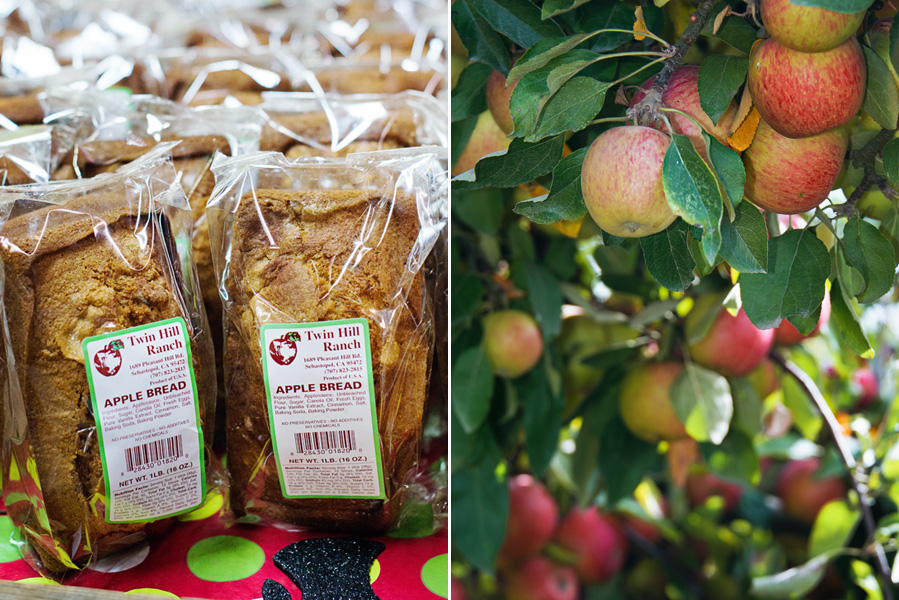 – Delicious Apple Bread from Twin Hill Ranch.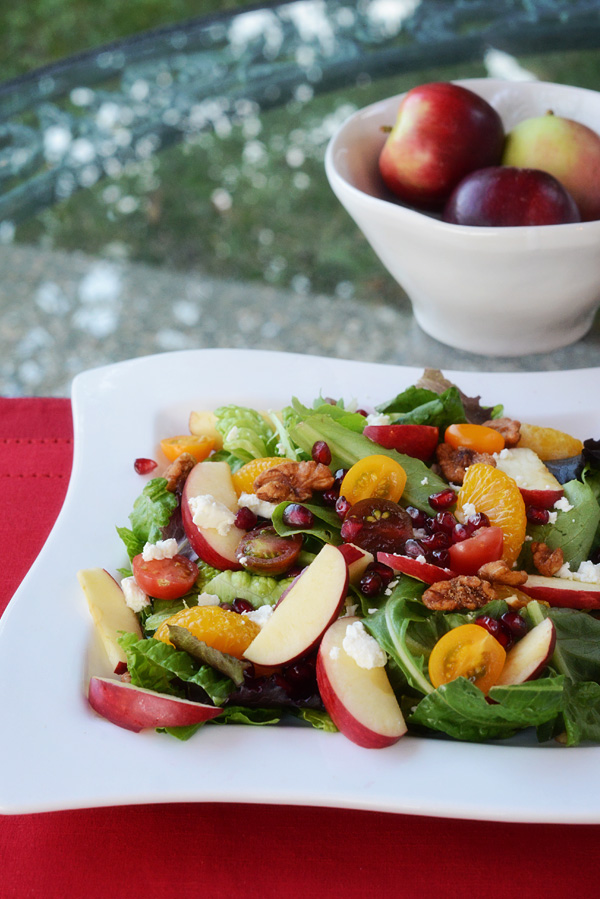 Now, it is time to learn and enjoy making all sorts of apple things.
I would LOVE to know where your favorite apple picking spots are.
We hope you have fun during Apple Picking Time!
Victoria 😉
Scratch one item off of the Fall Bucket List