Halloween Activities: Painting Pumpkins
Just sharing some fun Halloween ideas…Painting Pumpkins is a fun and creative activity that the whole family will enjoy!!!!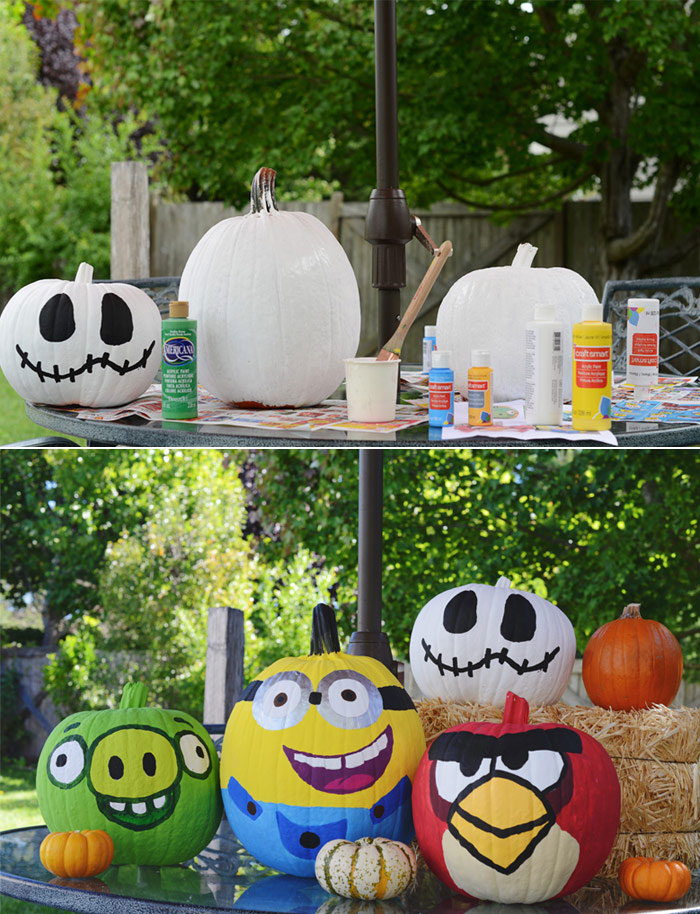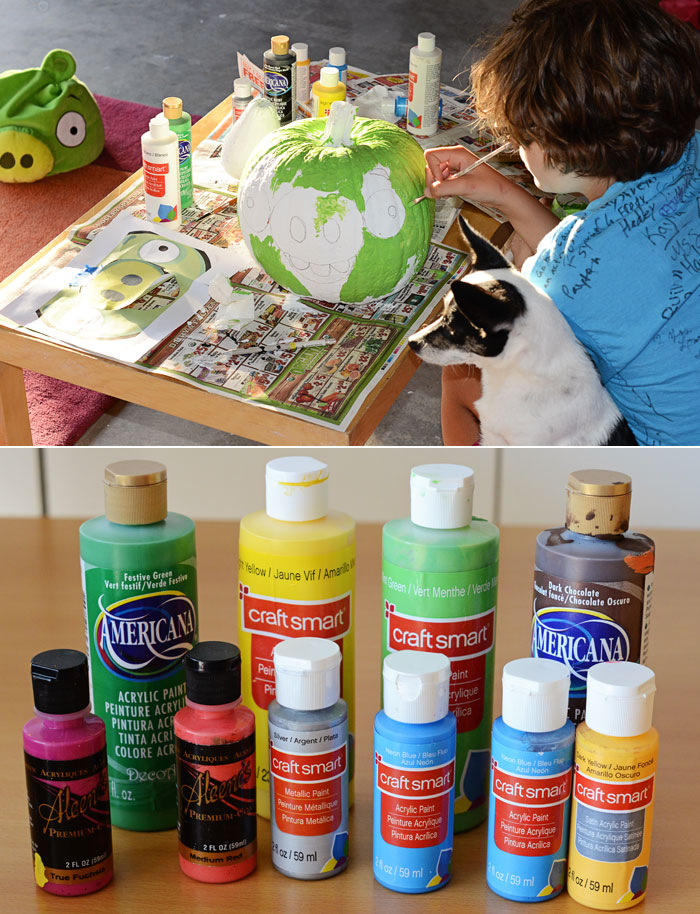 Select your pumpkin with a smooth surface without too many bumps.
Clean with soap and water to remove any dirt or dust, rinse and dry your pumpkin.
You can paint the whole pumpkin with Multi-Purpose Sealer first if you prefer.
We didn't do this step and so far our pumpkins has lasted for three weeks so far without a problem.
Coat your pumpkin with white acrylic paint and let dry. That way the next set of colors will pop.
We purchased the acrylic paints at Michael's (remember to bring a coupon for a discount). If you have other kinds of paint at home you can test it out on a small area of the pumpkin to see if it sticks first.
After searching ideas in Pinterest, we printed and traced our design onto the pumpkin with transfer paper using a pencil or with a permanent marker.
If you want to make your design more fun you can add some glitter, decorations or embellishments accents to your pumpkin.
And most important….Have fun with it and enjoy the proccess!!!
Victoria 😉
Now you can scratch one more item off of the Fall Bucket List