Hiking Mt. Tamalpais' East Peak
Yesterday we hiked the East Peak of Mt. Tamalpais. Weather couldn't be better, warm 70 degrees. It was a clear day perfect to enjoy the most stunning 360-degree views of the Bay Area. Just a beautiful spring day!
We drove up to the East Peak of Mt Tam. We took Highway 101 to the Stinson Beach exit and followed the signs to Mount Tamalpais–East Peak. As you drive up to the top you'll see stunning views of San Francisco and the Bay Area and if you roll down the windows you'll catch the eucalyptus and pine aromas.  It is a very curvy road, our dog got pretty dizzy and we had to stop for her to get some mountain fresh air.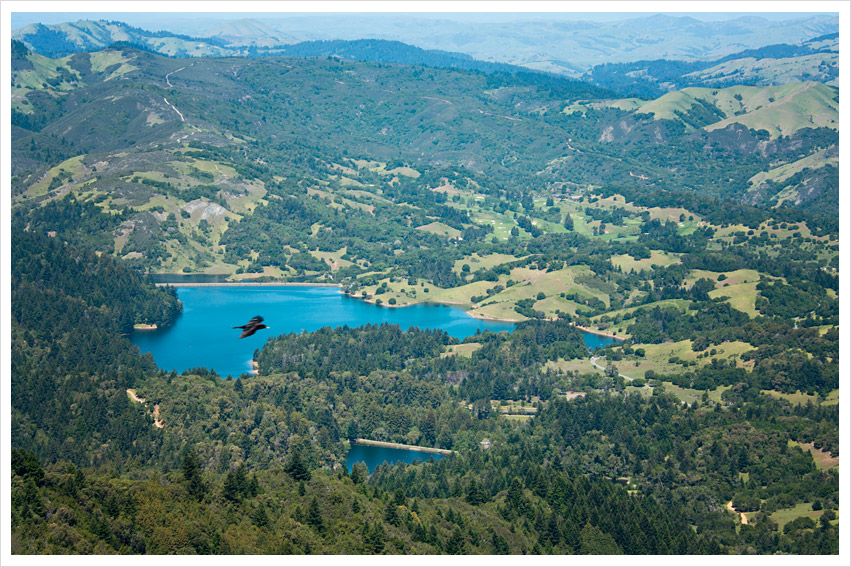 There are two main trails. You can hike up to the Fire Lookout on the Plank Walk Trail or walk on the Verna Dunshee Trail. We did both of them since there are short.
First we took the Plank Walk Trail up to the to the 2,571-foot East Peak fire lookout station at the very top of the mountain. It is a .3 miles hike that starts with a wooden boardwalk and continue with a steep rocky path for more experienced hikers and older kids.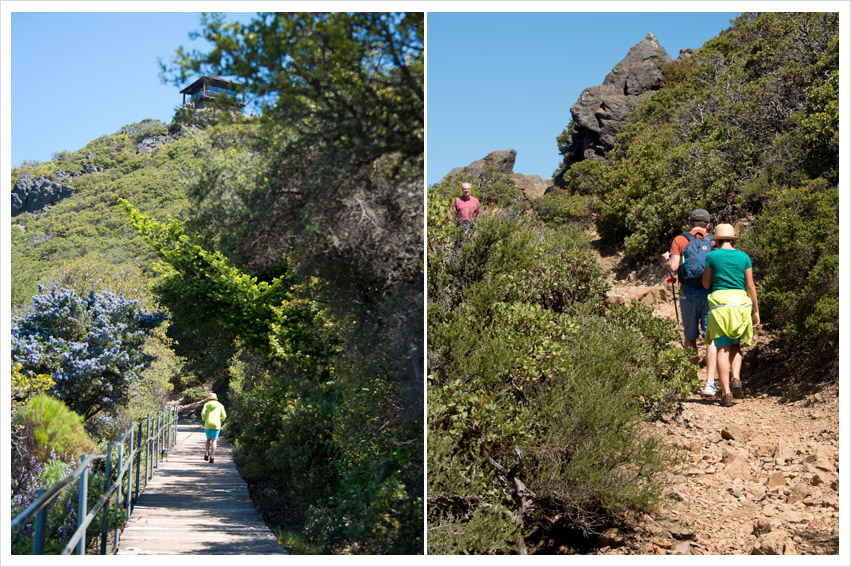 Stunning views!!! I felt at the top of the world!!!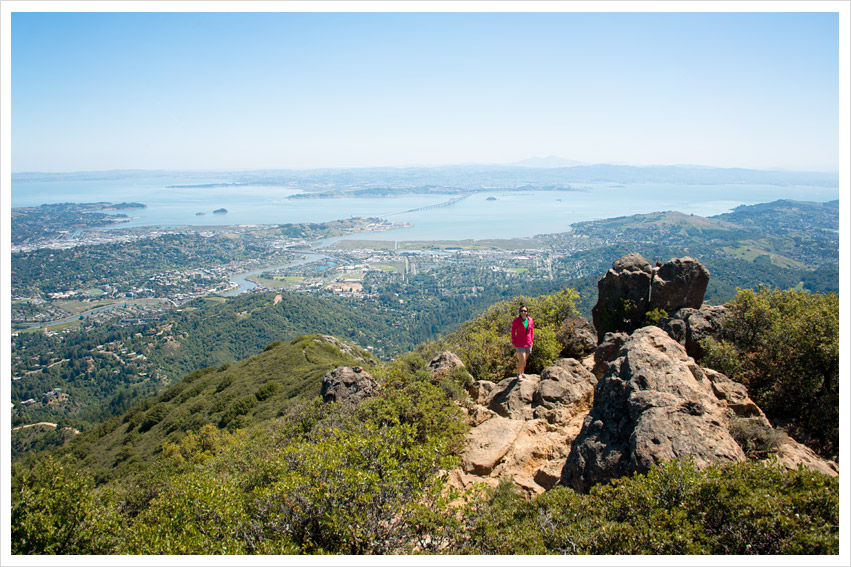 Once we finished the Plank Walk Trail we then walked the Verna Dunshee Trail.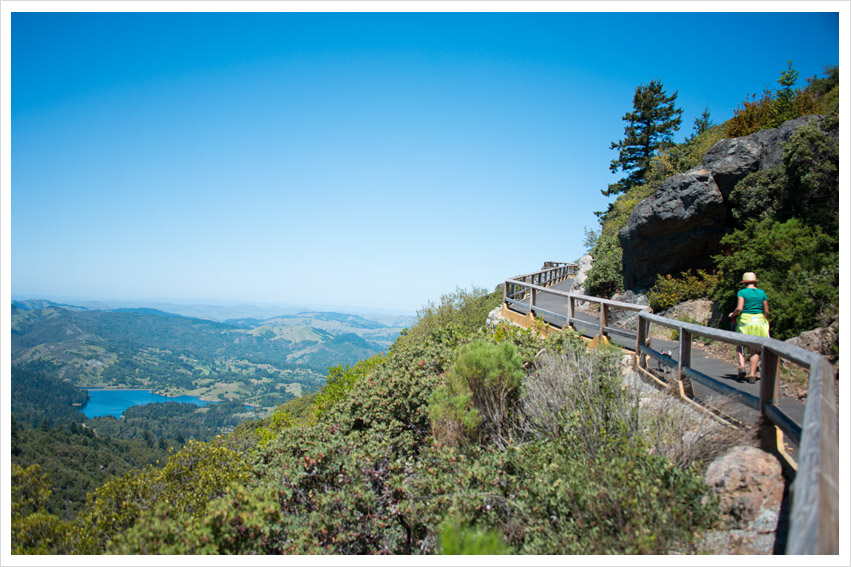 The Verna Dunshee starts in front of the restrooms. You can easily see the sign. This is an easy, 0.7 mile paved trail that loops around the East Peak of Mount Tamalpais. No bikes are permitted on the paved trail but you can bring a bike lock and leave your bike in the designed areas. This trail is accessible for strollers and wheelchairs.
Even though it is an easy path keep an eye on your small children at all times since some areas are not fenced and there is wildlife around.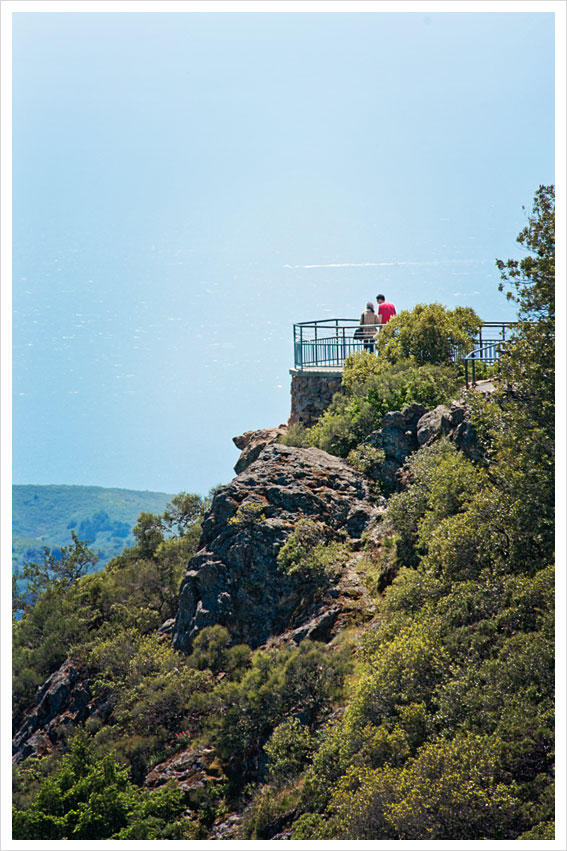 There are benches available through the trail.  From the viewing platform on a clear day you can view the Farallons Islands out to sea, the Marin County hills, Mount Diablo, San Francisco, and the hills and cities of the bay.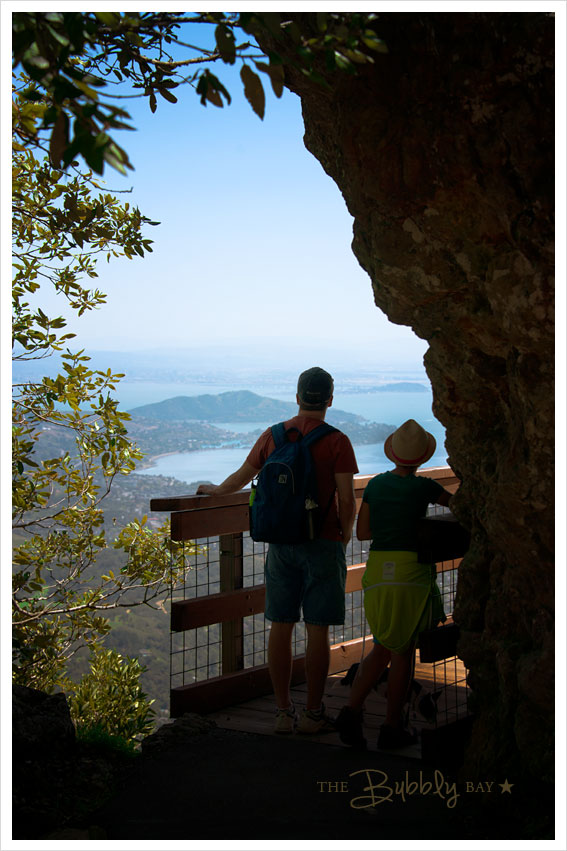 Websites:
Friends of Mt Tam: http://www.friendsofmttam.org/
California Parks Website: http://www.parks.ca.gov/?page_id=471
Directions:
From Highway 101 take the Highway 1–Stinson Beach exit and follow the signs to Mount Tamalpais–East Peak..
Hours: The park is generally open 7am – Sunset.
Fees: There's an $8 ($7 for seniors) per car parking fee at the summit parking lot. Bring some cash.