Les Colombes: The Doves at the Grace Cathedral
Look at the stunning art exhibition by German artist Michael Pendry, Les Colombes: The Doves at the Grace Cathedral in San Francisco going through March 7, 2019.
This community project features two thousand origami doves as a symbols of spirit and peace soaring in a 45-foot long aerial sculpture. Each dove has a hand-written message of hope and inspiration written on the wings.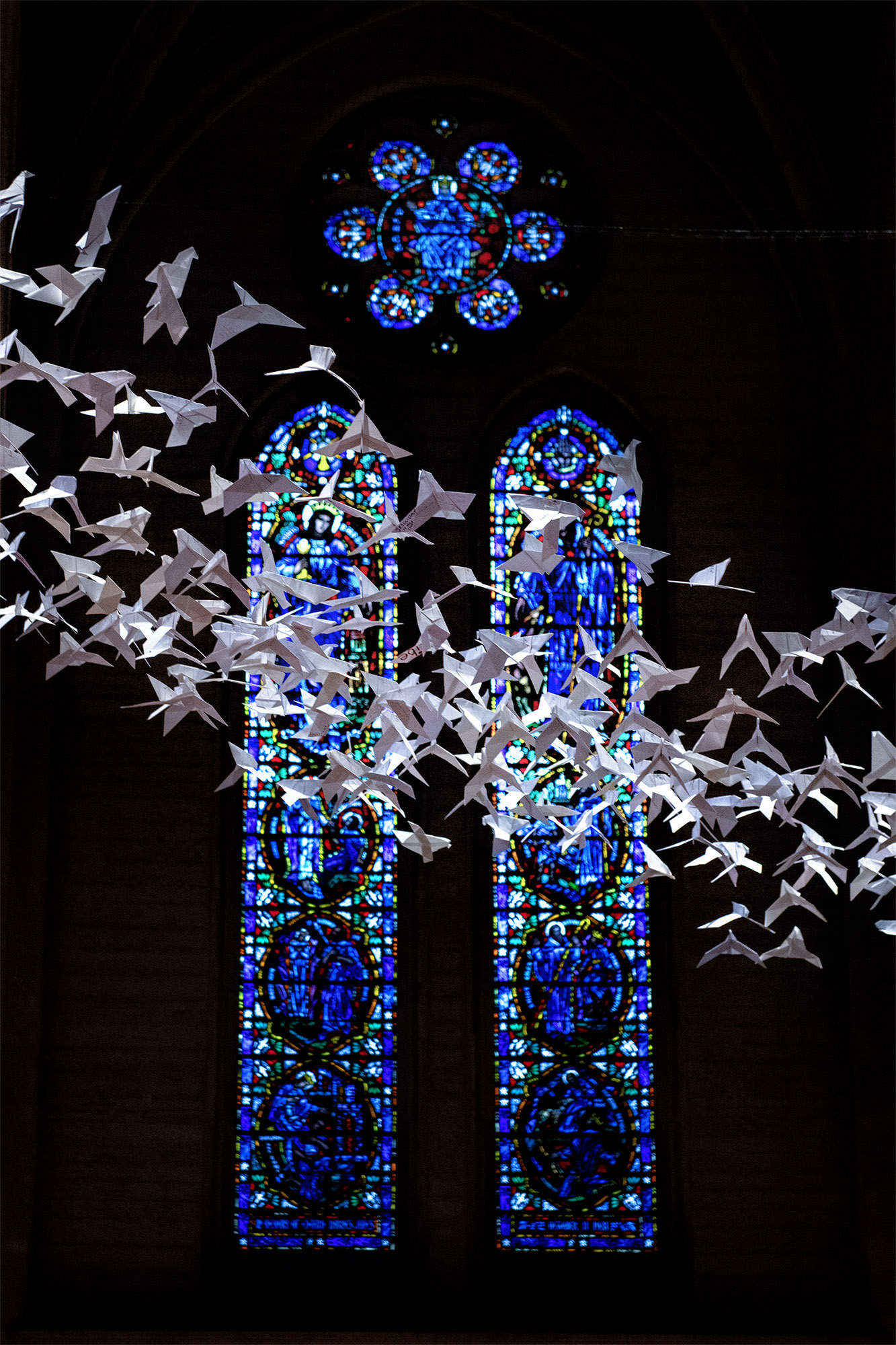 Grace Cathedral is an Episcopal church located on Nob Hill and is a house of "prayer for all people" and all faiths are welcomed without exceptions. It is the third largest Episcopal cathedral in the country and one with the finest examples of Gothic architecture.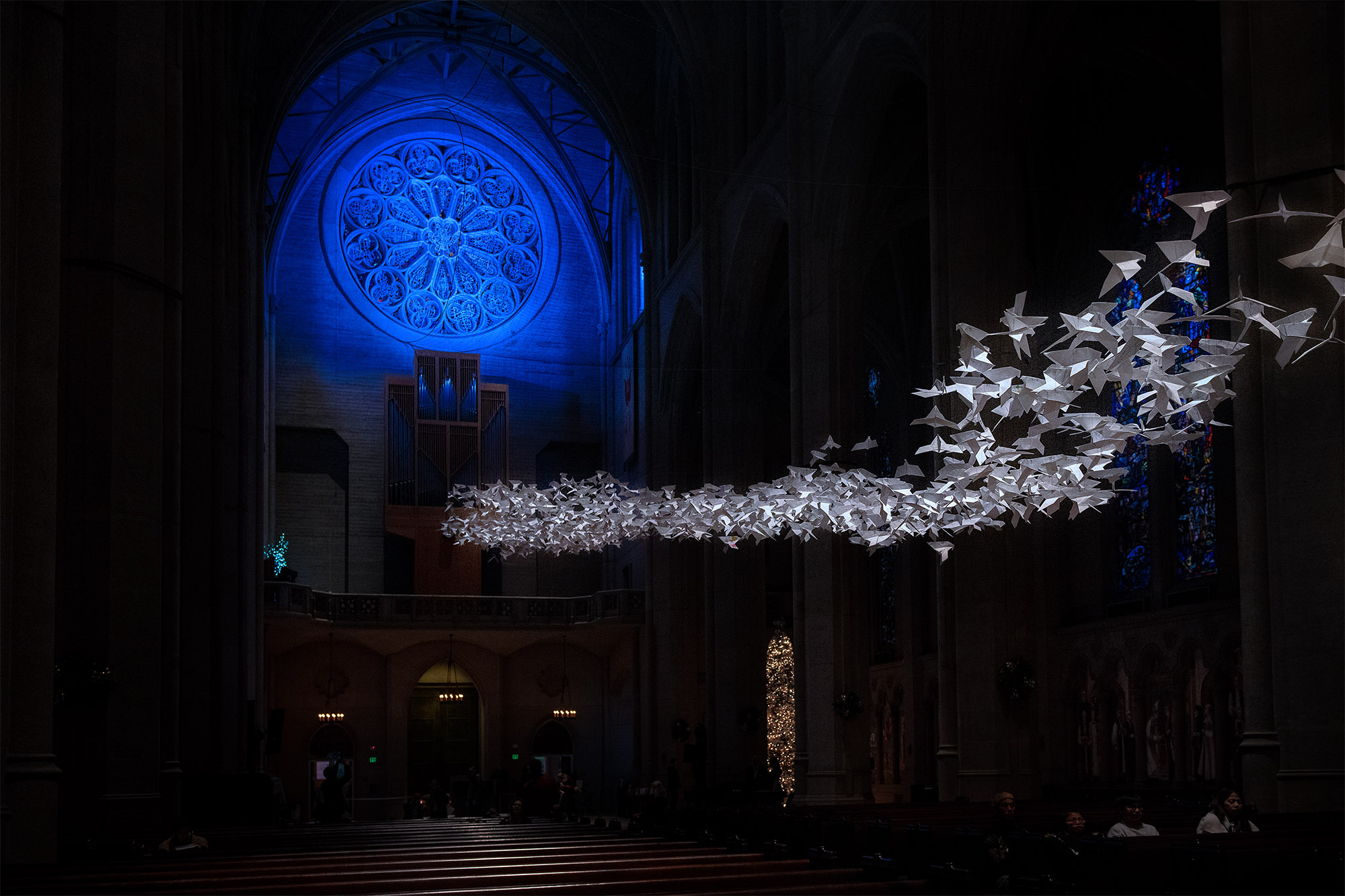 Les Colombes has been exhibited in Munich, Jerusalem, London, Berlin and it is in the US for the first time.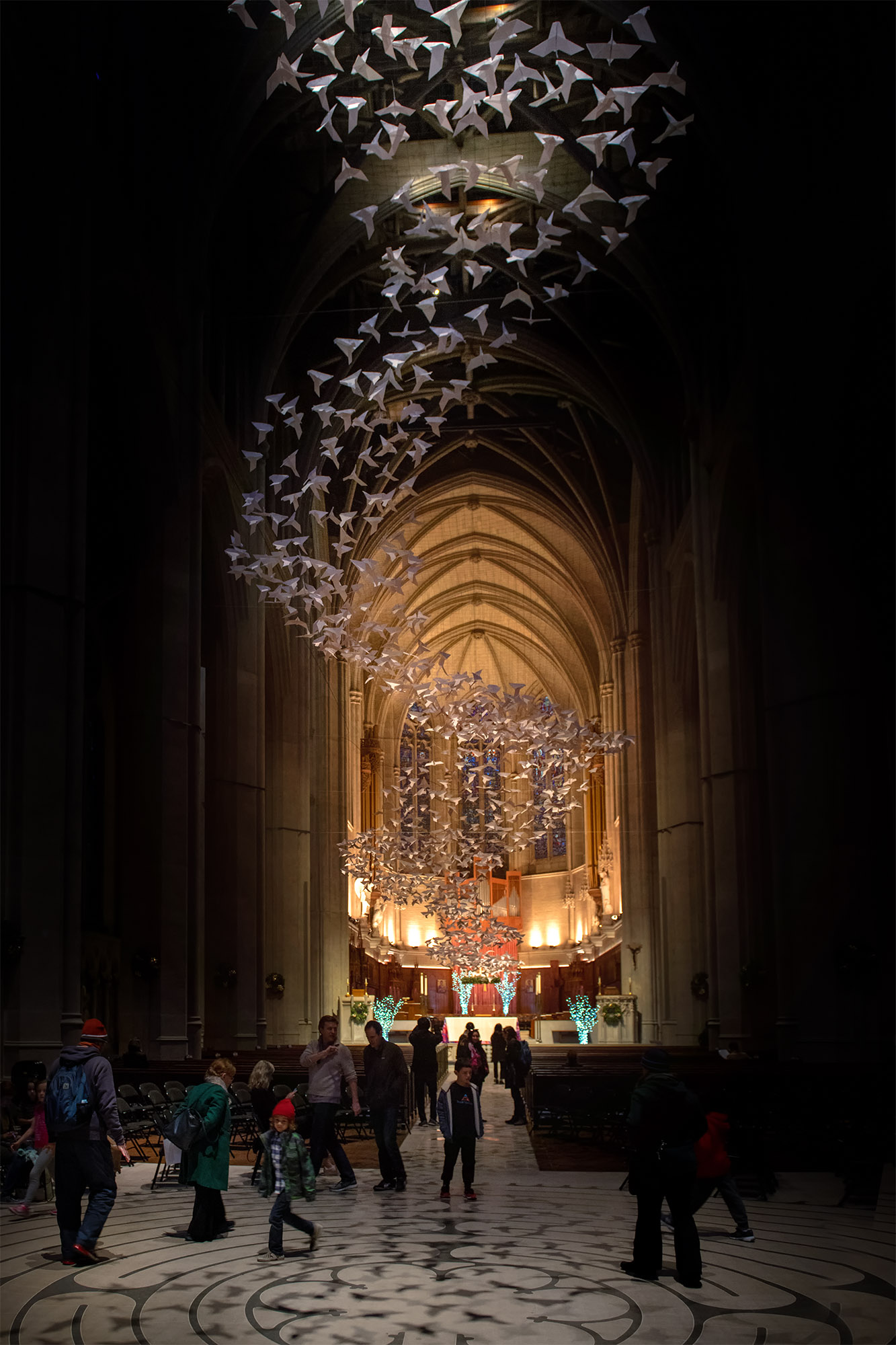 Artist Michael Pendry said: "Although the doves are folded by different people, in their unity they stand for a fundamental human right – the right to peace and freedom. The time has come to declare ourselves and to stand up for this! May the flock of doves grow, from place to place, from country to country, and across all borders. Peace, freedom, and sustainability in a world of change and disturbance are the key themes of my installations."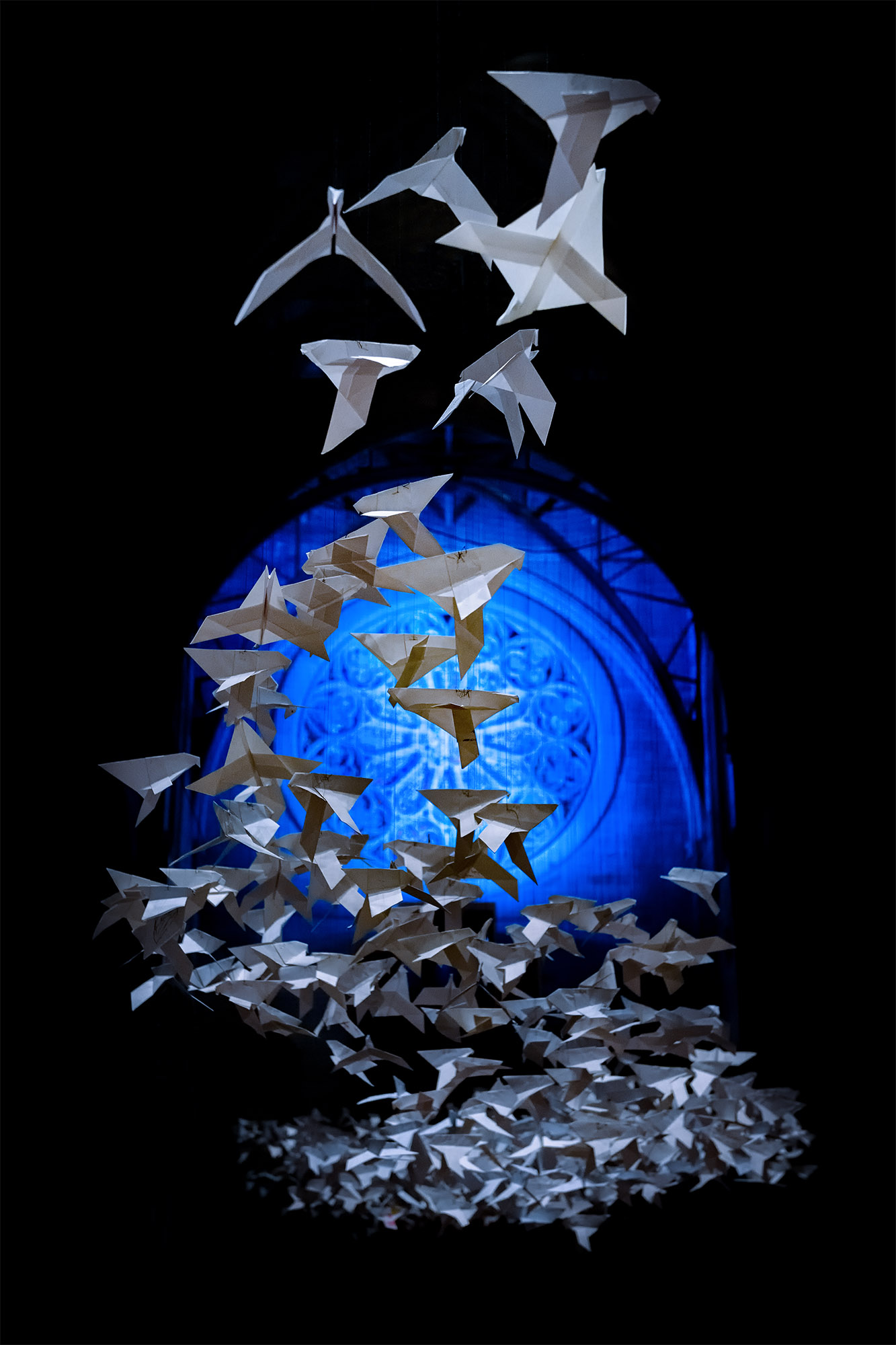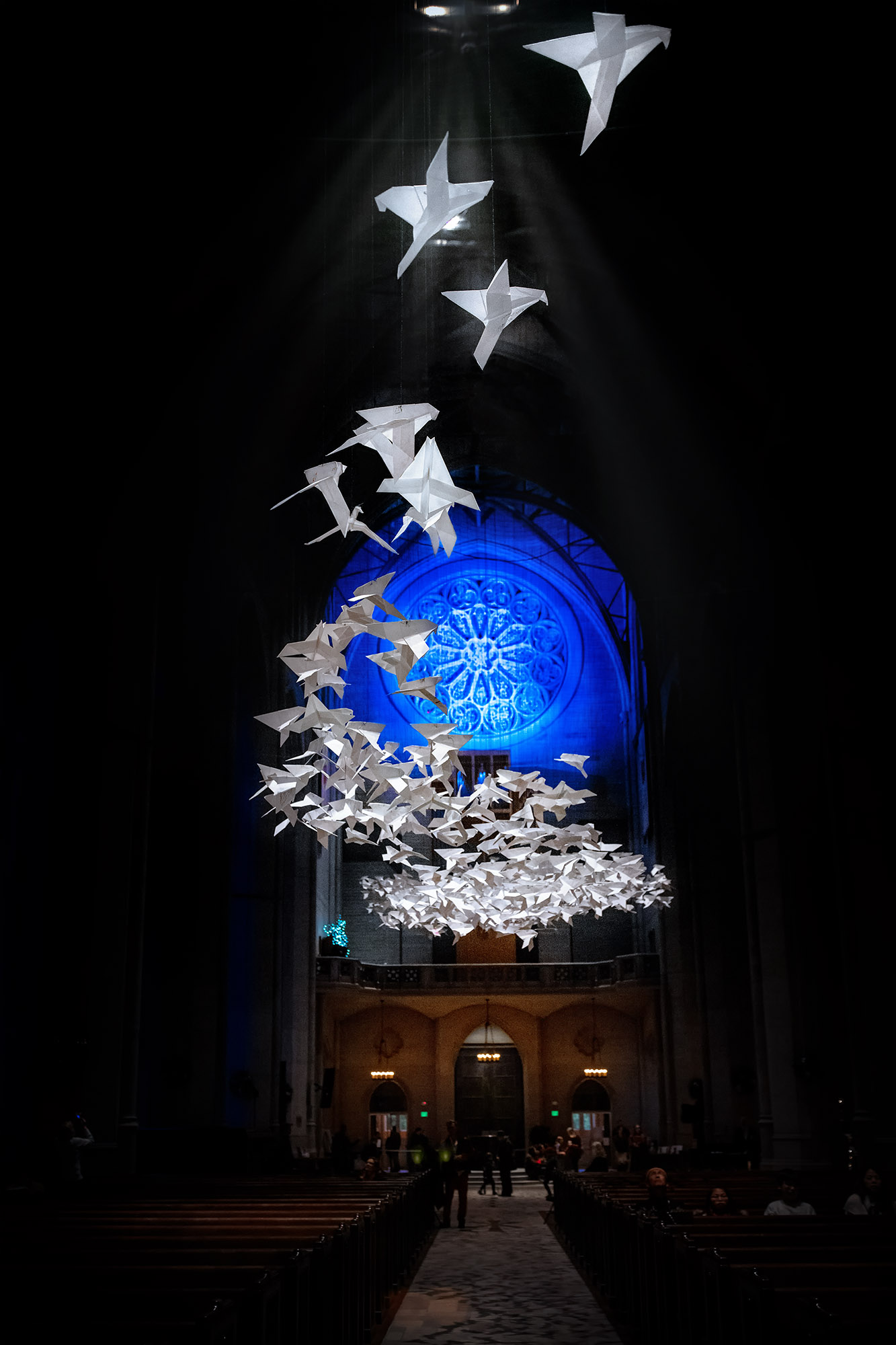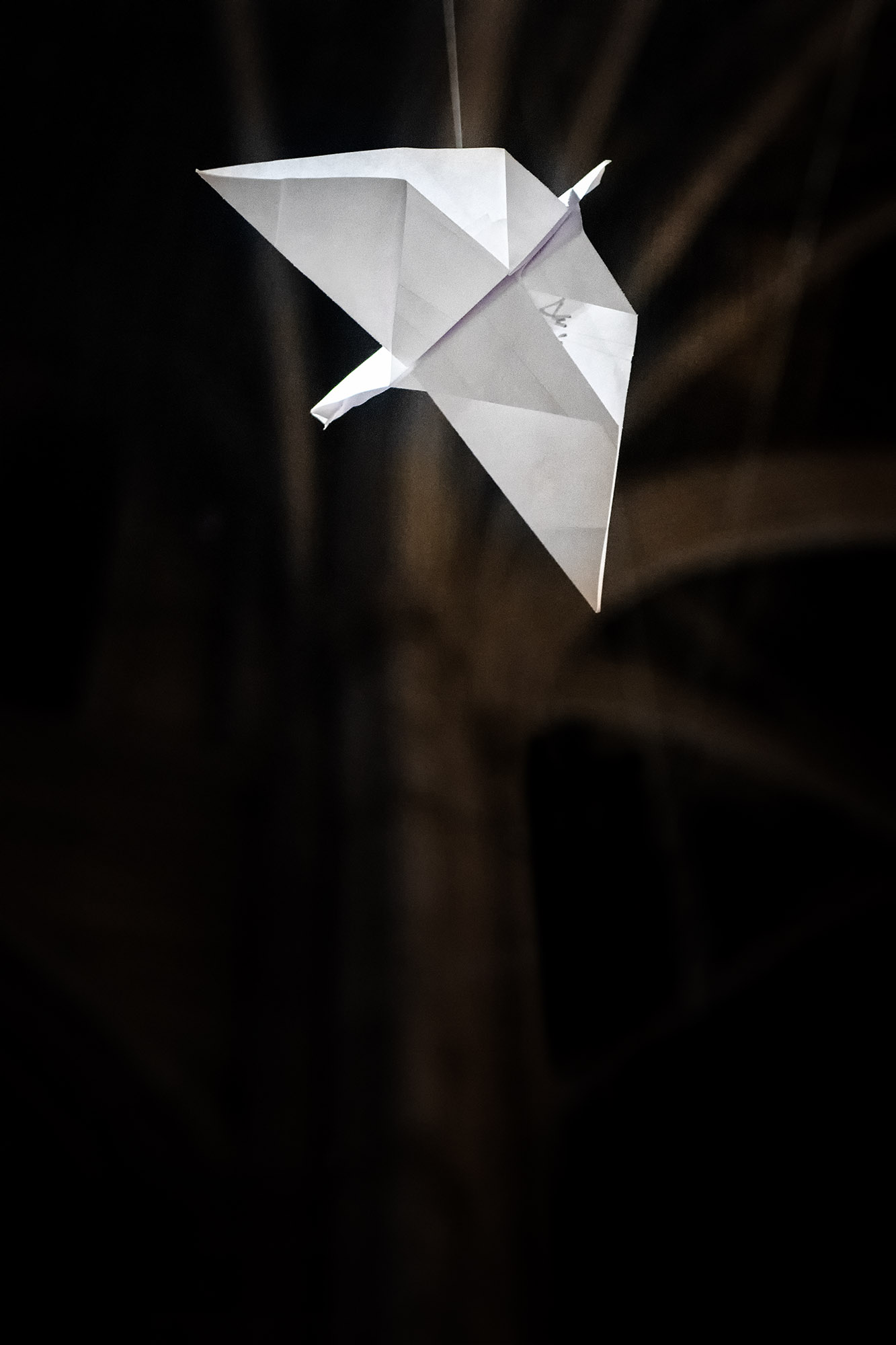 "Grace Cathedral took 54 years to build and was officially complete in 1964.


Besides the current exhibition you can appreciate two labyrinths, varied stunning stained glass windows, Keith Haring AIDS Chapel altar piece, a replica of Ghiberti's Gates of Paradise, medieval and contemporary furnishings, as well as its 44 bell carillon, three organs, and choirs
Website: http://www.gracecathedral.org
Address: 1100 California St, San Francisco, CA 94108
You have until March 7, 2019. to enjoy the Les Colombes: The Doves at the Grace Cathedral.
Have a Smiley Day!!!
Victoria 😉