Mark di Suvero at Crissy Field
This weekend we had the opportunity to appreciate the outdoor exhibition of eight impressive large scale steel sculptures by artist Mark di Suvero at their temporary home at the historic Crissy Field through May 26, 2014.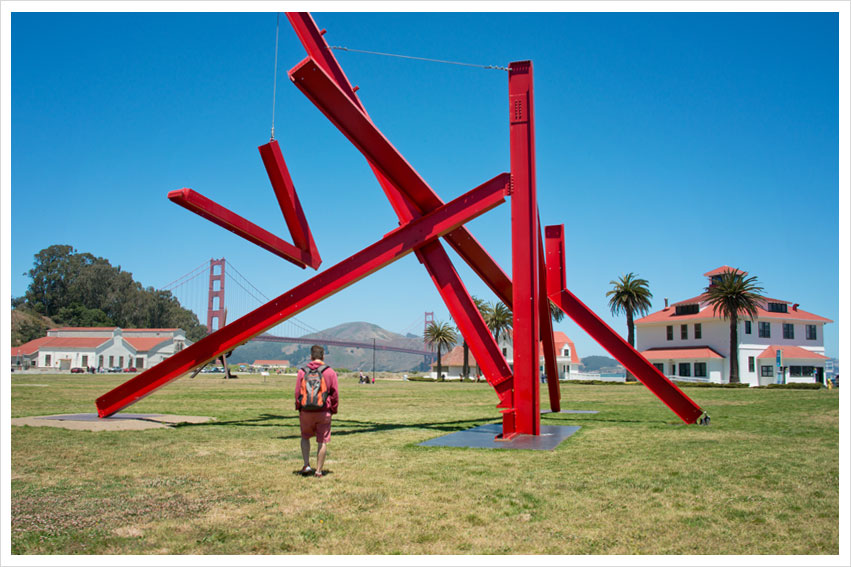 This exhibition is the first off-site projects that the San Francisco Museum of Modern Art (SFMOMA) has scheduled while its building is closed for a major upgrade.
Mark di Suvero was born in Shanghai, China in 1933 from Italian parents and came to San Francisco in 1941. In 1960, Mark di Suvero was injured in a fatal accident while working for a construction company that left him with a broken back and paralyzed. This terrible accident didn't stop his dreams and during his rehabilitation and in his wheelchair he learned a welding technique and focused all his attention on sculptures using large construction materials to create over sized and bolder sculptures.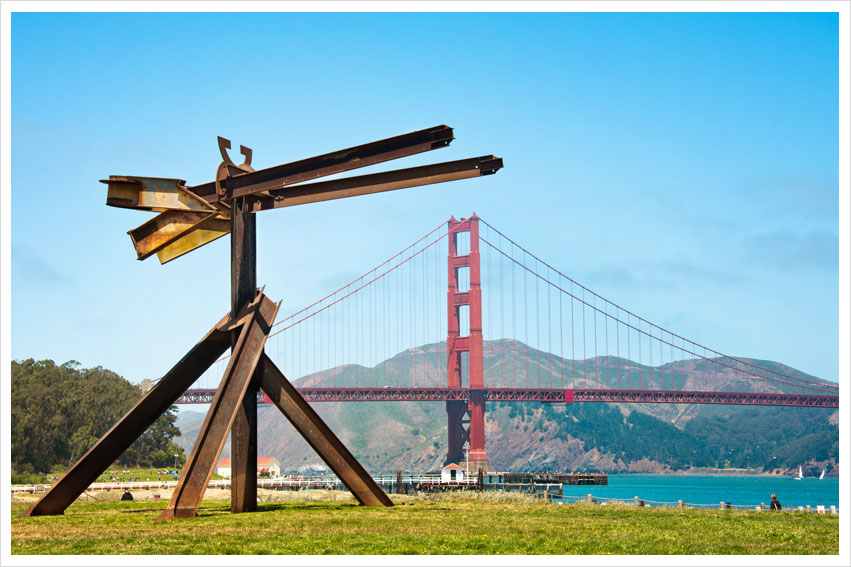 Many of his sculptures rotate giving the overall forms a considerable degree of motion. Di Suvero does most of the welding, cutting, and crane work himself.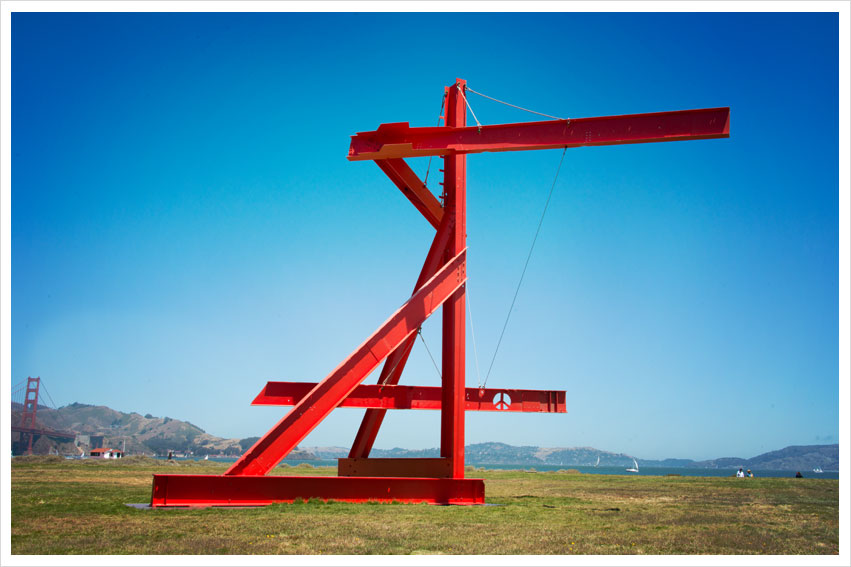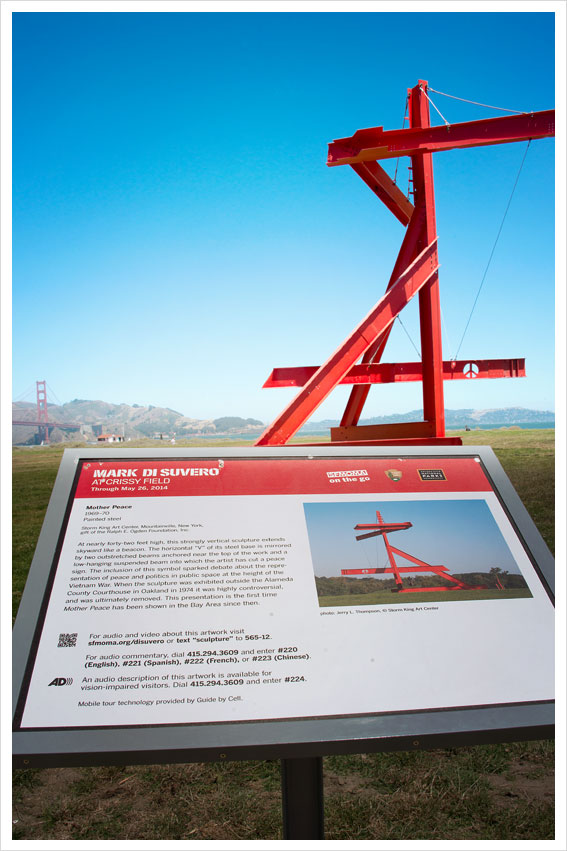 Each sculpture has an introductory panel with information about each artwork. You can  listen to the audio or watch a video through your phone!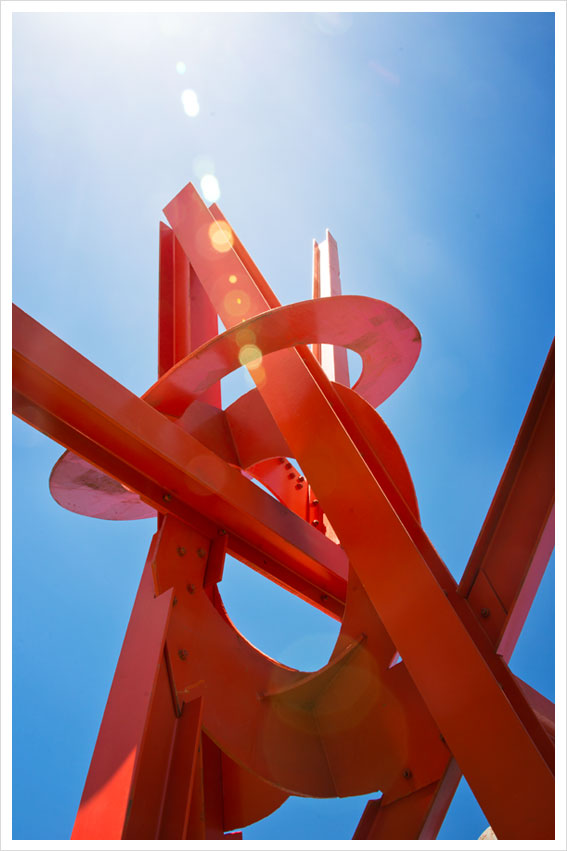 Regarding to the controversy about whether or not the sculptures are considered "beautiful"  I think that the concept of beauty is relative and art by definition is open to diverse interpretations, perceptions and opinions. I really enjoy this outdoor art exhibition of dynamic steel sculptures located in a place with such spectacular views!!!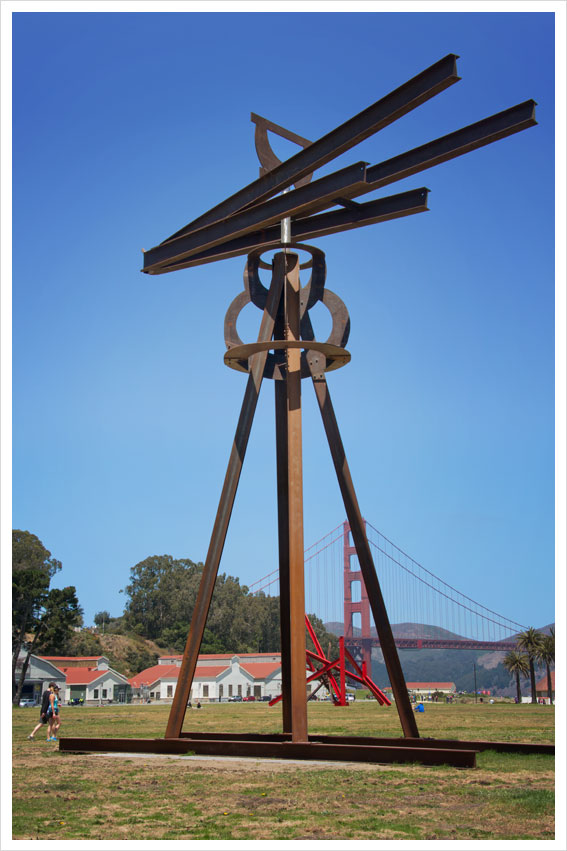 Mark di Suvero sculptures have been exhibited all over the world. On March 2, 2011, he received the 2010 National Medal of Arts from President Barack Obama.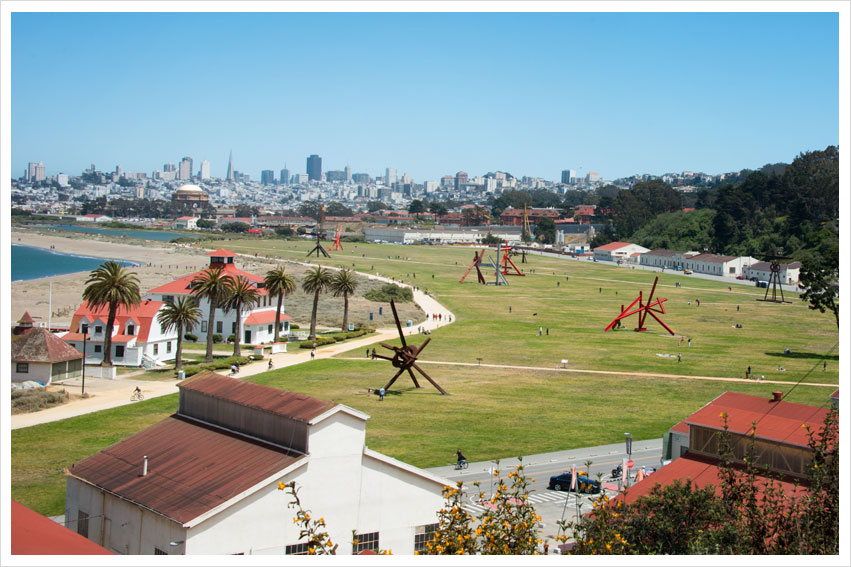 Mark di Suvero at Crissy Field Mobile Tour:  https://bycell.mobi
Mark di Suvero at Crissy Field Public Tours
Crissy Field: 1199 East Beach, San Francisco, CA 94129
See in Google Maps >
Check out Mark di Suvero sculptures at Crissy Field this Summer!!!
Have a Smiley Day!!!
Victoria 😉