Painting Pumpkins
Painting pumpkins has became a fun tradition for my family, specially for my teenage daughter. A couple of months ago we started to discuss which character we were going to do this October.
My daughter wanted to do Cheshire Cat and the characters from the "Inside Out" movie. I wasn't sure what I was going to do but once I watched "the Book of Life" movie with all the explosion of colors and a great life's message, I instantly knew I was going to do one of the characters of this gorgeously animated film. Yeah, I loved it!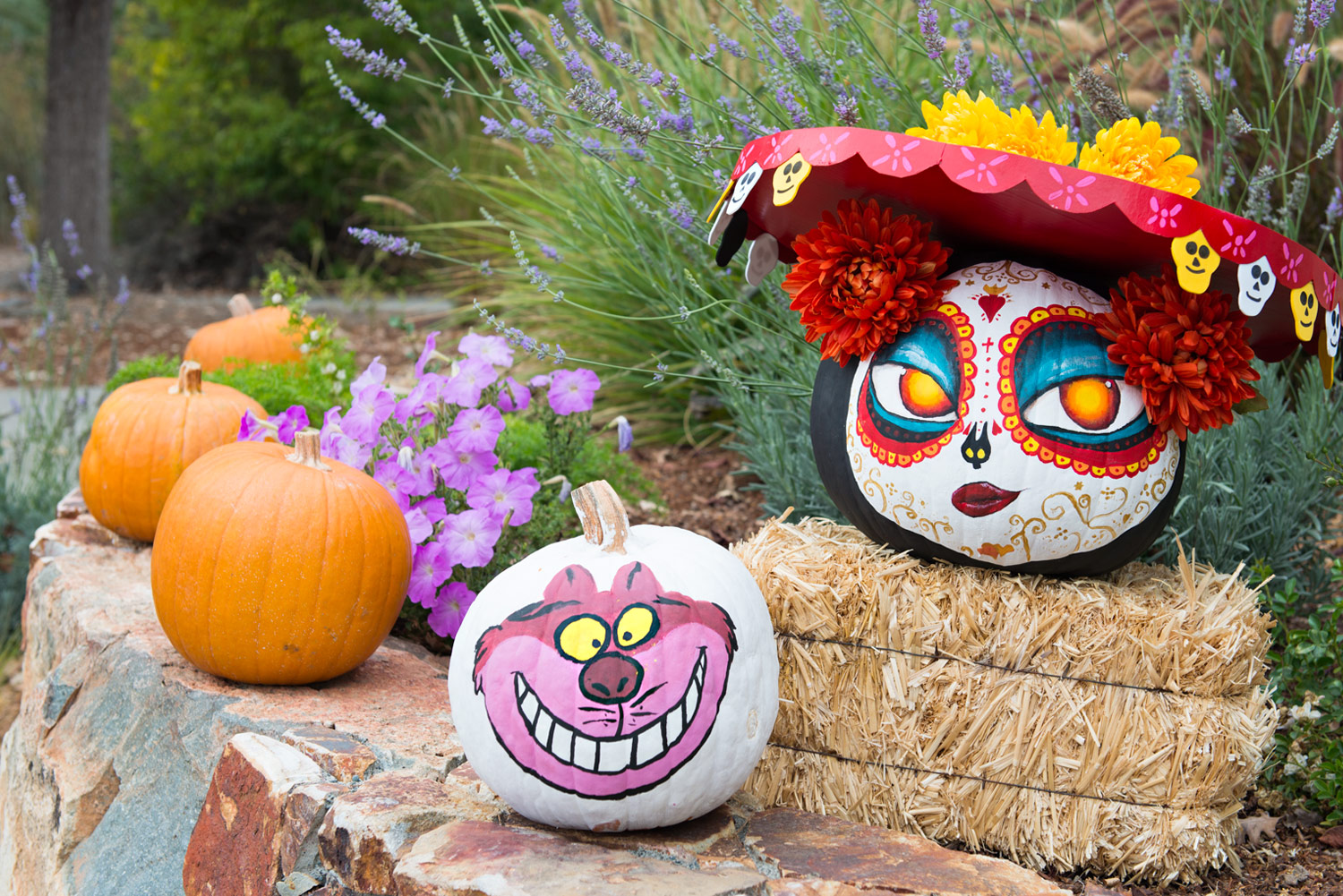 Here are some of my recommendations for painting pumpkins:
Pumpkins came in all colors, shapes and sizes. Before you buy your pumpkin check a few images of what you want to create to make sure you get the perfect pumpkin. I usually choose a pumpkin with a smooth surface. Also, place your pumpkin on a flat area to see if it will sit flat.
Wash your pumpkin or wipe it down to clean any dust or dirt and let it dry before you paint it.
Paint the entire pumpkin with a solid color, I usually paint them with white Acrylic paint.
Print your design and trace it with pencil or permanent marker onto the pumpkin. You can use graphite paper (transfer paper) if you prefer.
Paint your design using acrylic paints. I get my paints at Michaels. There are a lot of different brands to choose from. You also can find different types of paint like pearl, satin, neon, chalky, high gloss metallic and glow-in-the-dark that will give to your work that touch and special effect you want. I also get all my tools there, different size paintbrushes and sponges.
Buying a lot of materials can add to your expenses….so, always remember to research for discounts/specials and bring a coupon with you. I never go to Michaels without one
You can accessorize your pumpkin… cover it or add some glitter, sparkles, satin ribbons and everything you can image! I added to my pumpkin a hat created with a recycle science project tri-fold board, yellow and orange flowers and added some flameless tealight candles.
The most important is to have FUN….this is a great activity to do with your growing up kids or a group of friends. While I was painting my pumpkin my dear friend Patricia passed by and helped me  paint while we had a cup of coffee and had some creative chatting.
I would love to hear about your painting or decoration ideas, leave a comment or leave your site url in the comment area below.
Have a Smiley Day!!!
Victoria 😉
Here are some of our previous pumpkin designs: