The Pet Cemetery, a treasured spot in the Presidio
Walking in the Presidio we found a small hidden treasure underneath the reconstructed Doyle Drive/Presidio Parkway: The Pet Cemetery.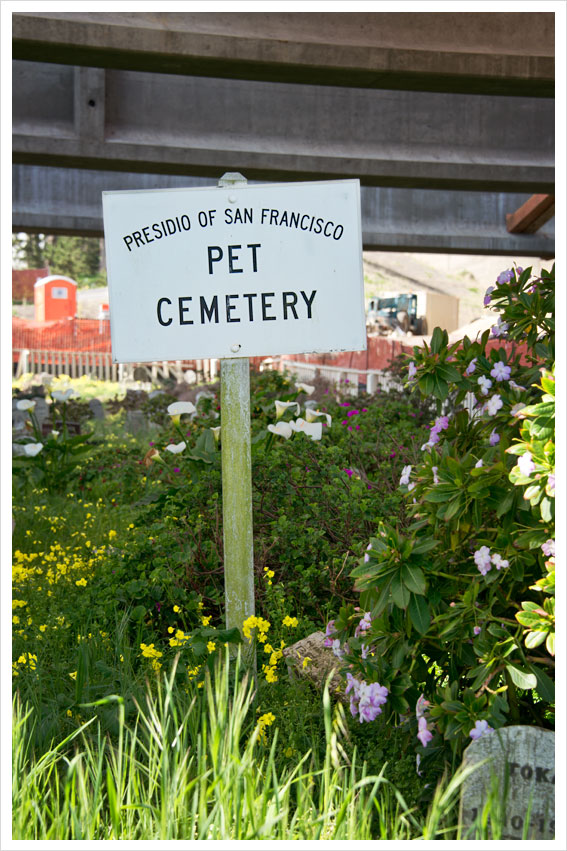 This half-acre cemetery is currently closed to the public.  It is surrounded by construction fencing to protect it during the reconstruction of Doyle Drive.
I took a peek through the fence and tried to take a few snapshots. You can see white wooden grave markers with handwritten lines commemorating Mr. Iguana, Trouble, Bun Bun the bunny, Happy the Water Spaniel and Willie the hamster. Some markers also include international birthplaces like China, England, Australia, and Germany, others include family names and military owners' ranks.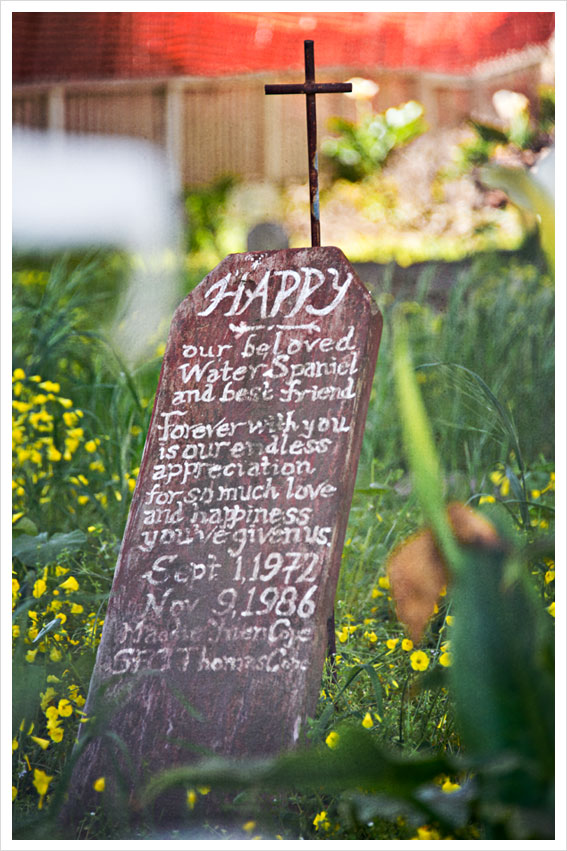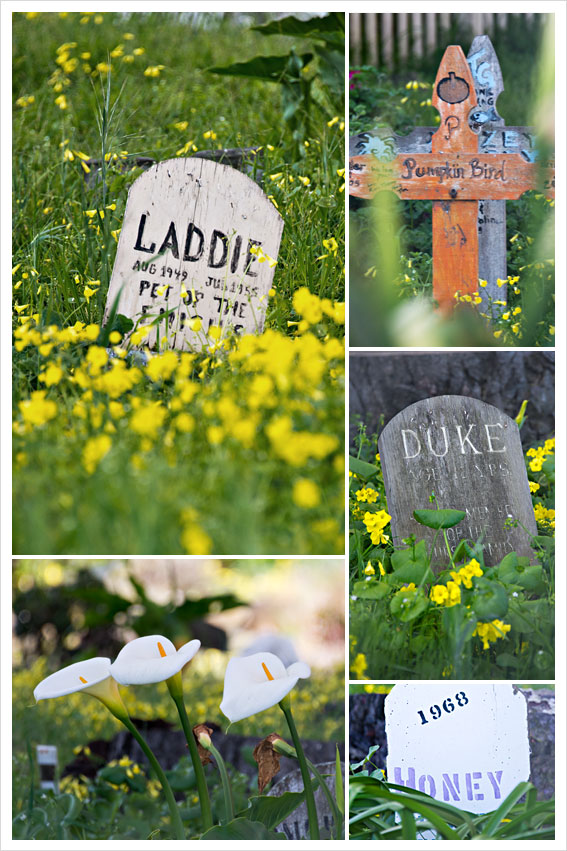 The pet cemetery has 420 headstones and dates back to the 1950's and is the final resting place for hundreds of loyal and precious animals who shared years of devotion and unconditional love to some of the 2,000 military families that were stationed at the Presidio.
Mostly all the animals buried were dogs and cats but also parakeets, canaries, pigeons, macaws, rabbits, hamsters, rats, lizards, goldfish, and mice.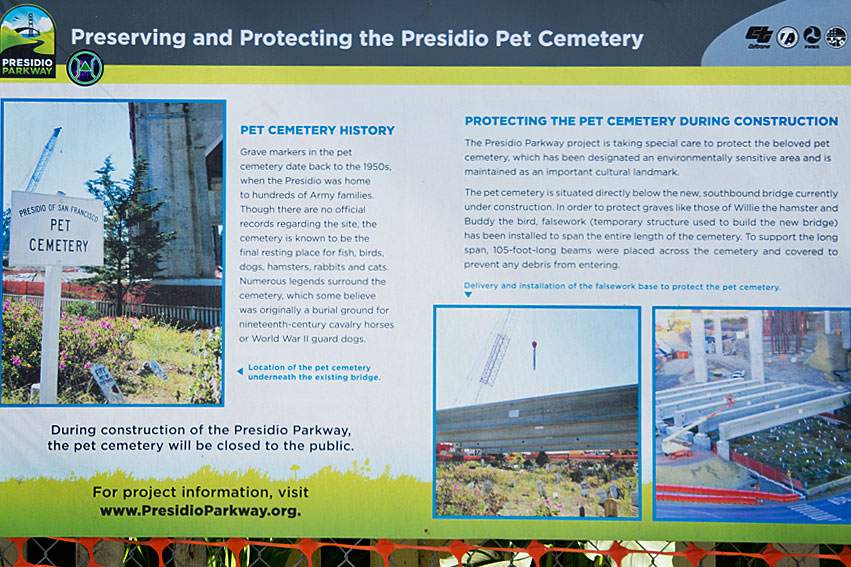 The pet cemetery, has been designated by the State of California as an environmentally sensitive area as well as an important cultural landmark. I hope the cemetery reopens soon.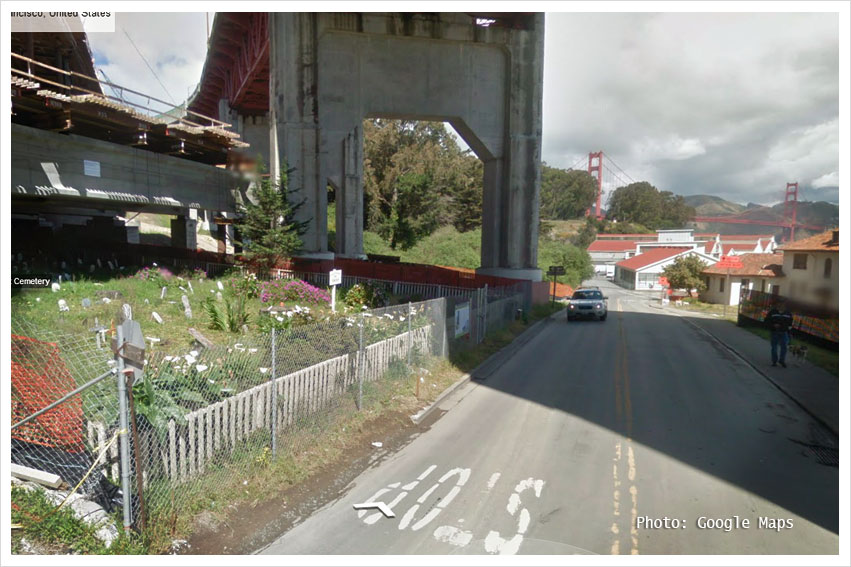 In another note, on Friday evening we attended Cesar Millan (The Dog Whisperer) Live Show in Santa Rosa, Sonoma. It was very nice to be around so many pet and animal lovers. Cesar Millan finished his extraordinary event with the below sentence:


"The greatness of a nation and its moral progress can be judged by the way its animals are treated". – Mahatma Gandhi



…so true…Do you agree?
Location:
McDowell Ave & Crissy Field Ave
San Francisco, California 94129
Website: http://www.nps.gov/prsf/historyculture/pet-cemetery.htm