The Tom and Jerry Christmas House in San Francisco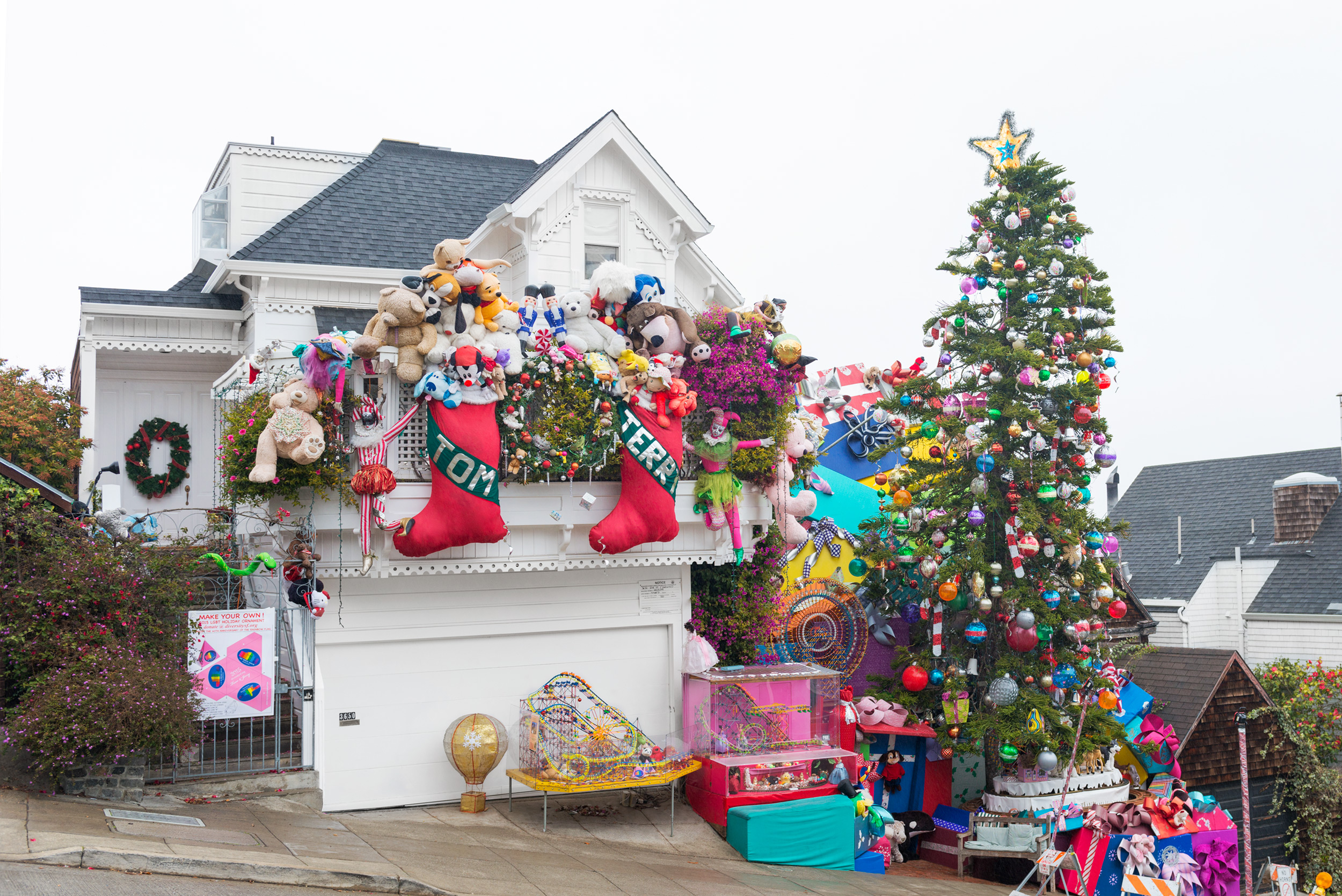 We finally visited the famous Tom & Jerry Christmas House yesterday (last year we passed by too early and they were still setting it up… they had a crane and an army of helping elves)

 This is definitely one of the most delightful Christmas display in San Francisco.
A live 65-foot Norfolk Island pine, a 12 foot Tom and Jerry stockings, 5000 lights and giant stuffed animals and presents have been decorating the holidays for 28 years.  Next Christmas I will visit this house at night time to see all the lights display…and I hear Santa is there every night through Christmas Eve giving out candy canes

 The displays will be there until January 2nd if you have the opportunity to pass by.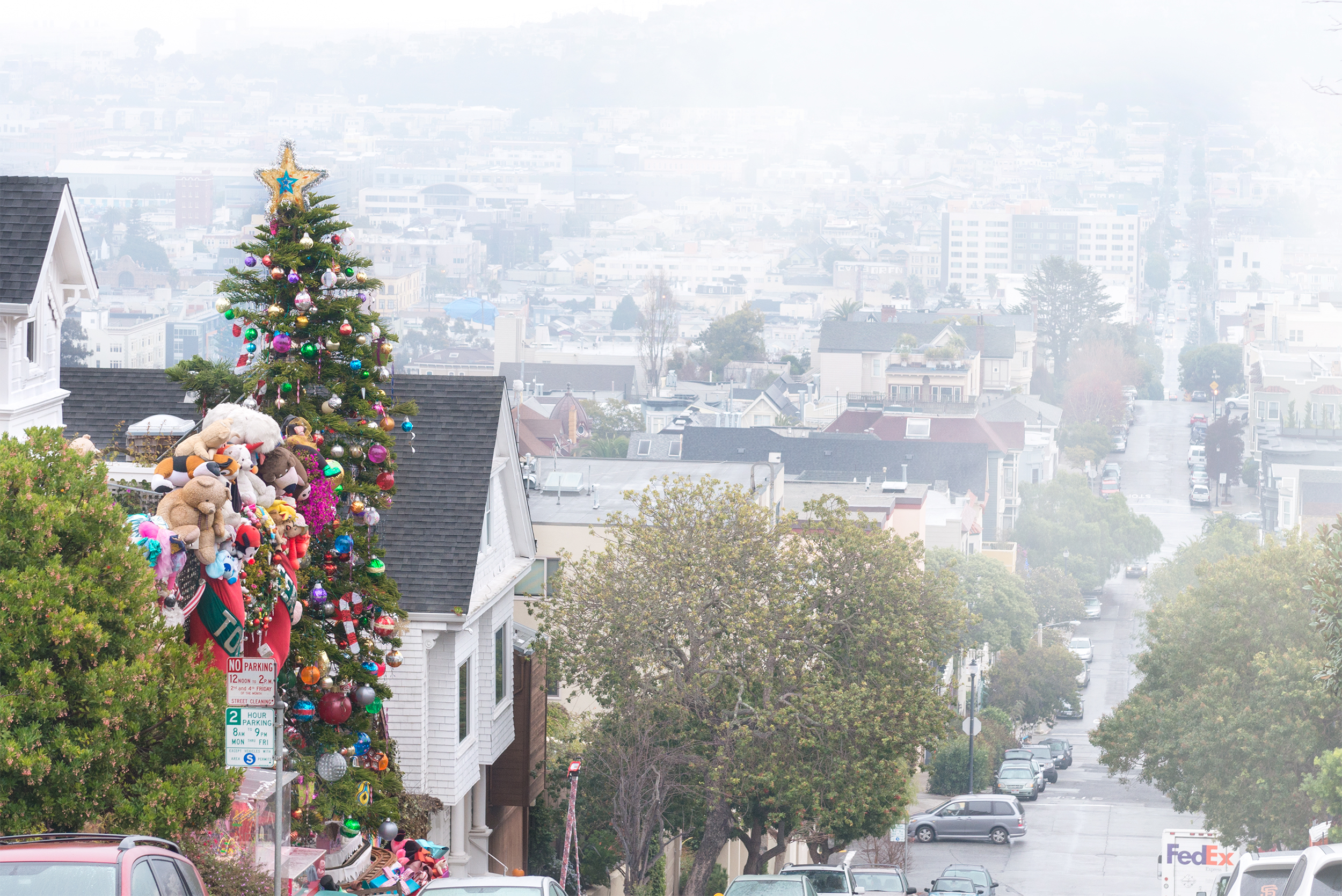 Location:
3650 21st St.
Noe Valley, San Francisco
Definitively a place to visit to get into the holiday spirit!!!
Have a Smiley Day!!!
Victoria