Visiting Colonial Williamsburg in Virginia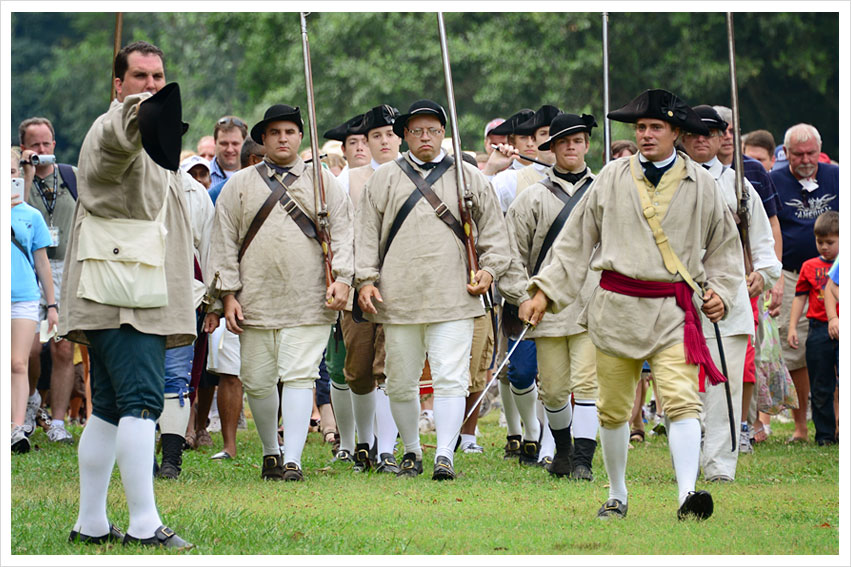 For Memorial Day weekend I want to share one of my favorite family and educational travel destination where you can step into the 18th-century. You can experience the years immediately before the American Revolution and learn the pressures and sacrifices patriots made in order to fight for their Independence.
Colonial Williamsburg, located in the state of Virginia, is a restoration of the original Williamsburg, capital of Virginia during colonial times and is the largest living-history museum in the nation (301-acre).  It is a wonderful place if you have school aged children, especially if they are studying the American Revolution. Being there is like stepping back in time and bring history alive! We even saw Thomas Jefferson speaking and walking by our side!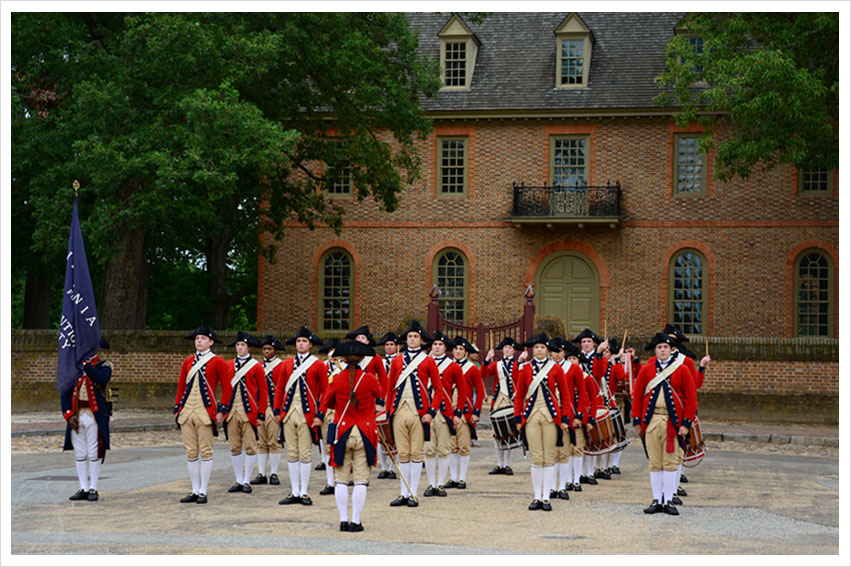 I enjoyed being surrounded and exploring the restored government buildings, shops, homes, the beautiful gardens, and taverns. I really loved the costumed interpreters who recreated the colonial society with their revolutionary stories and discussions on the streets, it gave us a real taste of 18th century life. All the staff was friendly and willing to pose for a picture.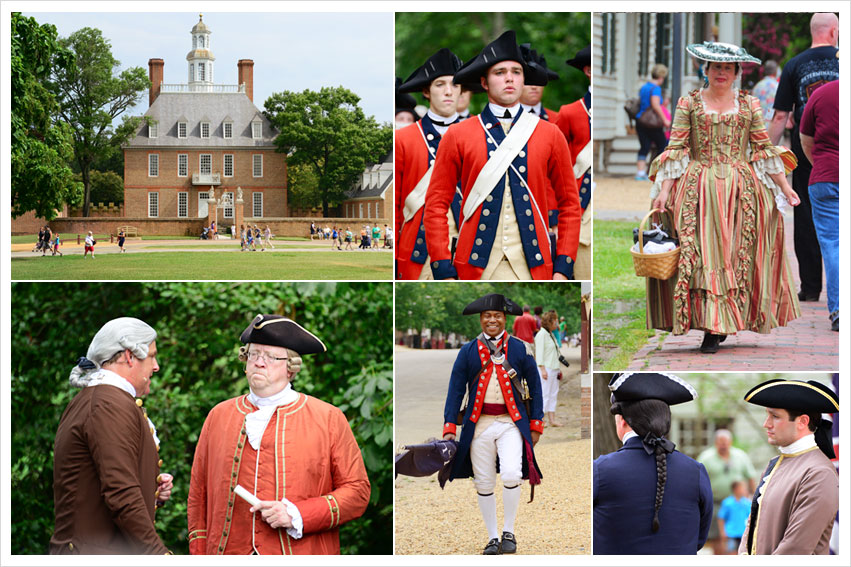 The house below was the home of George Wythe, the teacher and mentor of Thomas Jefferson and other patriot leaders. This house also served George Washington as a headquarters before the British siege of Yorktown.   George Wythe was also a supporter of the revolution, the first professor of law in the United States and the first signature of the Declaration of Independence. This is a very elegant two story house with four rooms in each story and decorated with brightly colored pattern wallpaper. I really loved the symmetrical gardens.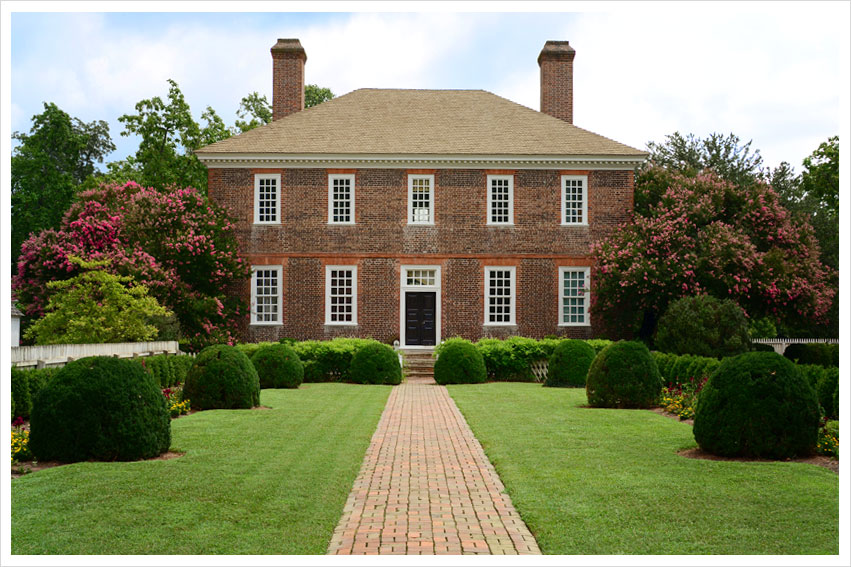 Visitors can participate in some historic activities such as brick making, kids can play traditional games and you can learn from the demonstrations of the shoe maker, carpenters, barrelmakers, gardeners, dressmakers, bookmakers all which are willing to answer your questions. Below is a photo of Anderson's Blacksmith Shop & Public Armory. Anderson manufactured many of the weapons and equipment used by the American military. The smoke and heat in this room really gave you an idea of the working conditions back in the time.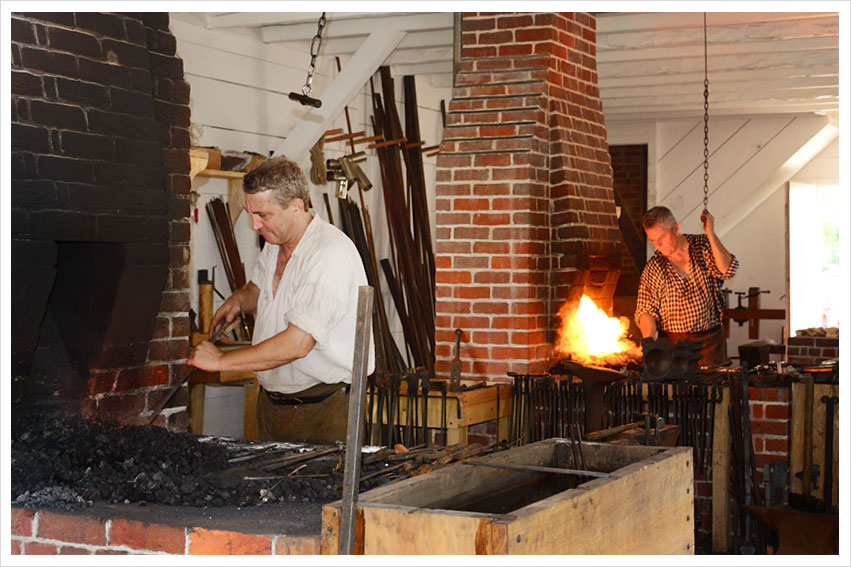 One of my favorite things was watching the The Fifers and Drummers, who were part of the 18th century military playing familiar tunes for the soldiers marching down the streets of Colonial Williamsburg.  Did you know that the Fife and drum was used to communicate orders to the military in the 18th century?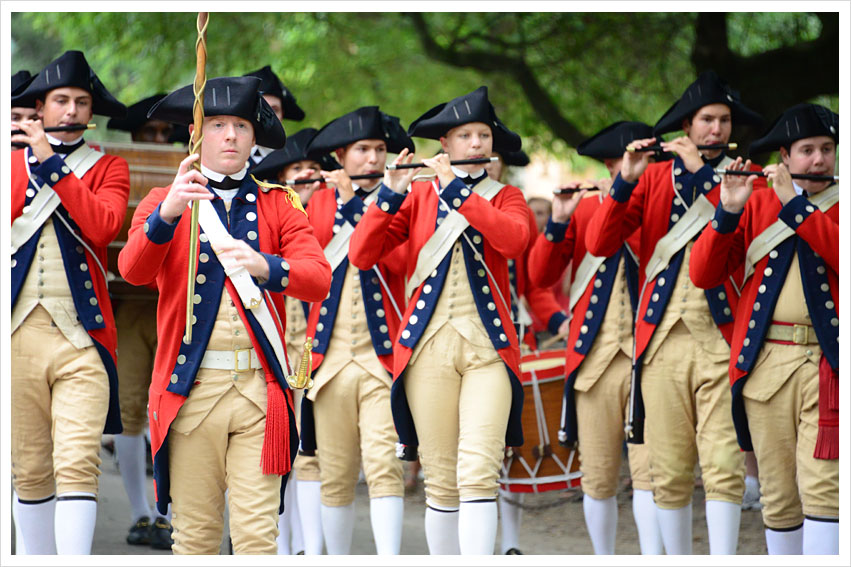 It's was truly a one of a kind experience. Williamsburg is a magical place full of fun and hands-on history!!!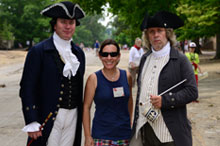 For more information about Colonial Williamsburg in VA visit:
http://www.colonialwilliamsburg.com/
http://www.history.org/
Have a wonderful Memorial Day and share with me the places you visited this weekend!!!
Victoria