A Fun Geeky Tour in the Silicon Valley!
Steve Jobs' garage. This is where it all started!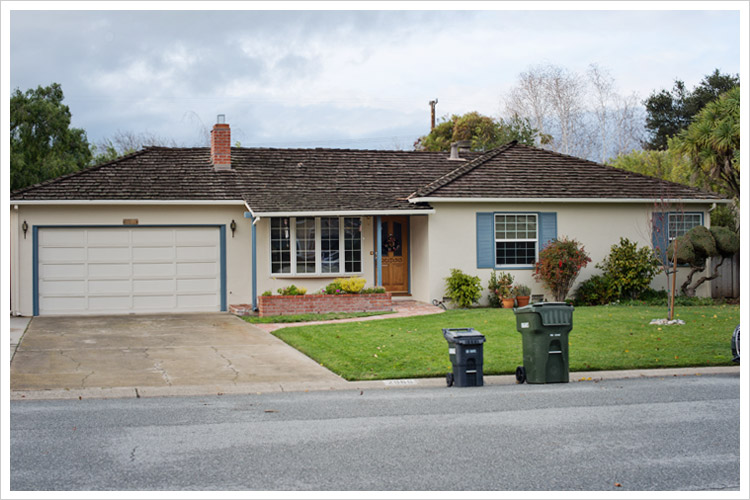 This is Steve Job's family garage where Steve Jobs and Steve Wozniak created the first Apple computer in 1976. Jobs and Wozniak produced fifty fully assembled computers that were sold to a local Mountain View electronics store.
Steve Jobs' garage was Apple's official headquarters before the company moved to a rented office space in Cupertino. This garage is already consider a mecca of many tech tourists.
Some neighbors were outside playing football and gently offered to take a photo of us in front of the house. They mentioned that a couple hundred tourists from all over the world stop here to take photos every week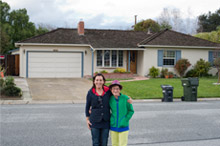 Steve Jobs' garage
2066 Crist Drive
Los Altos, CA 94024
See in Google Maps >

"HP Garage"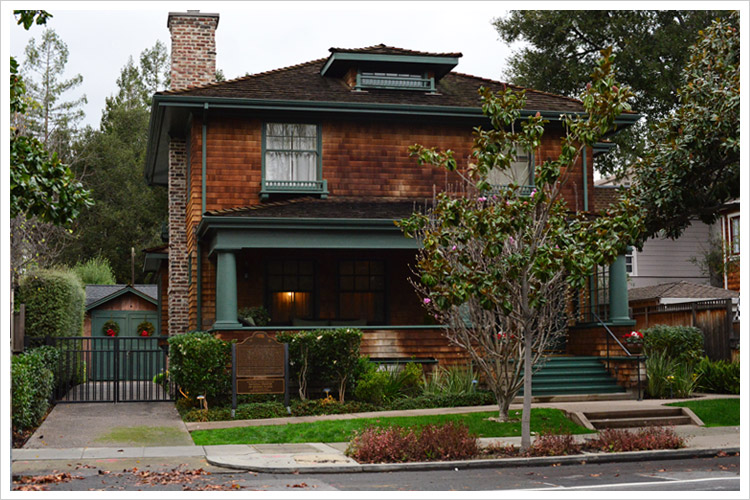 The "HP Garage", is the birthplace of the world's first high-technology region, "Silicon Valley." This is the garage where David Packard and William Hewlett began Hewlett-Packard  one of the world's most respectable technology companies.  This garage was designated by the State of California as a historical landmark.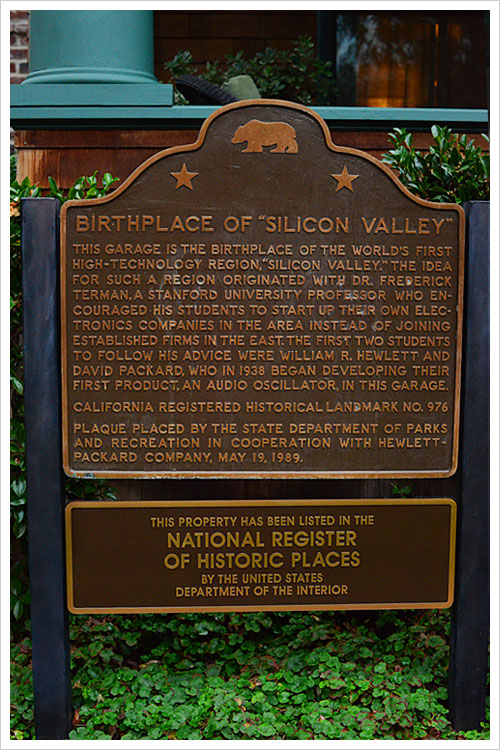 Birthplace of Silicon Valley
This garage is the birthplace of the world's first high-technology region, "Silicon Valley". The idea for such a region originated with Dr. Frederick Terman, a Stanford University Professor who encouraged his students to set up their own electronics William R. Hewlett and David Packard, who in 1938 began developing their first product, an audio oscillator, in this garage.
California Registered Historical Landmark No. 976
Plaque placed by the State Department of Parks and Recreation in cooperation with Hewlett-Packard Company, May 19, 1989.
HP Garage
367 Addison Ave
Palo Alto, CA 94301
See in Google Maps >

Next, we visited the friendly home of Google. Click here to see photos and information from our preview post.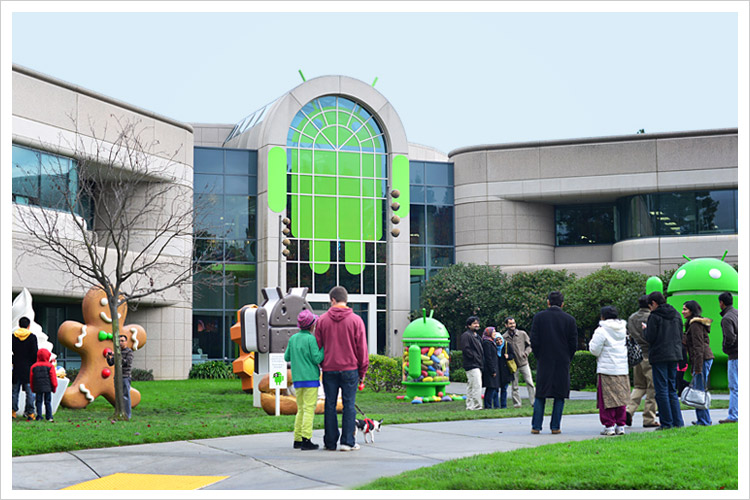 The last place we passed by was the home of Facebook.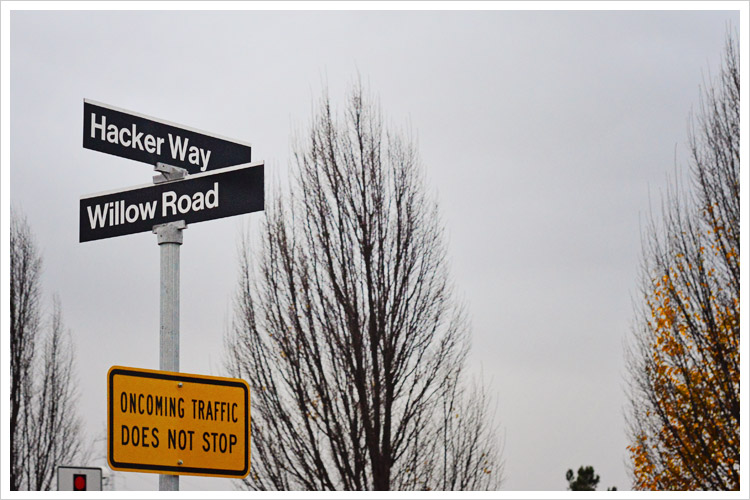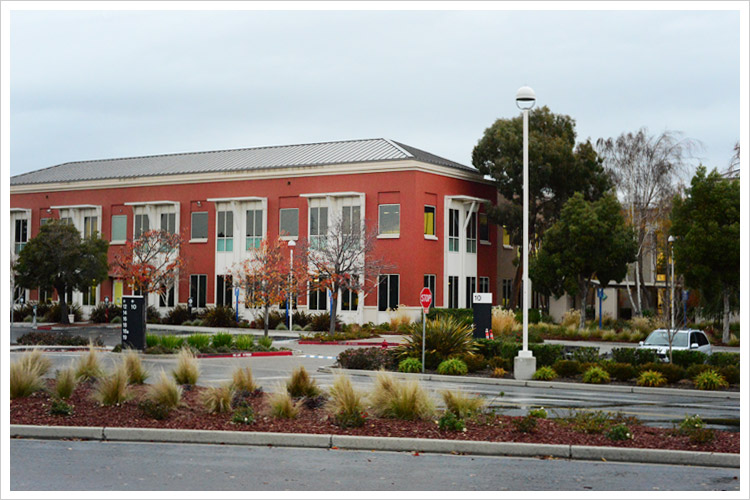 Getting to the Facebook sign was NOT easy. Even though it was a holiday with low traffic, it was difficult to cross the streets between the building and the sign…so, I would advise you to not cross to the sign at all.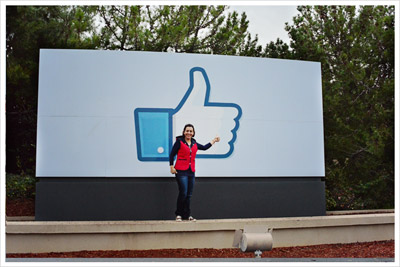 Our next visit will be the Computer History Museum to learn the history of computers and the Silicon Valley. I'm sure it will be fun!!!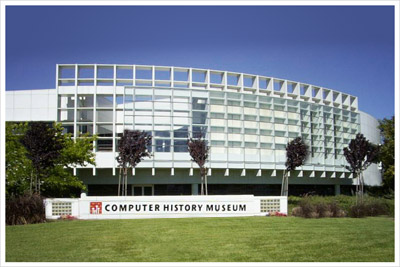 Computer History Museum
1401 N Shoreline Blvd.
Mountain View, CA 94043
http://www.computerhistory.org/
See in Google Maps