A Sonoma adventure is to be found around every corner!
A Twisted White Flying Fence? A Giant Blue Chair? Yes! You can find it all and much more at Cornerstone Sonoma.  Cornerstone Sonoma is a destination for the whole family!
Food, wine, shops, art, architecture and nature all in one place.
The nine-acre walk-through gardens, were created to show innovative designs from the world's finest landscape architects and designers. All of the gardens are very unique! Cornerstone is featured in "1001 Gardens to See Before you Die"
Cornerstone Sonoma is one of my favorite gardens to visit at any time of year. It is always something new to discover. Kids always have a wonderful time exploring all the original installations.
Picnic tables are available in the garden area. You can bring your own lunch/snacks or you can enjoy a seasonal menu made from "Park 121" café. We love the empanadas!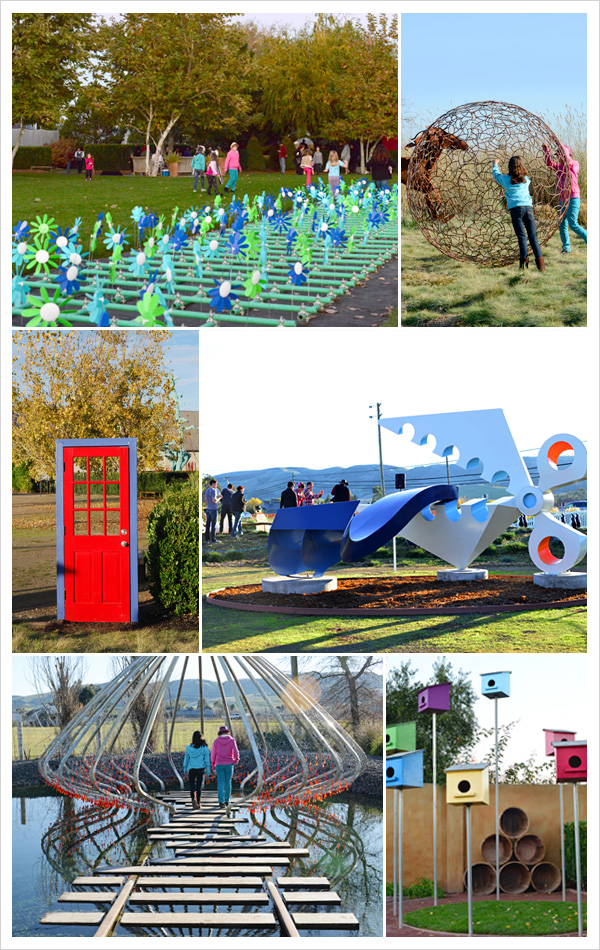 My favorite garden is the Changing Rooms (Wishing Garden). You are encouraged to write a wish and hang it to the structure. "Wishes inspire hope for what's possible…collectively expressed, they can represent the dreams of an entire community…"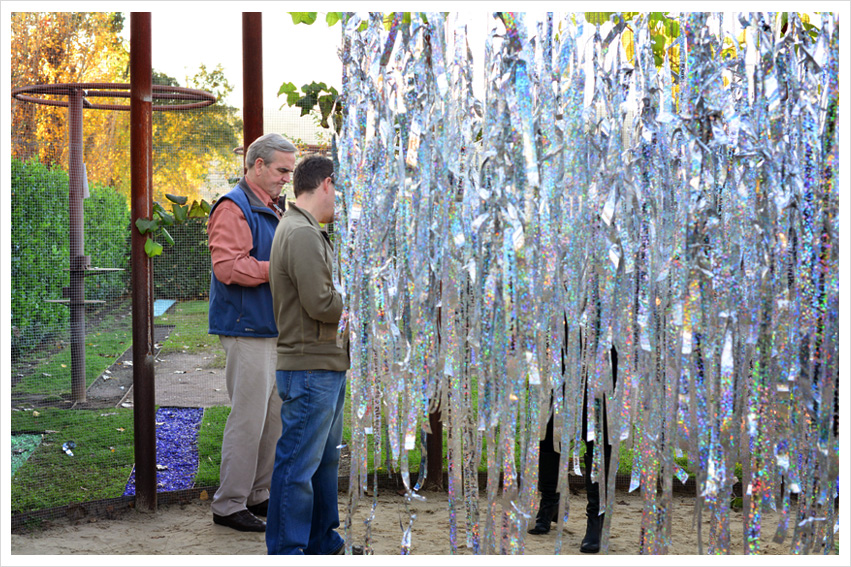 I made a few wishes. What do you want to wish for? 😉
Admission to the Gardens is free.
website: http://www.cornerstonesonoma.com/
PDF Garden Map
Location:
23570 Arnold Dr. Sonoma, CA 95476
Open daily from 10 a.m. to 5 p.m. Gardens close at 4:00 pm
Note: On weekends the gardens may close as early as 3:00 pm for special events, it is recommended to call ahead for specific garden hours.
See in Google Maps >