It's Apple and Pumpkin Picking Time!!!
This beautiful weekend we visited the Twin Hill Ranch in Sebastopol and filled some baskets with crisp, sweet/tart and delicious apples.
Twin Hill Ranch is a family-owned business that has been operating for 60 years and has been recommended by the National Geographic's Traveler magazine as a top spot in Sonoma County. Twin Hill Ranch has apple products such as pies, apple bread, dried apples, apple juice fresh frozen, apple sauce, apple butters and jams, and much more. The Farm features 16 varieties of yummy apples.
The owner welcomed us with moist and delicious homemade apple bread. We definitely left with a loaf. A dog friendly place, our puppy was more than welcome to join us for the picking fun. Bring your lunch and eat it at the ranch's green picnic area!
Twin Hill Ranch is open to the public everyday from 9am to 4pm.
1689 Pleasant Hill Road
Sebastopol, Ca
707-823-2815
website: twinhillranch.com
Can you pick one apple of every variety?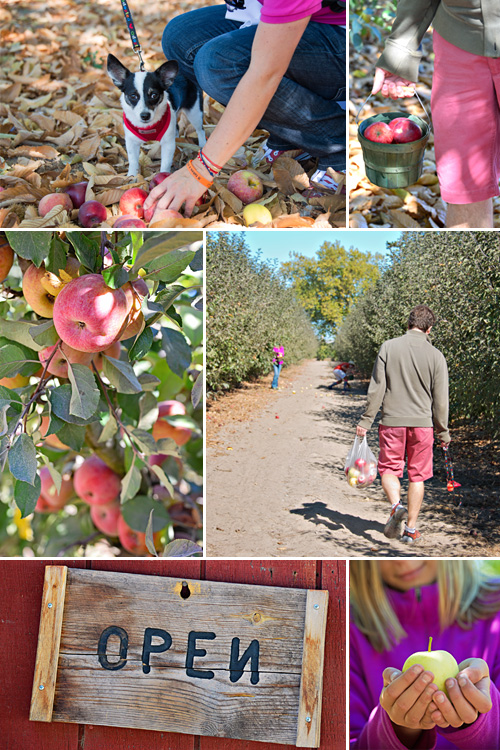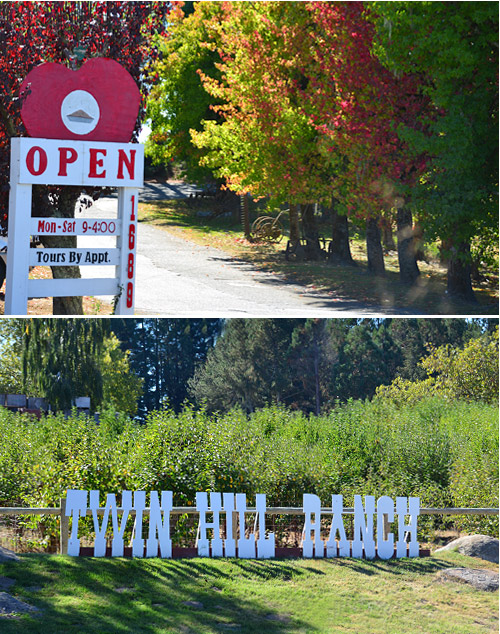 Below are other orchards for apple picking in the Sonoma area:
Gabriel Farm
3175 Sullivan Rd.
Sebastopol, Ca
707-829-0617
website: gabrielfarm.com
Chileno Valley Ranch
5105 Chileno Valley Road
Petaluma, CA 94952
707-765-6664
website: chilenobnb.com
After apple picking we went to Adobe Pumpkin Farm in Petaluma . There's no better way to enjoy the bountiful fall harvest than picking your own pumpkins right out of the patch. We also enjoyed the Corn Maze, Haunted House and the Farmer Markets Stand was delicious. Try the White Peach Crunchy which had a distinctive sweet aroma and also try the flavorful green plums. The White Peach was the best I've ever had. The Sour Licorice was unique and delicious. Imported from Spain and Italy you won't find anything like it here. Make sure to ask for a sample.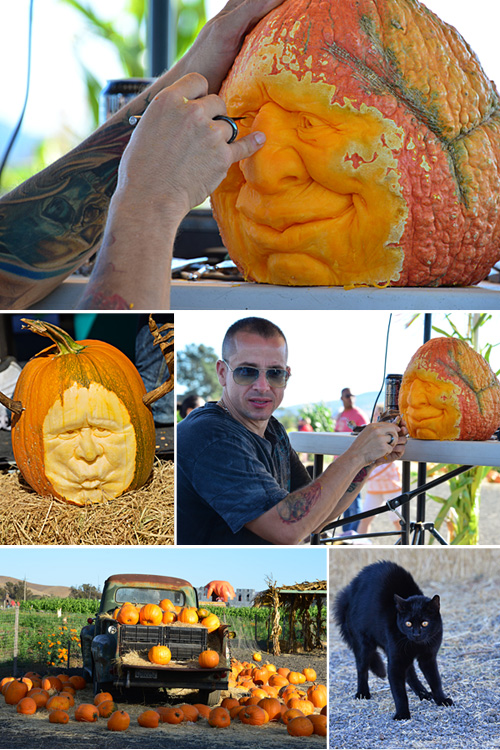 At the Adobe Pumpkin Patch we met Master Pumpkin Carver Ray Villafane, who has carved pumpkins on the Martha Stewart show, the Food Network, as well as the White House. Villafane holds the world's record for Pumpkin Carving and Sand Sculptures. The autographed books sold out!  The black cat at the farm even did his best job to make this place stand out above the rest.
Adobe Pumpkin Farm is located at 2348 East Washington Street in Petaluma. (707) 763-6416. It's open daily from 10 am to 6 pm, during the season weather permitting, through October 31 adobepumpkinfarm.com
Happy picking!