Eat, Drink & Play…Off the Grid: Picnic at the Presidio
Nothing better than to spend a Sunday with family and friends at "Off The Grid's" Picnic at the Presidio.
Every Sunday 11 am to 4 pm through October 27th you can enjoy the best Bay Area favorite restaurants, food trucks, farmer's markets fresh produce, traditional games, music, "picnic blanket bar service," and an amazing Bay view.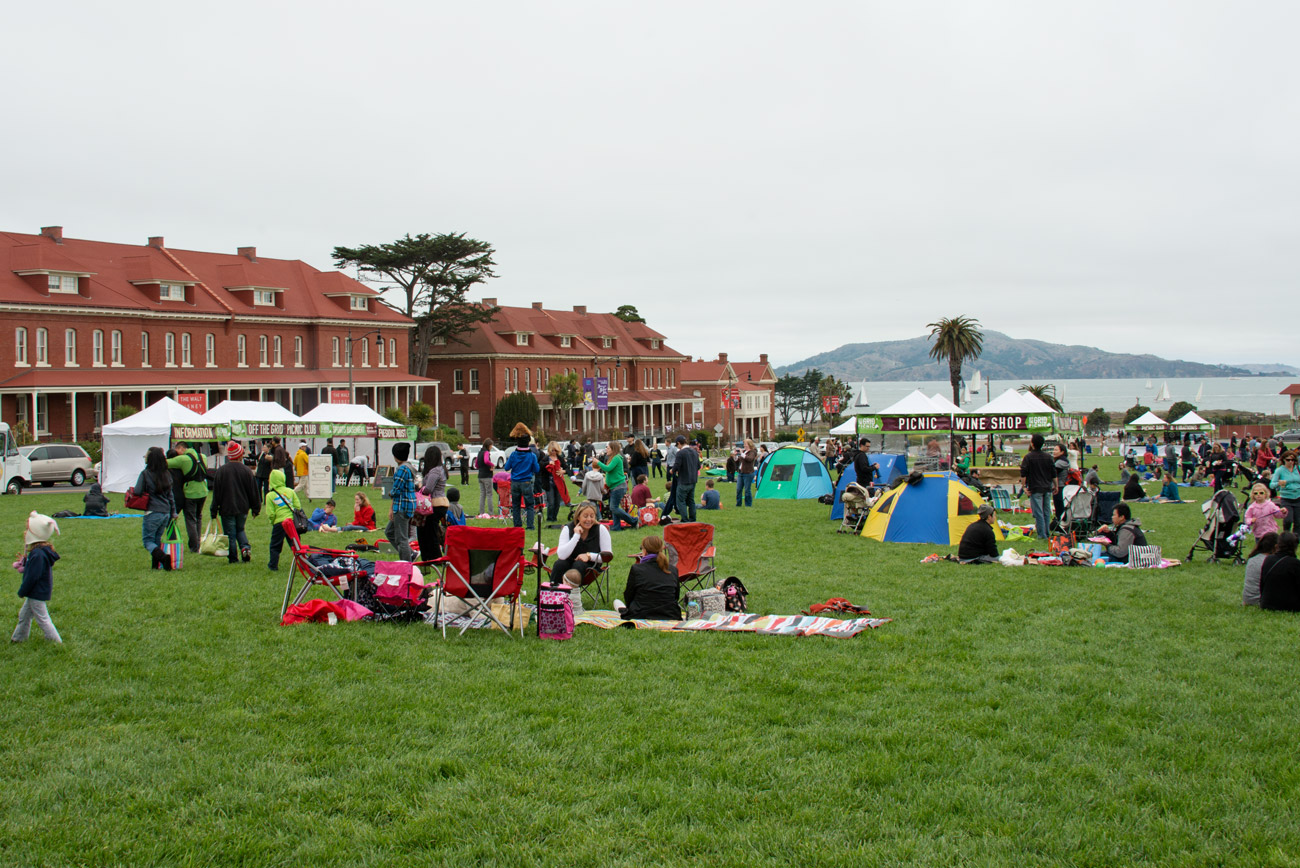 The purpose behind Off the Grid is to group San Francisco street food vendors and restaurateurs to allow neighbors and families to connect with each other and enjoy a great food experience. You can enjoy food from around the world in one place. A food-festive experience!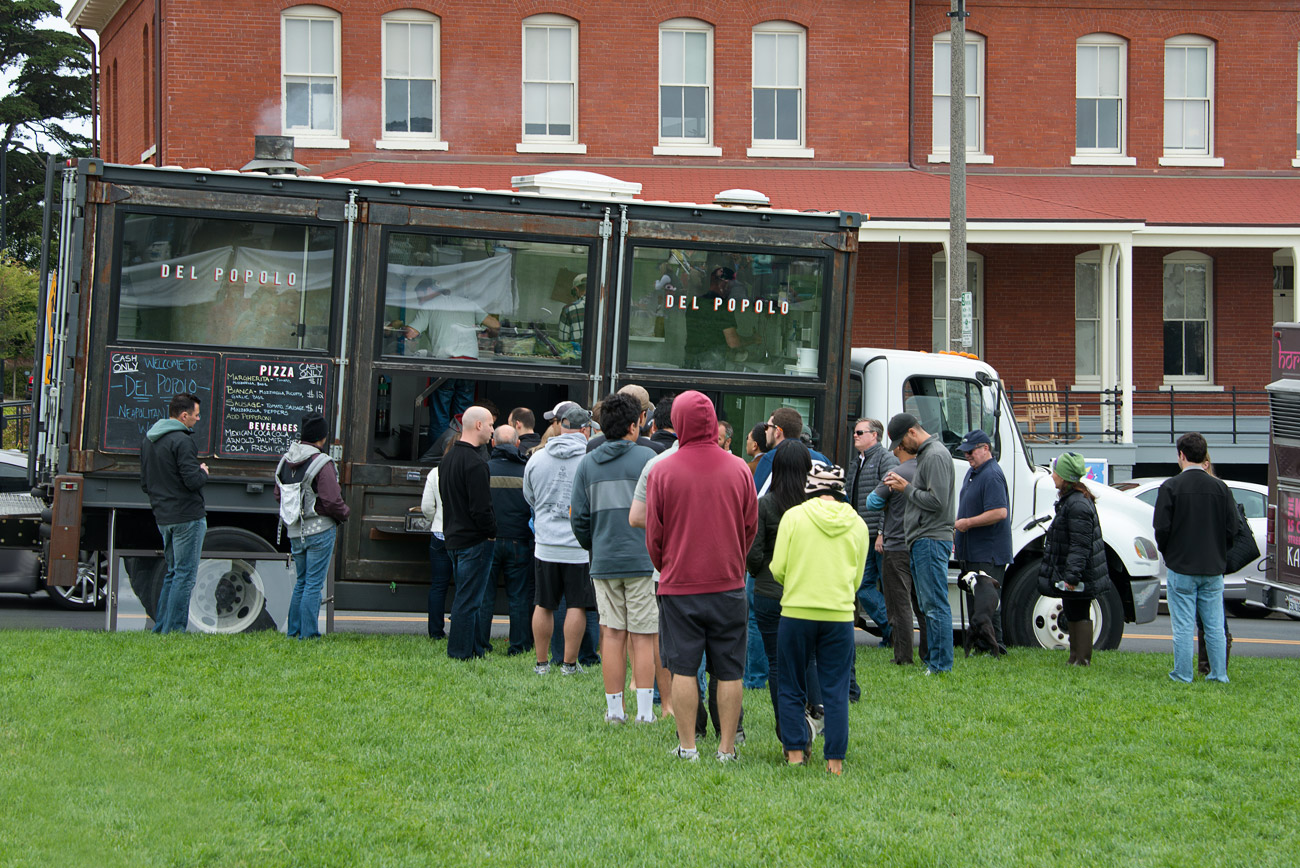 Finally after a few months, we had the opportunity to 'catch' "Del Poppolo" pizza truck. Del Popolo's truck doesn't have a permanent location and you have to track it daily via twitter @pizzadelpopolo.
Del Popolo is a mobile pizzeria which specializes on rustic Neapolitan-inspired pizza. It is housed in a 20′ long and 8′ wide transatlantic shipping container modified into a mobile kitchen unit with a 5,000-lb Stefano Ferrara wood-fired brick oven. Pizzas are cooked for 60 seconds in the 800-degrees wood-fired oven.  The price to build this mobile pizzeria costed of over $180,000 dollars. For dessert we finished off with a Dulce de Leche and banana Argentinian empanada. Delish!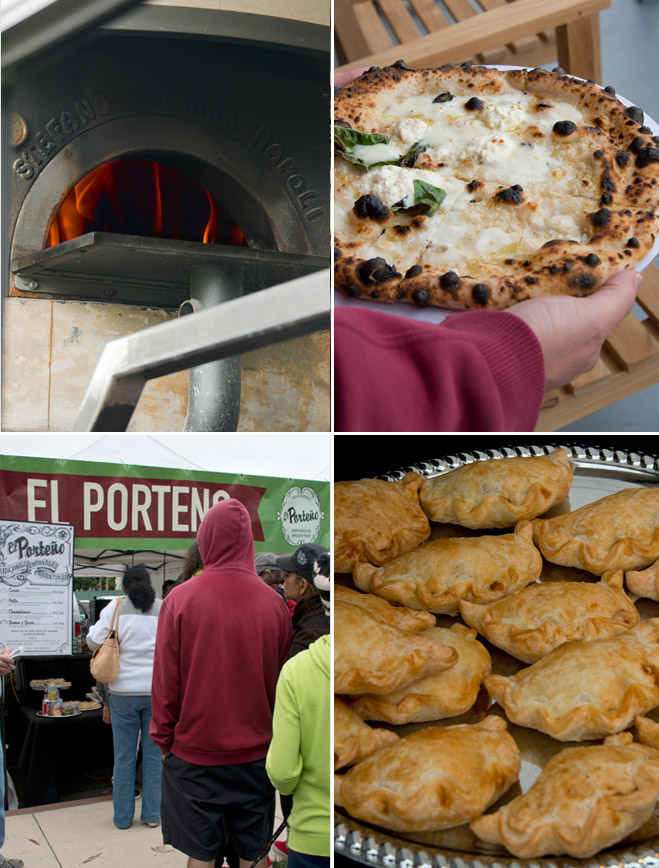 There is something there for everyone to enjoy… even your dog! While you relax you can get your pup pampered at the mobile grooming Who Let the Dogs Out! and visit the mobile dog boutique K-9 Unit San Francisco.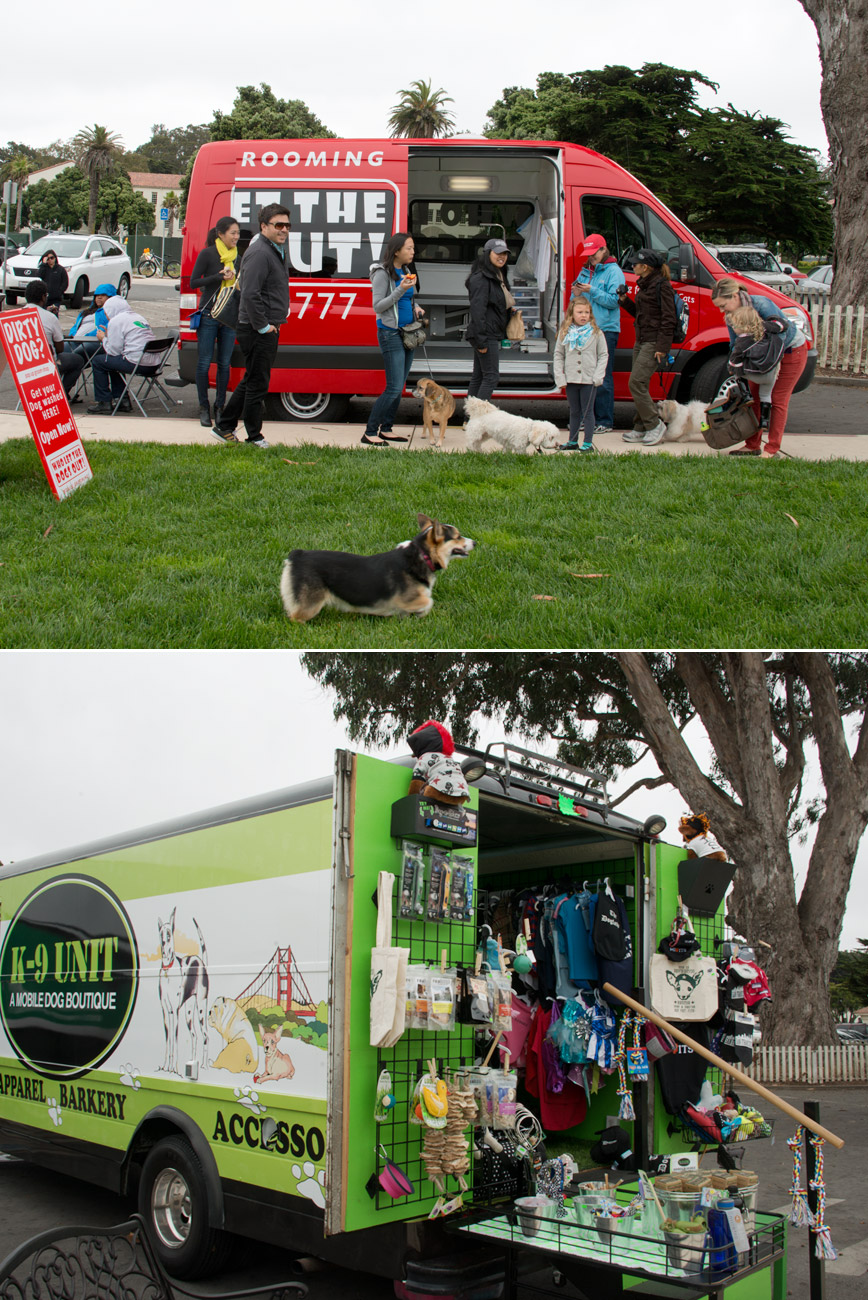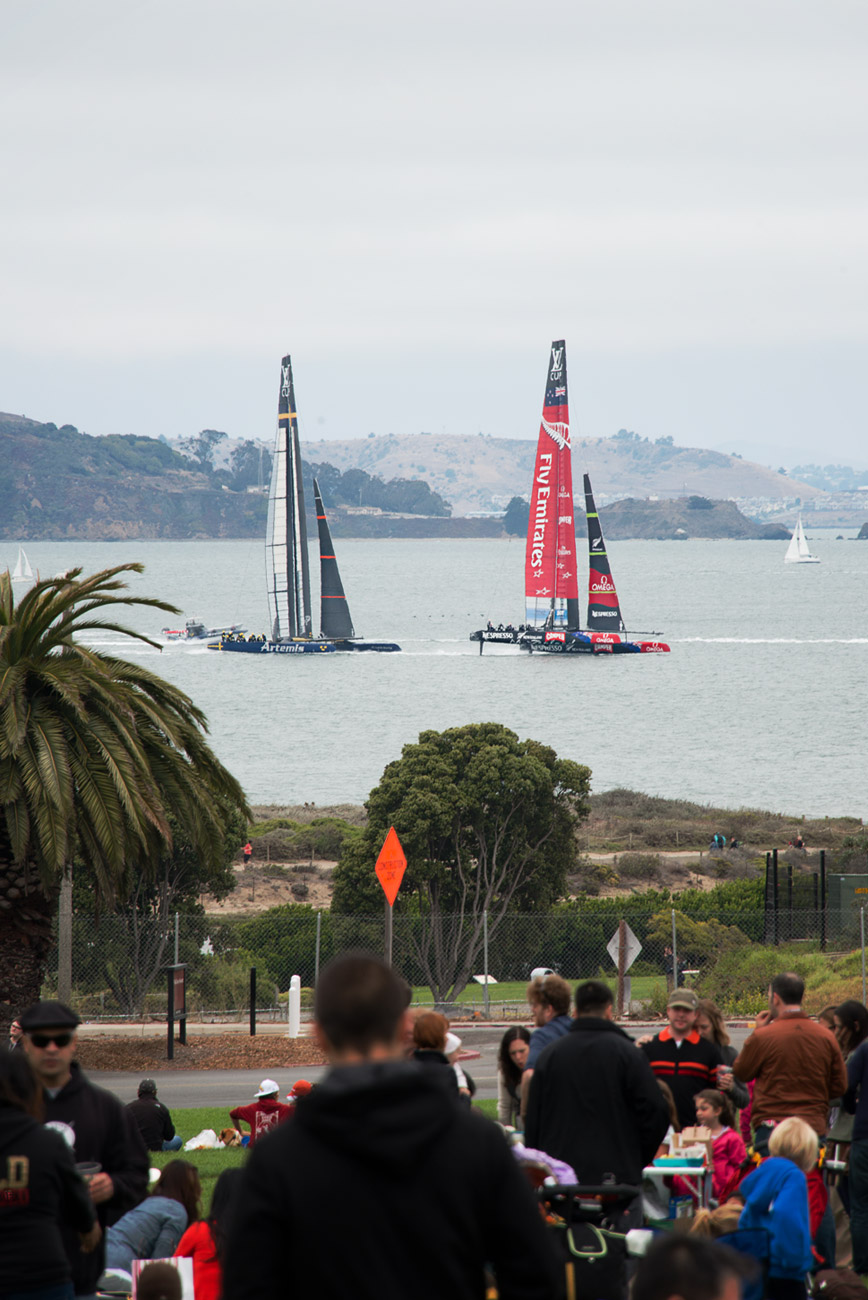 A perfect way to spend a day, just bring a blanket, grab a bite to eat, a couple drinks and enjoy the afternoon!
Where: Picnics at the Presidio is located on Main Post, San Francisco, CA 94129 adjacent to the Walt Disney Family Museum.
See in Google Maps >
When: Every Sunday through October 27, 2013 – 11am to 4pm
Websites: http://offthegridsf.com/picnic &
http://www.presidio.gov/Calendar/Pages/off-the-grid-picnic-at-the-presidio-april-21-2013.aspx
Definitely going back to try out some of the other food trucks and vendors!
Which vendors have you tried?