Gilroy's Famous Garlic Ice Cream
Driving up north on Highway 101 after spending Thanksgiving with the family in the CA Central Coast, we suddenly started smelling garlic. A clue that we were approaching Gilroy. Gilroy's nickname is "Garlic Capital of the World." although Gilroy does not lead the world in garlic production. Its nickname comes from the fact that Gilroy Foods processes more garlic than any other factory in the world. Italian immigrants introduced garlic to the town of Gilroy in the late 19th century.
We stopped at the Garlic Shoppe after seeing the "Garlic Ice Cream" sign on the road. If you love garlic this is the place to stop….it is garlic "everything"… pickled garlic, garlic stuffed olives, garlic bbq sauce, garlic blue cheese butter, garlic mustard, garlic mayonnaise, garlic salsa, garlic jelly and garlic pasta sauce….and of course, garlic Ice Cream…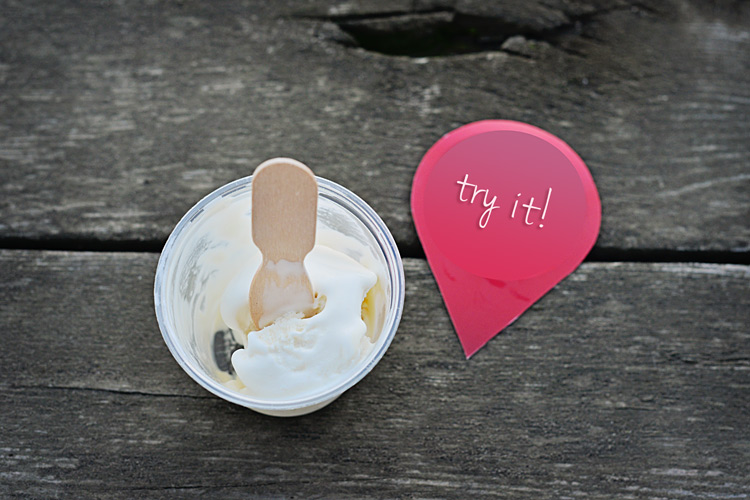 …well, how does garlic ice cream taste? Tastes like creamy vanilla going in but once it's melted you get a kick of garlic that stays for some time after. It was definitely different and worth it to try.
If you have the chance to visit Gilroy in CA, make sure to taste the garlic flavored ice cream!!!