"Graced With Light" at Grace Cathedral, San Francisco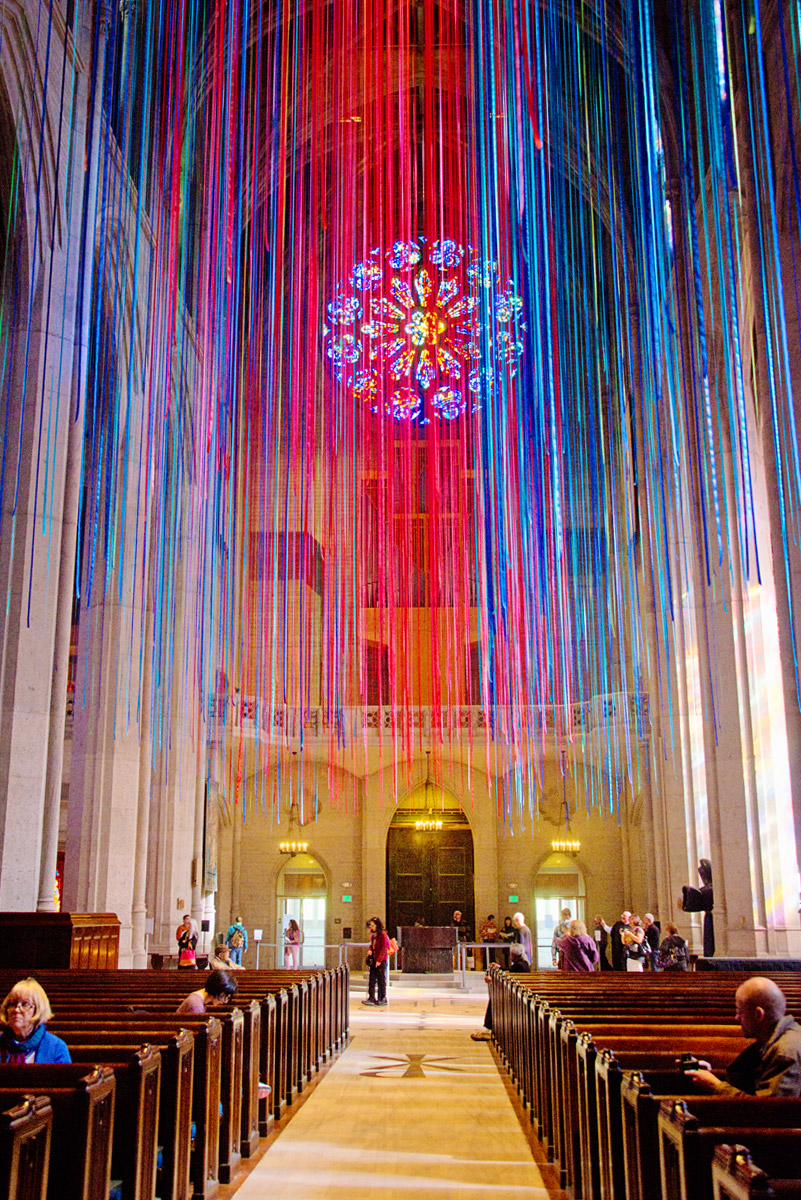 Yesterday we went to see the "Graced with Light" art installation at the Grace Cathedral in San Francisco. This stunning installation features 20 miles of multicolored silk ribbons that are suspended from the cathedral's ceiling arches as part of an ongoing installation by American visual artist Anne Patterson. "Graced With Light" was originally intended to end on July 2013, but has been extended to February 28, 2014 due to its popularity.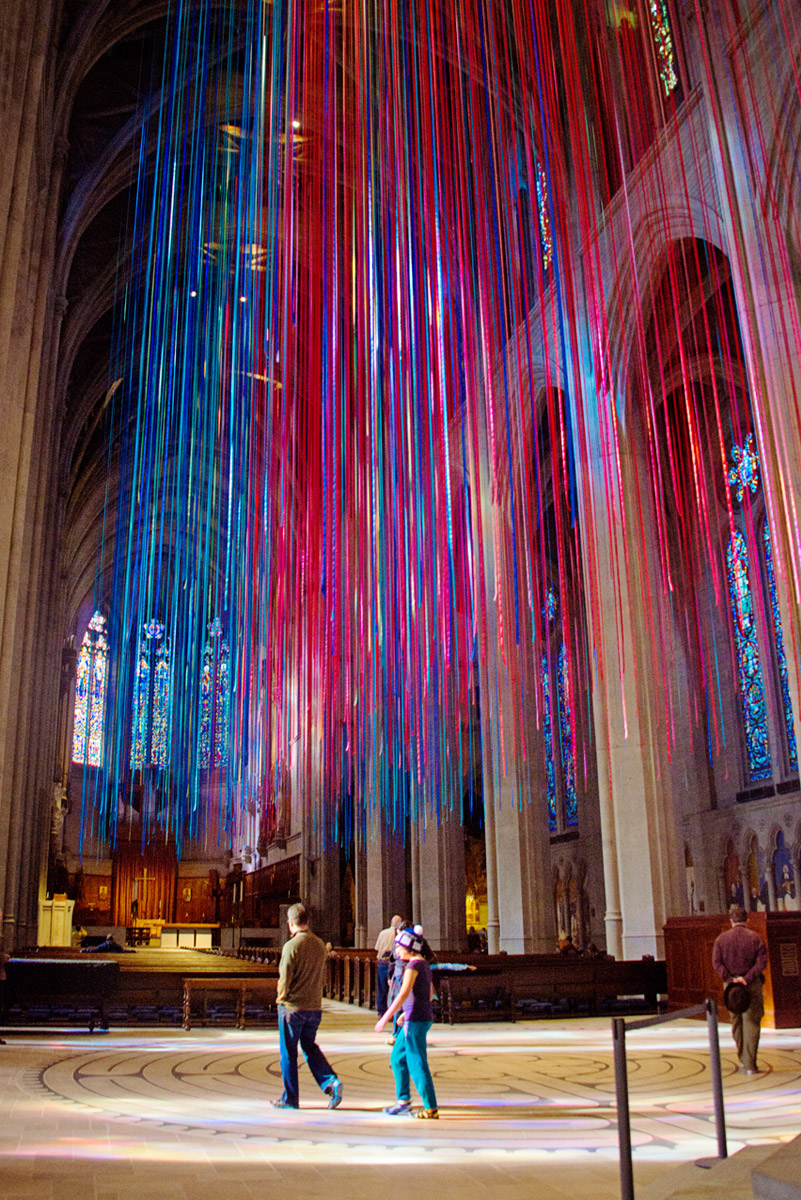 This magical installation took Patterson and the Cathedral community eight days to hand-assemble the project and months to complete, with all of the work being done in her Manhattan studio before the final installation in the Cathedral. Hundreds of community members were invited to write their prayers, hopes, and wishes on the red ribbons, sending them towards heaven. Anne Patterson envisioned it as "a series of light pathways, connecting heaven and earth, manifest as ribbons. The ribbons carry our prayers, dreams and wishes skyward, and, in turn, grace streams down the ribbons to us."
Grace Cathedral is an Episcopal cathedral located on Nob Hill and is a house of "prayer for all people" and all faiths are welcomed without exceptions. It is the third largest Episcopal cathedral in the country and one with the finest examples of Gothic architecture.


"Grace Cathedral took 54 years to build and was officially complete in 1964.


Besides the current "Graced With Light" exhibition you can appreciate two labyrinths, varied stunning stained glass windows, Keith Haring AIDS Chapel altar piece, a replica of Ghiberti's Gates of Paradise, medieval and contemporary furnishings, as well as its 44 bell carillon, three organs, and choirs.
Website: http://www.gracecathedral.org/
Address: 1100 California St, San Francisco, CA 94108

You have until February 28th, 2014 to visit the Grace cathedral, see this magical art installation and experience the peaceful and relaxing time yourself.
Have a Smiley Day!!!
Victoria 😉