Hippity Hoppity in the Vineyards!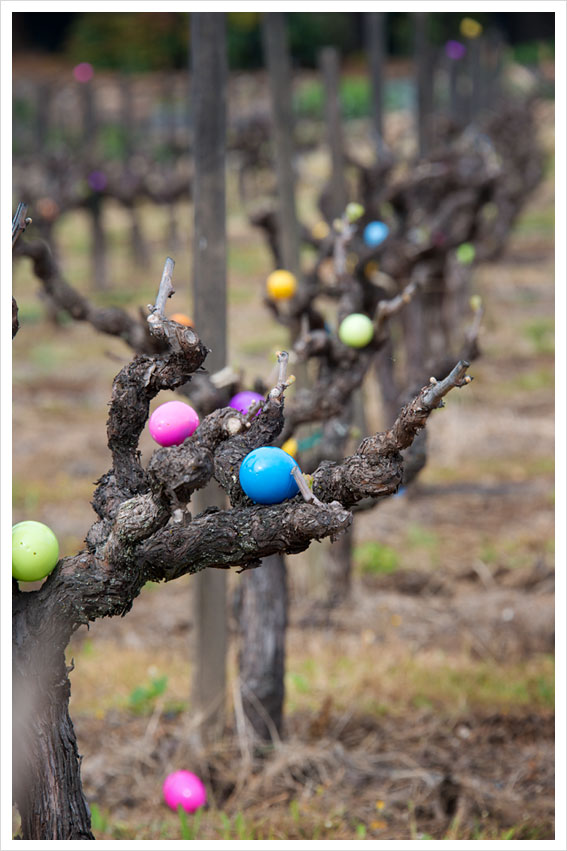 Thousands of colorful eggs loaded with sweet goodies were hidden or shall we say placed in the beautiful vineyards of Francis Ford Coppola today.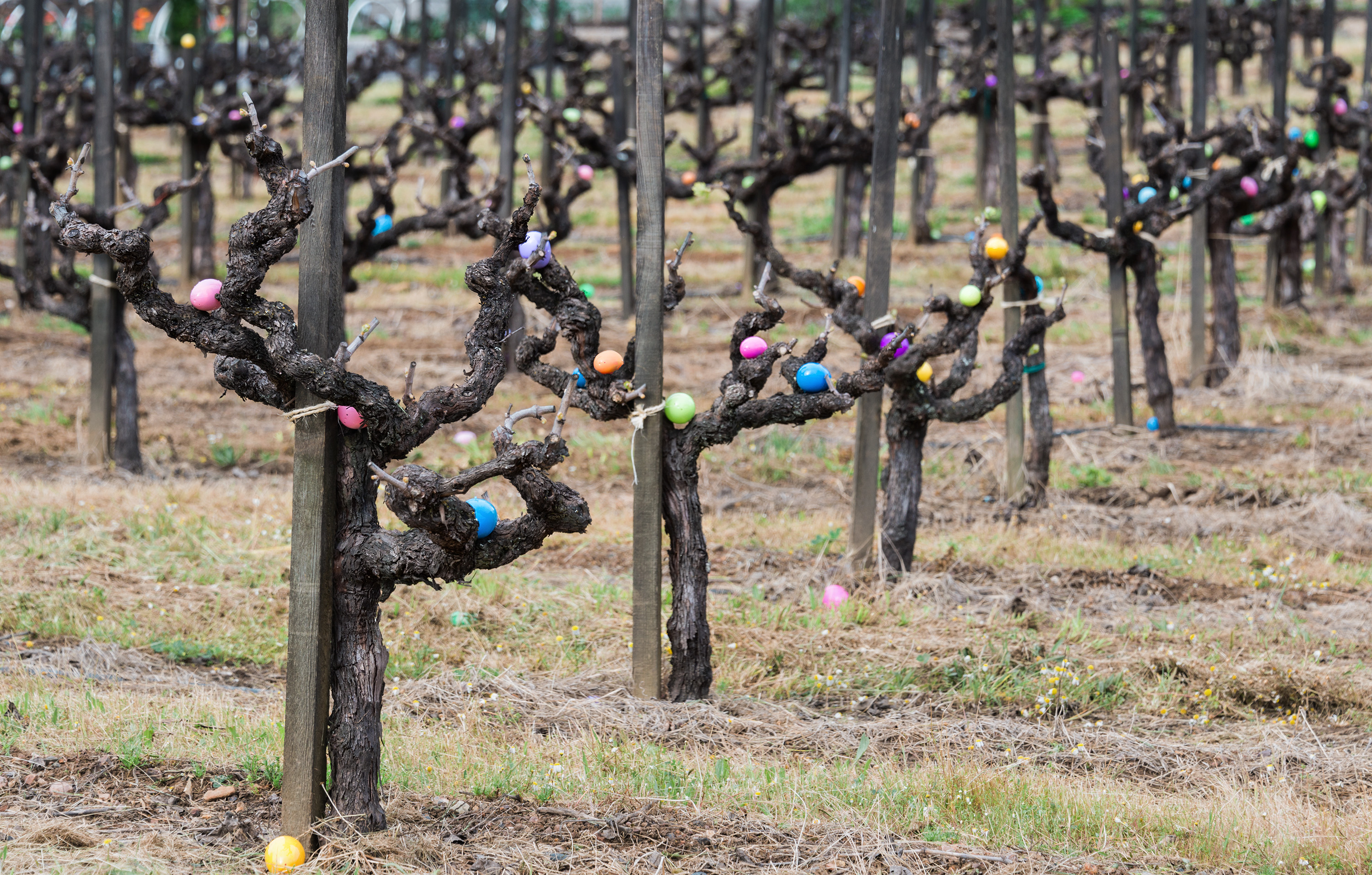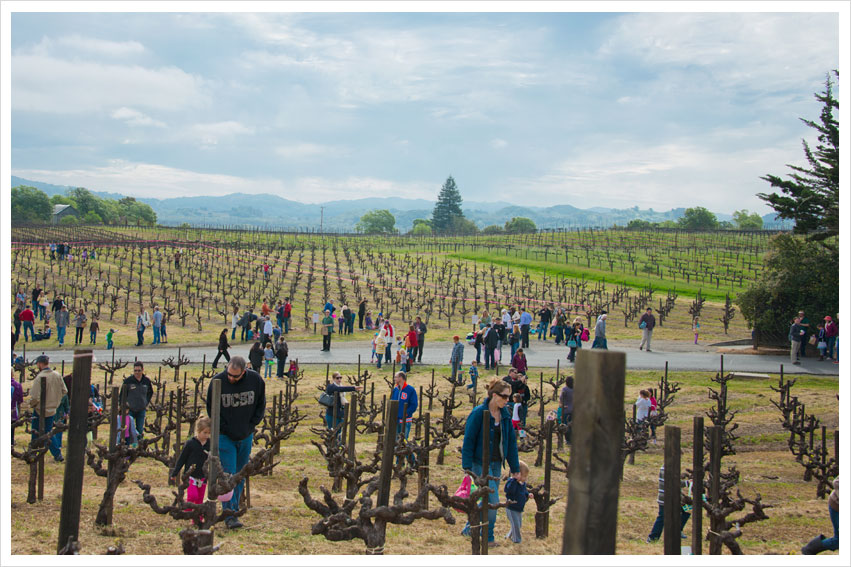 There were three categories of hunts: <3 years, 4-7 years and 8-12 years. Fun for everybody!
After the egg hunt, kids enjoyed the Petite Picasso art activity and the furry friends from Foggy River Farms, Healdsburg Animal Shelter and Safari West. You can also enjoy a special menu at the outdoor Pool Cafe.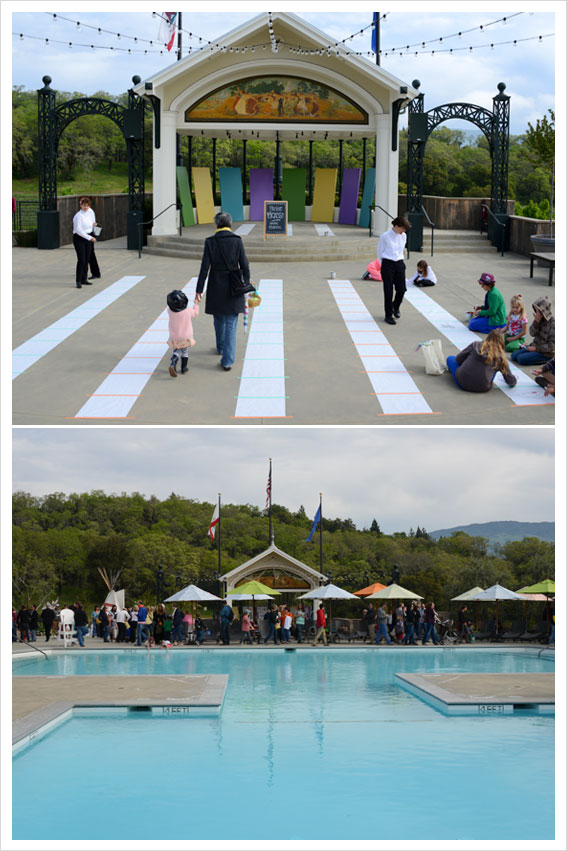 The Easter Egg hunt is one of the winery's most popular event. Space is limited to 400 children and reservations are always required. Don't wait until the last minute, this year's event sold out in less than 3 hours!
The nicest thing about this event is that 100% of proceeds are being donated to the Redwood Empire Food Bank!
…and… it was very nice to see a lot of familiar faces hopping in the vineyards!