Italian Street Painting Marin returns to downtown San Rafael June 29 & 30, 2013!
If you enjoy outdoor family festivals, music, cuisine and wonderful art, the Italian Street Painting Marin is the perfect combination of all of it. This colorful festival turns the streets in front of the Mission San Rafael Arcángel (Fifth & A streets) into a 30,000-foot huge concrete canvas. It is one of the largest chalk drawing festival in the country and have brought millions of visitors since 1994 to downtown San Rafael. (located just 25 minutes north of San Francisco)
This wonderful event is returning with a new name: "Italian Street Painting Marin", formerly known as "The Youth in Arts Italian Street Painting Festival". which was cancelled in 2011 due to insufficiency of funding. Luckily it is back thanks to the efforts of Sue and Joe Carlomagno residents of Mill Valley and now we can appreciated the roads of San Rafael transformed into breathtaking masterpieces again!!!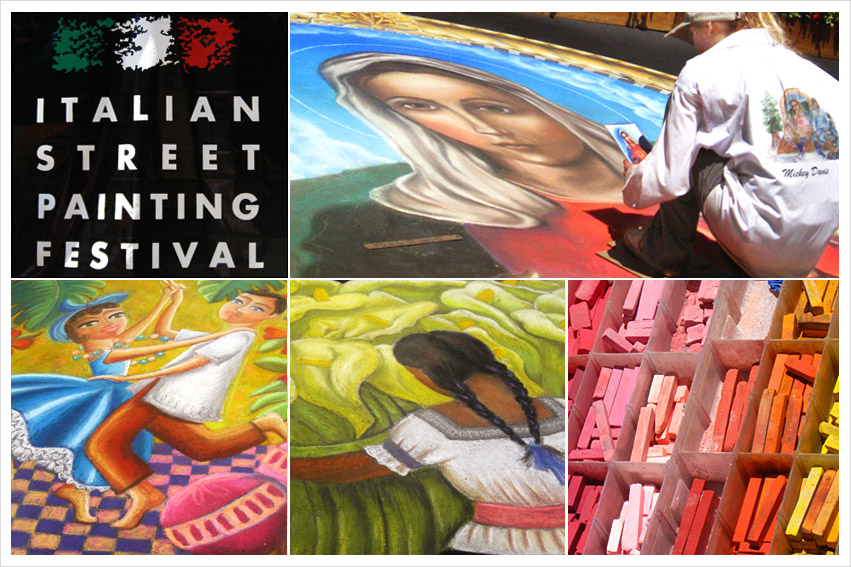 Below is one of my favorite work of art at the festival back in 2008. "JULIET" (Olivia Hussey/1958) by Artist Cuong Nguyen. I remember coming back about 10 times to see how this talented artist progressed during the day

Since I have a little one I usually go to the festival on Sunday to appreciate the finished pieces of art but Saturday is the official "Family Day" and it is less crowded.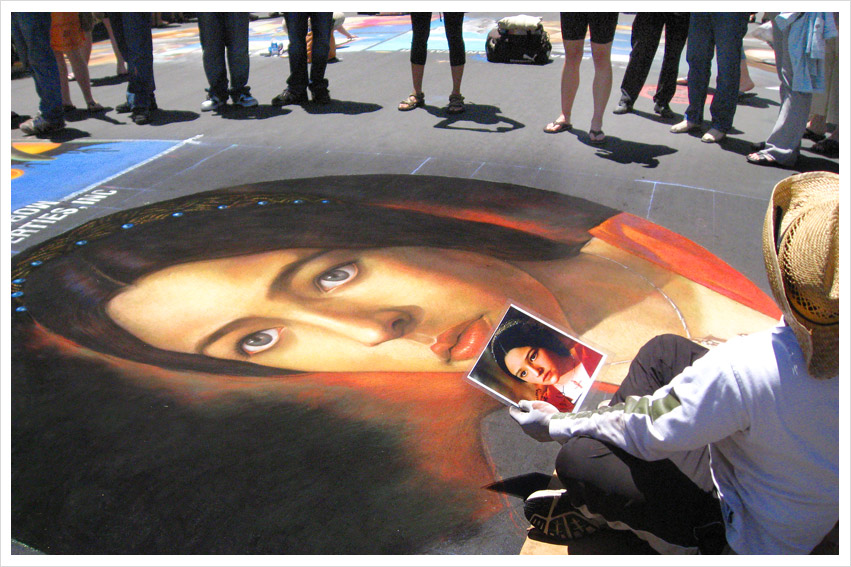 This cow piece by Allison Snopek was my daughter's favorite in 2010.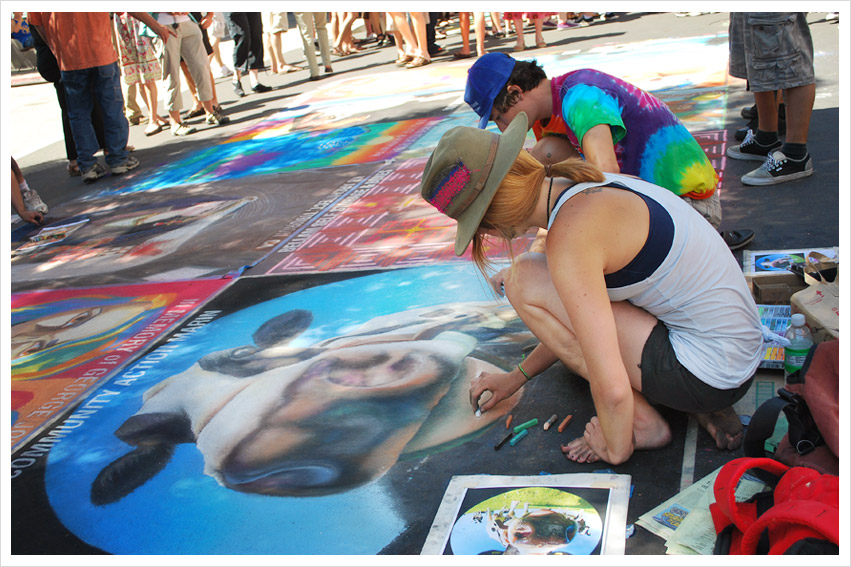 My daughter always enjoys becoming a street painter (known as Madonnari in Italian).  For $10 children up to 12-year old are welcome to design their own street paintings at "Children's Avenue". A 2'x2' square and a box of chalk are provided. Lots of fun!!! By far, they are the most valuable pieces of art! 😉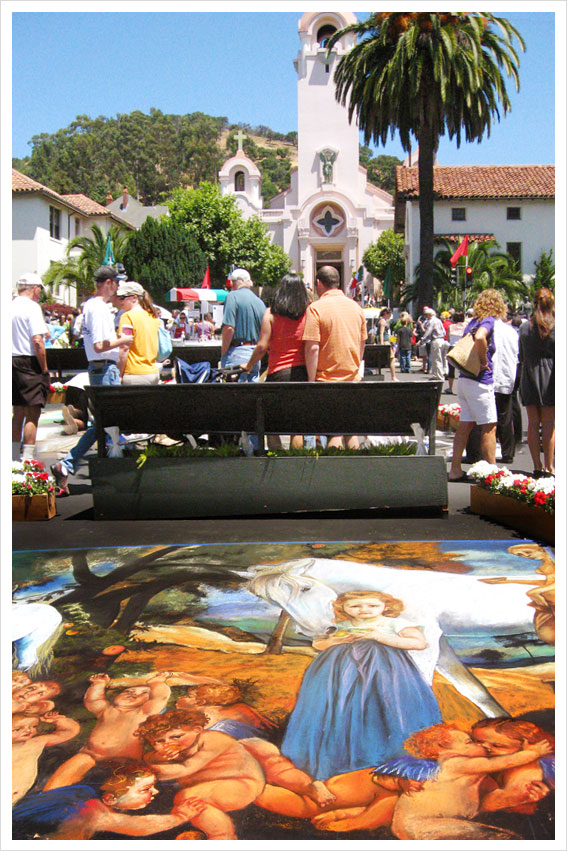 Fifth & A streets are renamed Via Leonardo & Via Michelangelo for the weekend!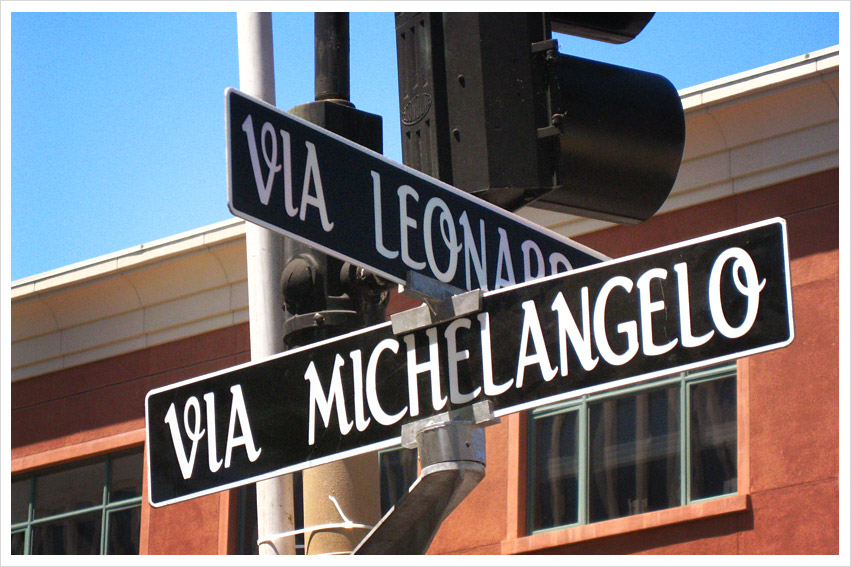 Website: https://italianstreetpaintingmarin.org/
Location: Italian Street Painting Marin is held in downtown San Rafael – Fifth & A streets near Mission St. Raphael.
Dates: June 29 & 30, 2013, Saturday 10-7pm – Sunday 10-6pm
Tickets: Adults and children 13 and older: $5 – Children 12 and under: Free.
A great way to spend an afternoon of art, music and Italian food!!!  I'll be there, come find me and say hello.
Have a Smiley Day!!!
Victoria 😉