San Francisco Architecture – Crocker Galleria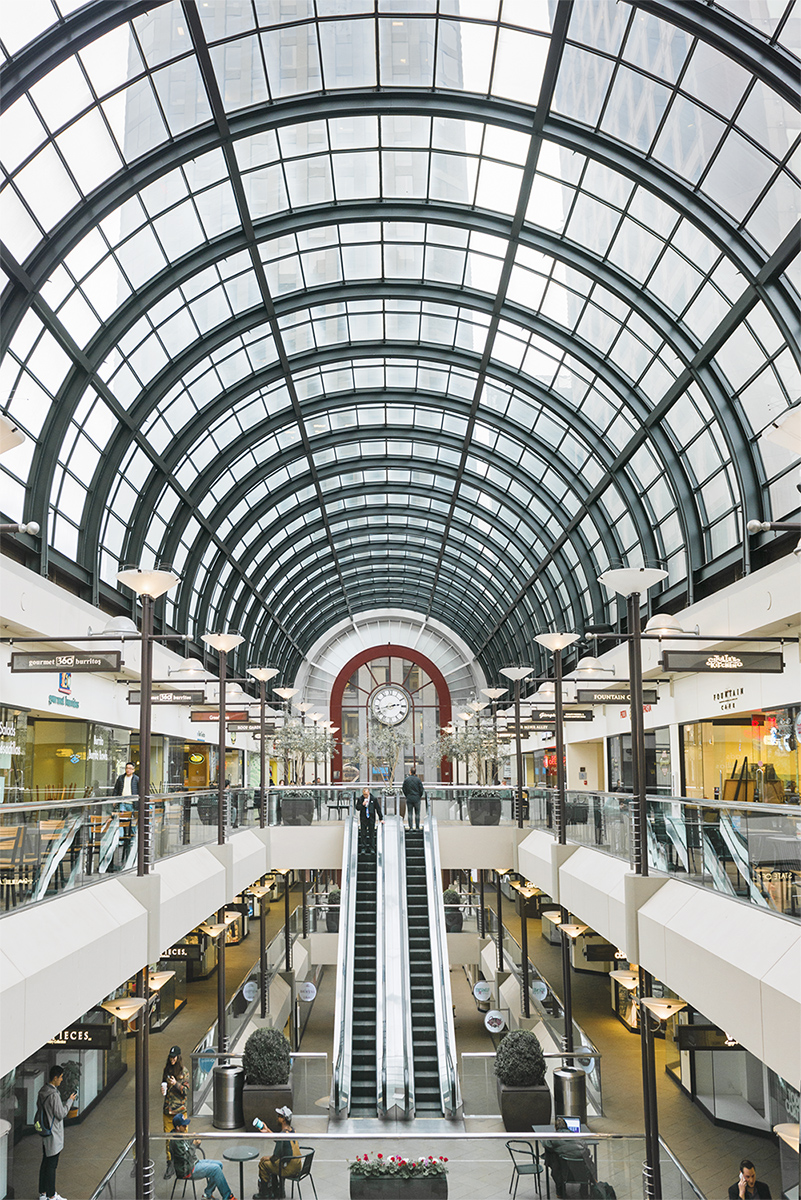 I love the spectacular glass dome at the Crocker Galleria in the Financial District.
The galleria is a three-story shopping center with more with more than 40 shops, designer boutiques and little cafes and restaurants. Check out the roof garden…good place to sit and eat.
On Thursdays, visit the farmers market from 11am to 3pm, with 12 farmers and vendors, lots of fresh locally grown vegetables and fruits.
Location: Crocker Galleria, 50 Post St, San Francisco, CA 94104