The Oscars at Francis Ford Coppola Winery!
Today was the academy awards and we saw the Oscars at Francis Ford Coppola Winery. Literally! 😉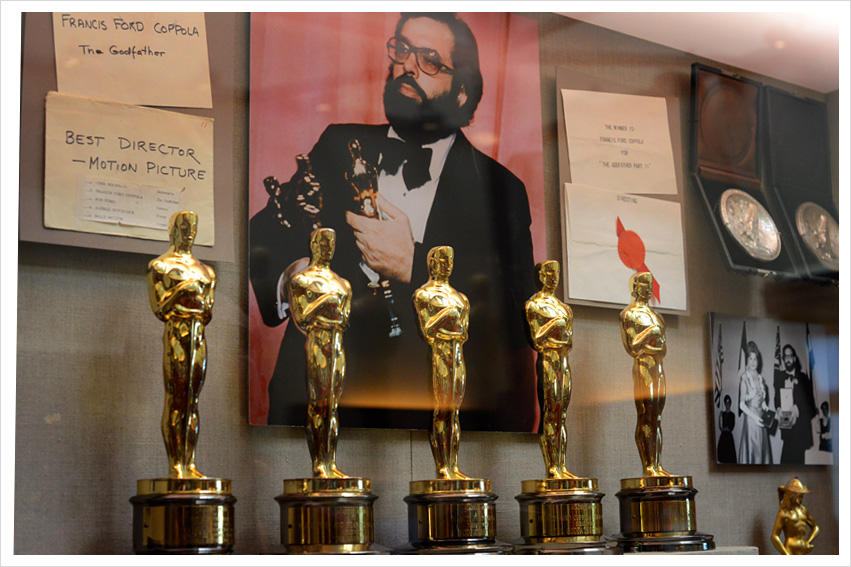 Francis Ford Coppola is a friendly-winery for families and movie lovers!!! This is the winery that fits all ages!
Francis Ford Coppola Winery is located in Geyserville, in the heart of Alexander Valley. Surrounded by vineyards and rolling hills.
This winery features two swimming pools (connected), a movie gallery, a performing arts pavilion (inspired by the band shell in The Godfather, Part II), park area with game tables and four bocce courts, bars, tasting rooms, restaurants and beautiful views.
Our first stop was the "Movie Gallery". The winery holds a collection of fabulous Coppola movies. It includes Academy Awards (Oscars), the desk from The Godfather, the original automobile from Tucker, and a model warship from Sofia Coppola's "Marie Antoinette." !!! It was fascinating! Even the kids with us enjoyed it.
Coppola is primarily known for directing the movies "Godfather Trilogy," "Apocalypse Now," "Dracula", and "The Conversation".
You can enjoy many details from Coppola's films as you taste the wine!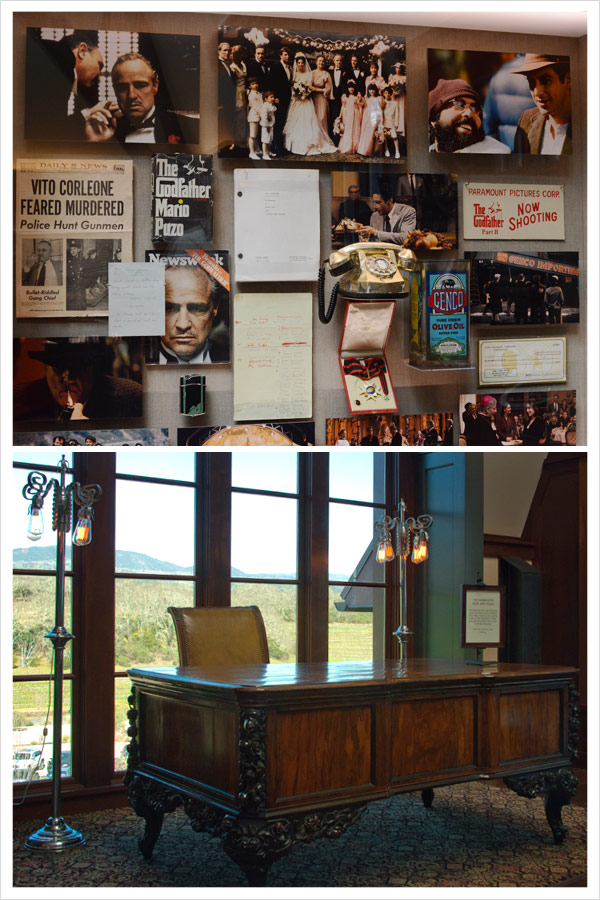 The Godfather Desk and Chair: This desk and chair were the props used in all three of The Godfather films. Most notable for the opening scene of The Godfather, in which Don Corleone grants a favor to the undertaker Bonasera.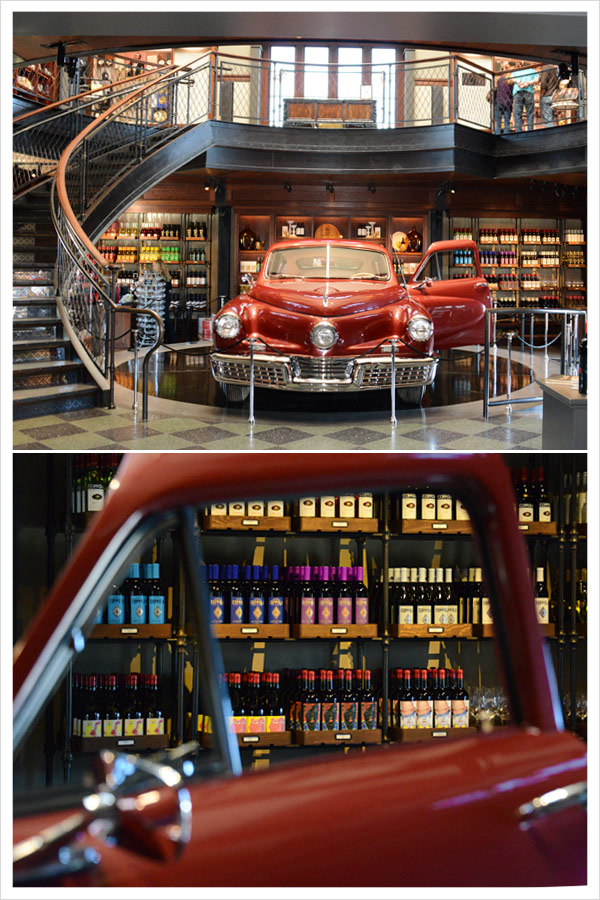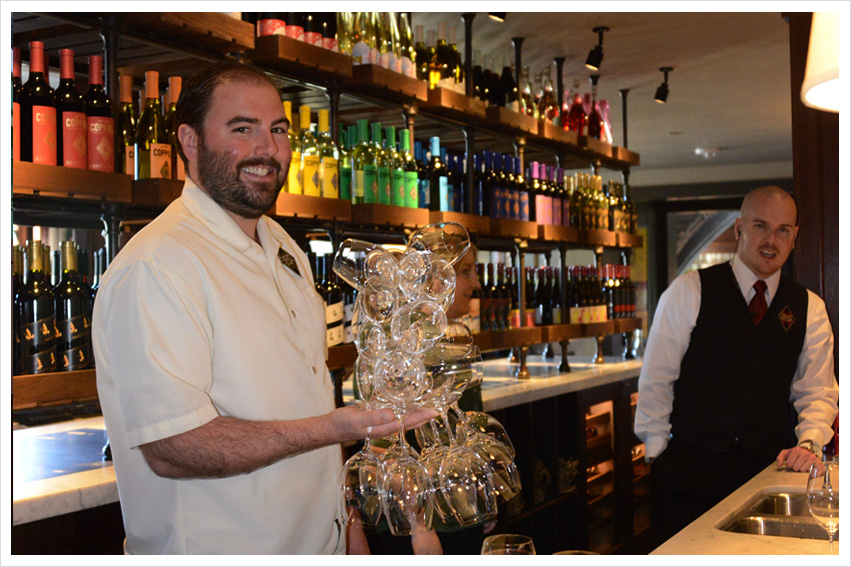 Friendly and talented employees!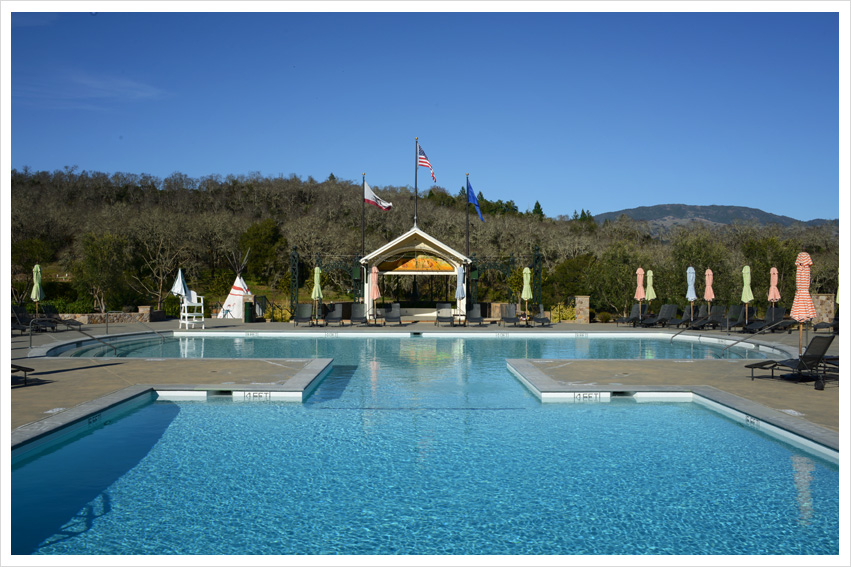 Swimming pools welcome children and adults during the warm days in Alexander Valley.
There are 28 European style cabines which are available to rent during the swimming season for the day while lounging by the pool. The cabines are equipped with private changing rooms which includes shower and towels. Pool Days sell out very fast!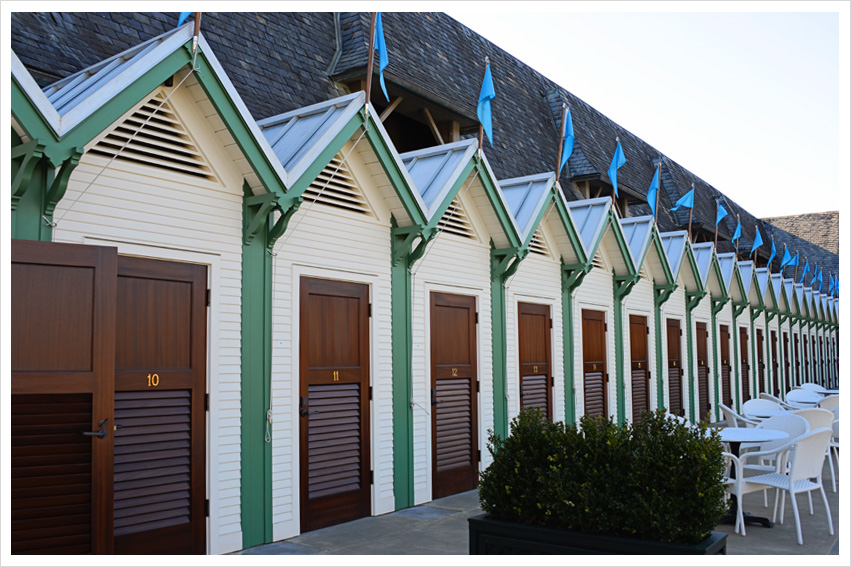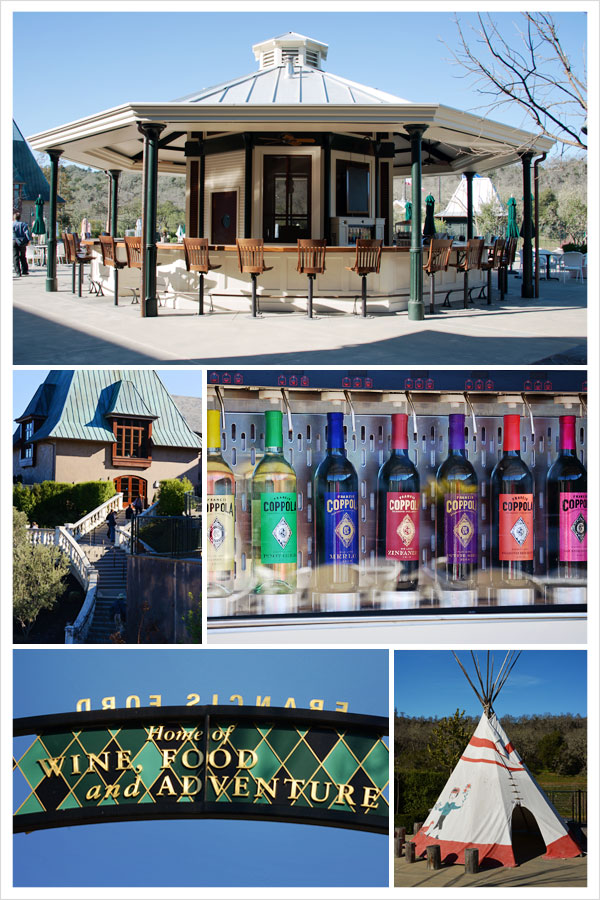 The idea of Francis Coppola was to create a place for families to celebrate the love of life and enjoy all the best things in life together! "Wine Wonderland" !
We bought today a bottle of their 2010 black label Cab and enjoyed it while watching the Academy Awards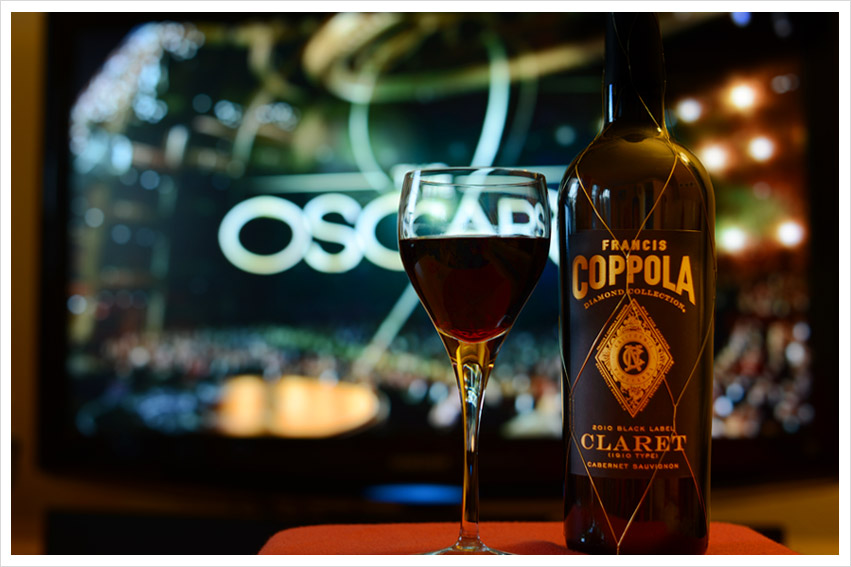 Did you enjoy the Academy Awards?  What was your favorite movie of the year?
website: http://www.franciscoppolawinery.com/
Address: 300 Via Archimedes, Geyserville, CA 95441
Winery Open Daily at 11am