"The Spirit of the Man" at Paradise Ridge Winery
This past weekend, we went to see the outdoor sculpture exhibition "The Spirit of the Man" at Paradise Ridge Winery. Paradise Ridge Winery is a 156-acre wine estate located in a residential area in the northeastern hills of Santa Rosa, just minutes from downtown. This world class sculpture garden opened in May 2012 and it's a two year long exhibition that features 36 artists and 38 works by sculptors based in Sonoma County, California and throughout the country.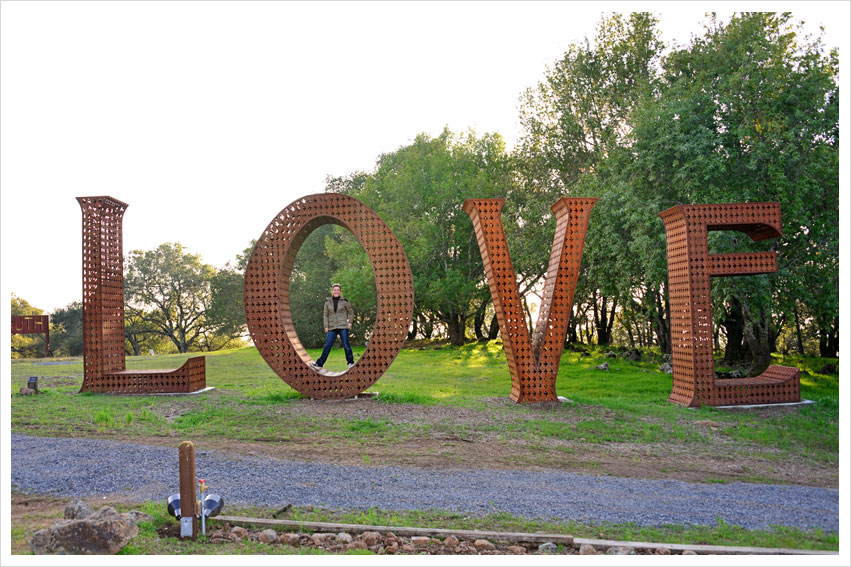 "Love" by Laura Kimpton & Jeff Schomberg was one of my favorite sculptures. Paradise Ridge Winery is purchasing the sculpture for their collection since the winery hosts many weddings every year. The sculpture was strategically placed so you can see it at the top of the winery from the tasting room. I'm sure it is a great spot for engagement portraits too!!!
The Spirit of the Man honors artist Al Voigt  who passed away in 2011 and created a series of renowned outdoor installations across Sonoma County. Originally, Voigt had an engineering career in the aerospace industry. Voigt fine-tuned missile guidance systems before he turned sculptor.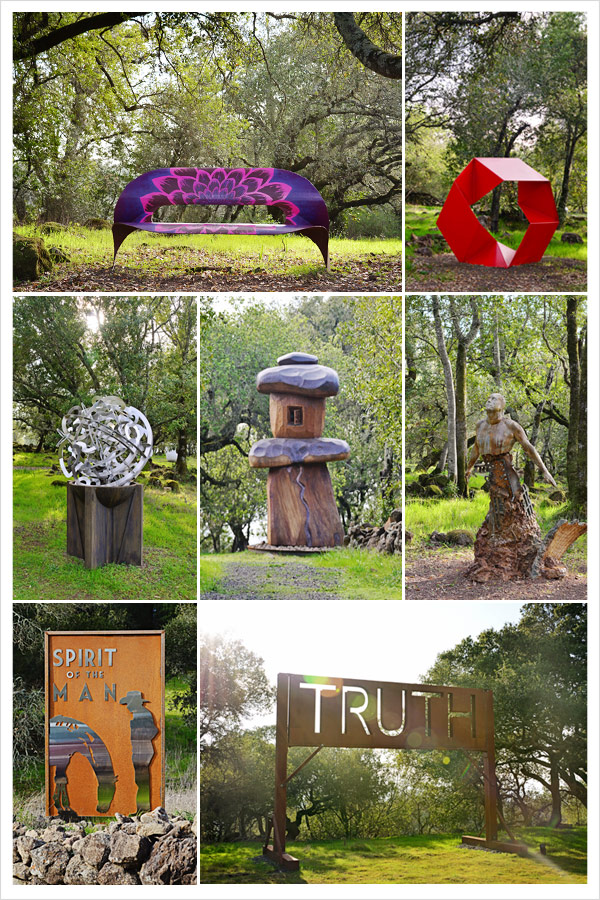 The exhibition is free and open to the public. You can add some fun and do a "Sculpture Hunt". Check out the printable PDF version at:  "PARENT GUIDE: Exploring Sculpture with your Family". Some of the sculptures are designed to be hands on and you can touch and interface with them.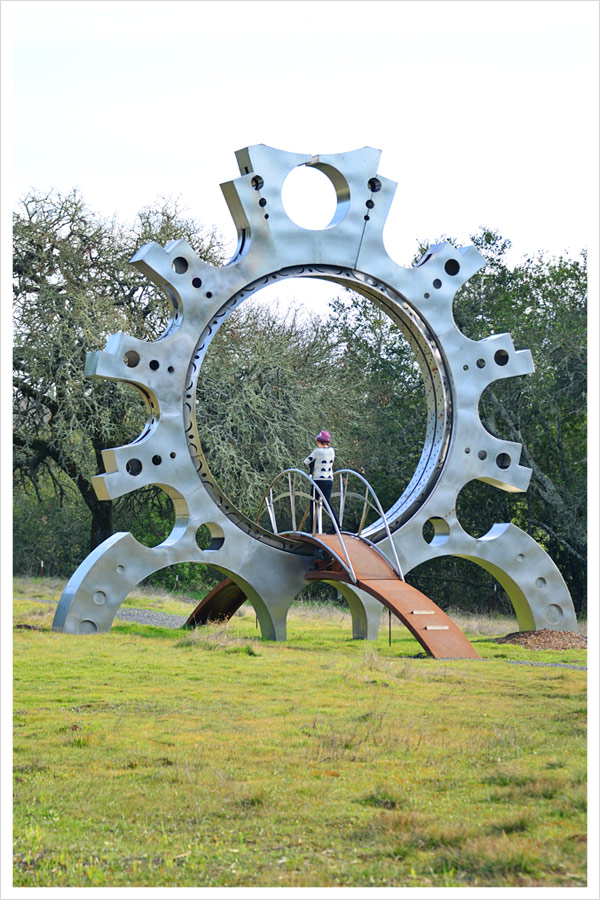 Paradise Ridge Winery offers romantic and spectacular panoramic views overlooking Sonoma County and the Russian River Valley. It was a great combination of wine, nature and art!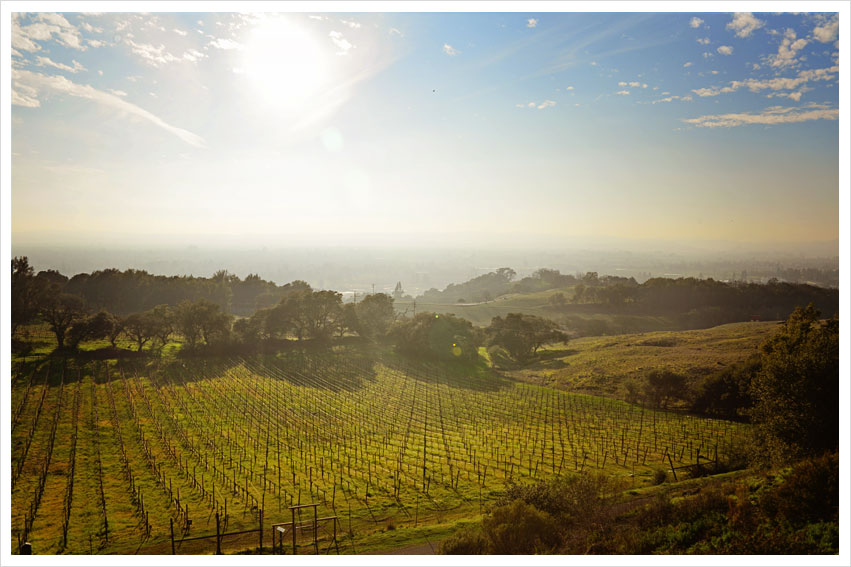 For More information:
Paradise Ridge winery
http://www.prwinery.com/
4545 Thomas Lake Harris Drive, Santa Rosa
11am to 5pm Daily
The Spirit of the Man
http://www.thespiritoftheman.com/