The Wave Organ at The Marina District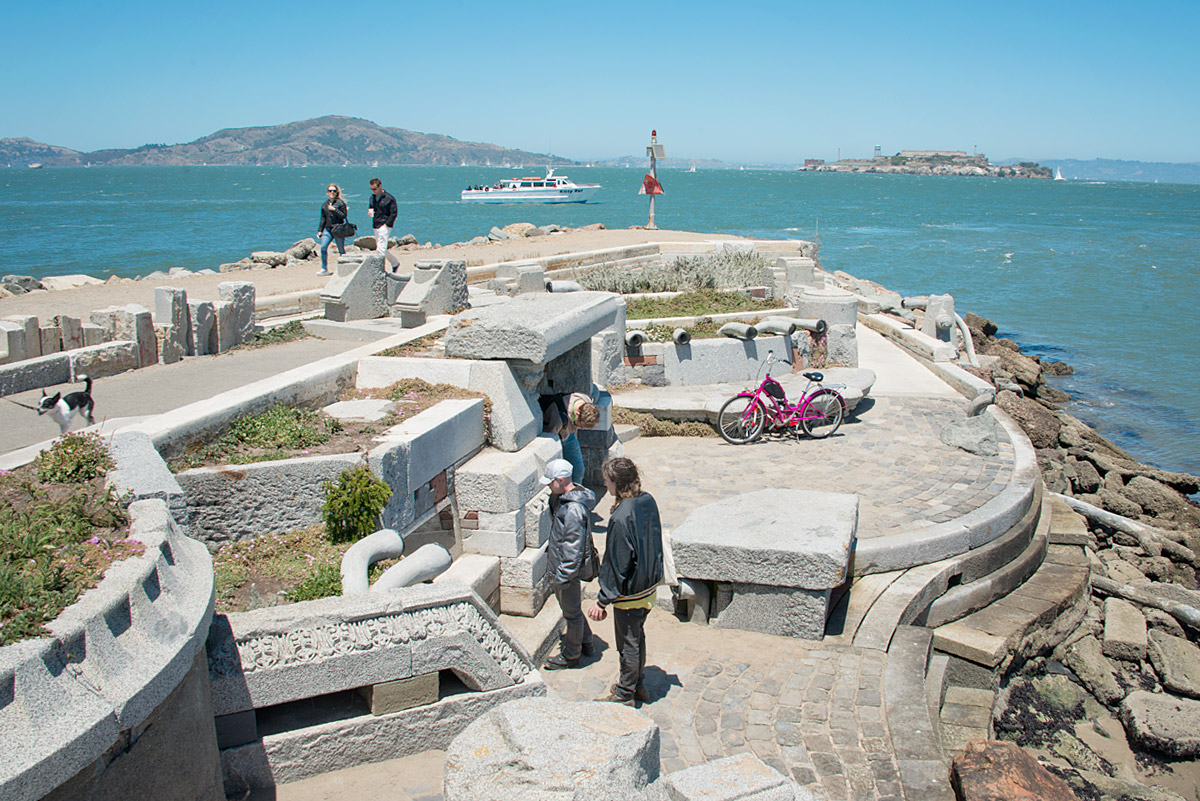 A few weeks ago after our second attempt we finally found one of San Francisco's hidden and unusual spots: The Wave Organ. The Wave Organ is a wave activated acoustic instrument/sculpture part of the Exploratorium. The installation was developed by Peter Richards and sculptor and master stone mason George Gonzalesis in 1986.  It consists of 25 PVC organ pipes of various lengths that go into the water which creates the sound by the impact of waves against the pipe ends and the subsequent movement of the water in and out of the pipes.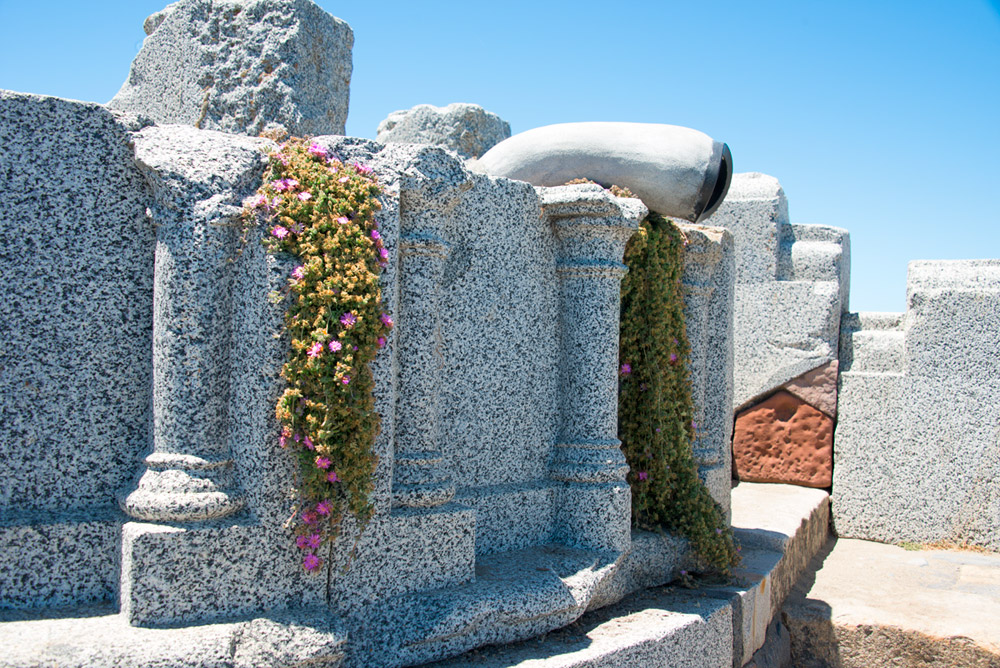 It is a little tricky to get there. The Wave Organ is located on a jetty east of the St. Francis Yacht Club that forms the small Boat Harbor in the Marina district of San Francisco. The jetty itself and the Wave Organ were constructed with irregular granite and marble taken from a demolished gold-rush era cemetery.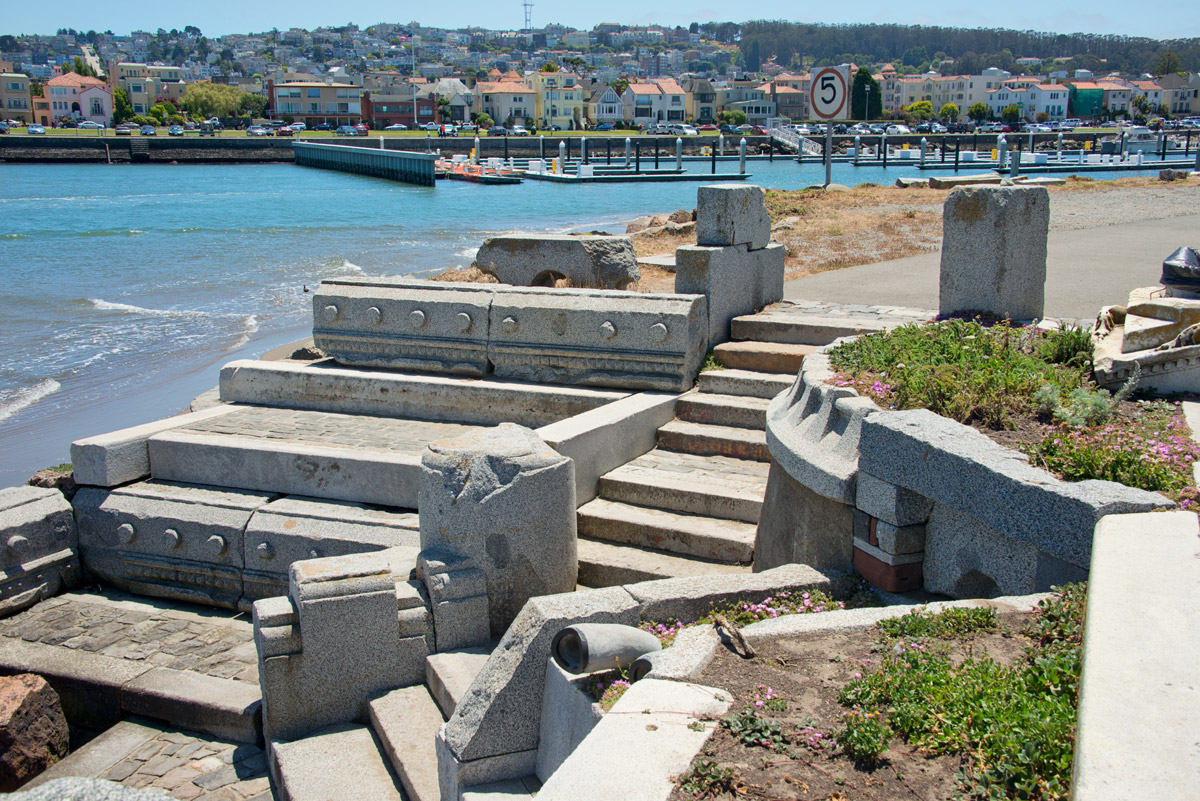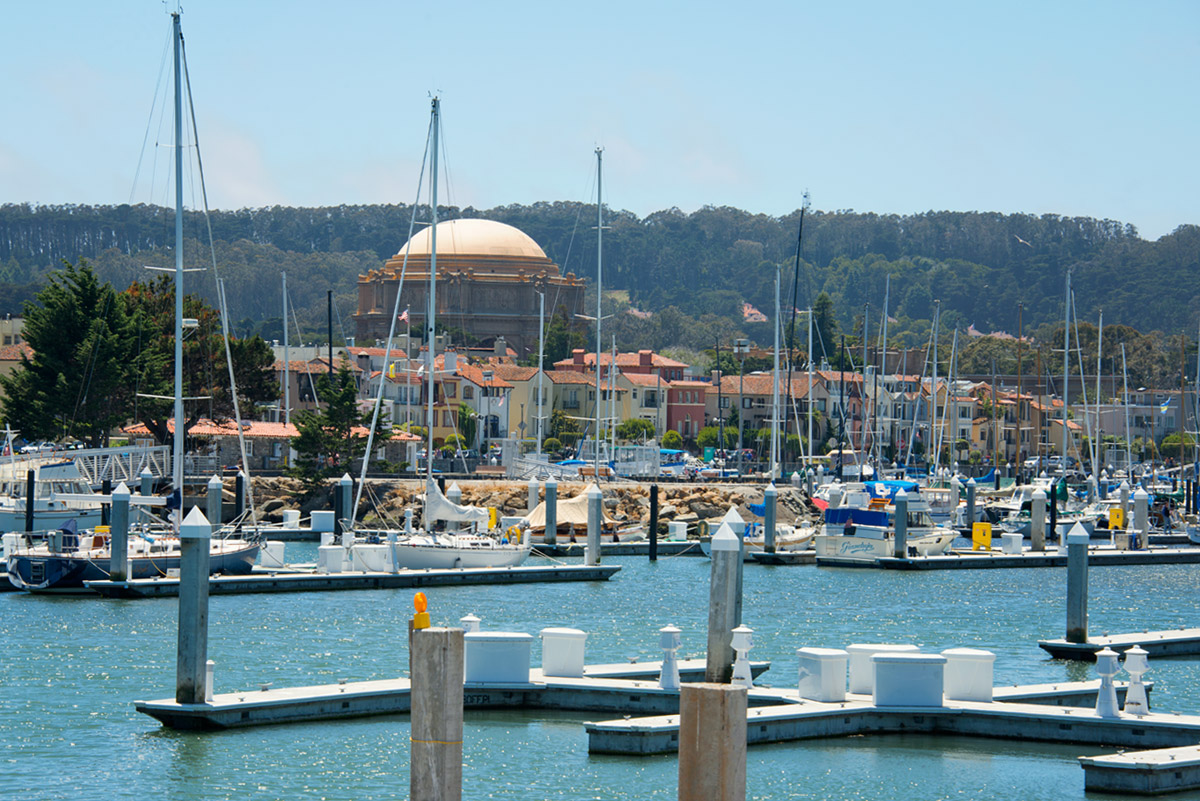 It was a beautiful sunny but calm day without any crashing waves.  We couldn't hear the music of the waves at the Wave Organ but we really enjoyed the relaxing and beautiful view of Alcatraz and the Golden Gate bridge from there. We heard The Wave Organ sounds best at high tide and during a full moon.  It was a fun trip out there, kids will enjoy it, make it one of your S.F. hidden spots.
For more information visit: http://www.exploratorium.edu/visit/wave-organ
Address: 83 Marina Green Dr, San Francisco, CA 94123
Google Maps>>
Have a Smiley Day!!!
Victoria 😉