Visiting the Bay Model Visitor Center in Sausalito!
Looking what to do on a rainy day? Yesterday, we visited the Bay Model Visitor Center in Sausalito. We have been there before but this was our first time after last year's re-opening. The renovation project took 2-years and $15.5 million dollars in improvements.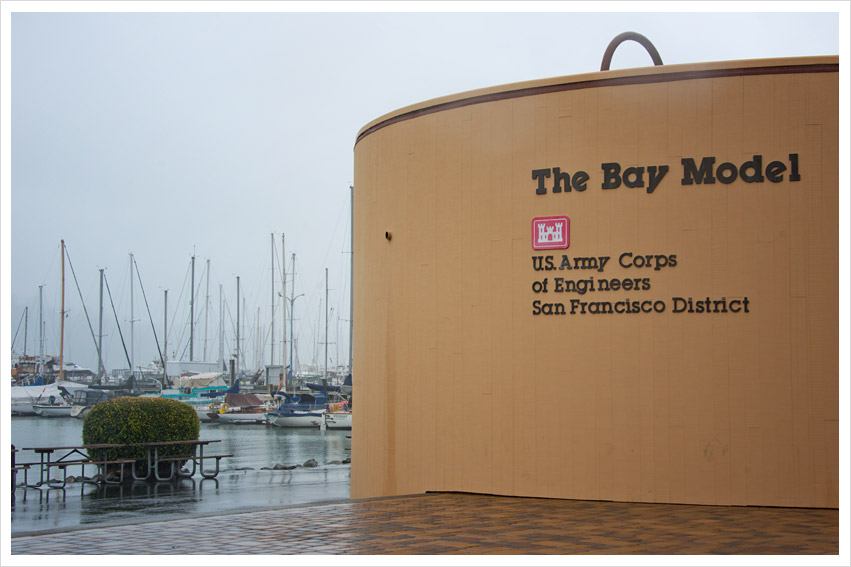 The Bay Model (1.5 acre model ) was constructed by the Army Corps of Engineers in the 1950's. Until about ten years ago this 3-dimensional hydraulic model allowed scientists and researchers to test water quality issues, to study how water flows through San Francisco Bay and Delta and also to simulate the effects of everything from oil spills to upstream dams and from water diversions to floods caused by global warming. Now these calculations are done by one computer and the model is used for educational purposes.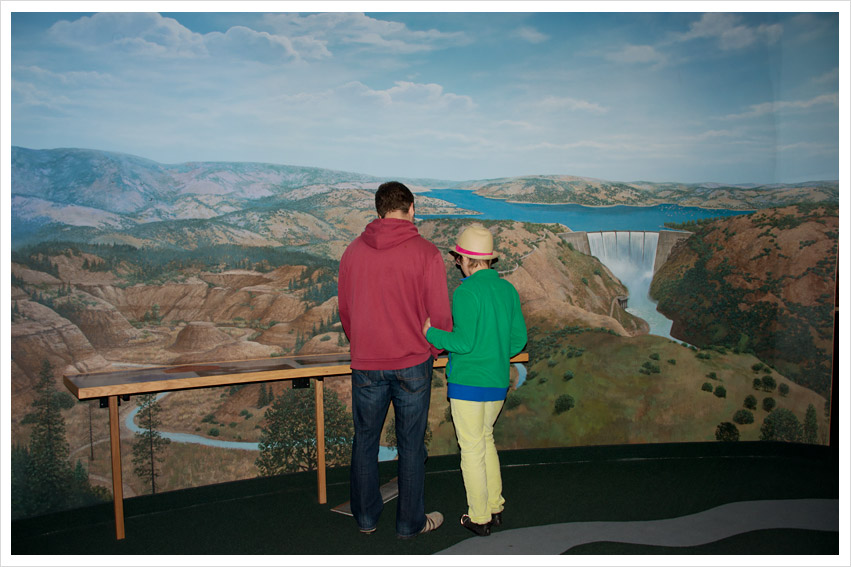 Inside the main building you will find stunningly beautiful hand-painted murals, a short introductory video, interactive reading rails and displays, phone banks with information in English and multiple other languages. We did a self-guided tour but ranger guided tours are available for groups with advanced reservations and can be tailored to the technical level of the group. Tours  are approximately 1-½ hours in length and it is preferably to call three weeks in advance.  You can also do a pre-recorded audio tour if you pay three dollars each.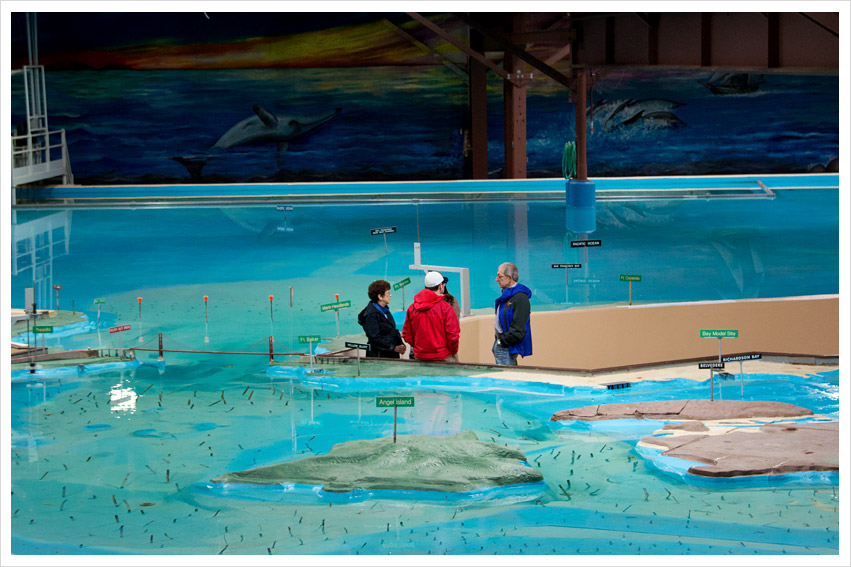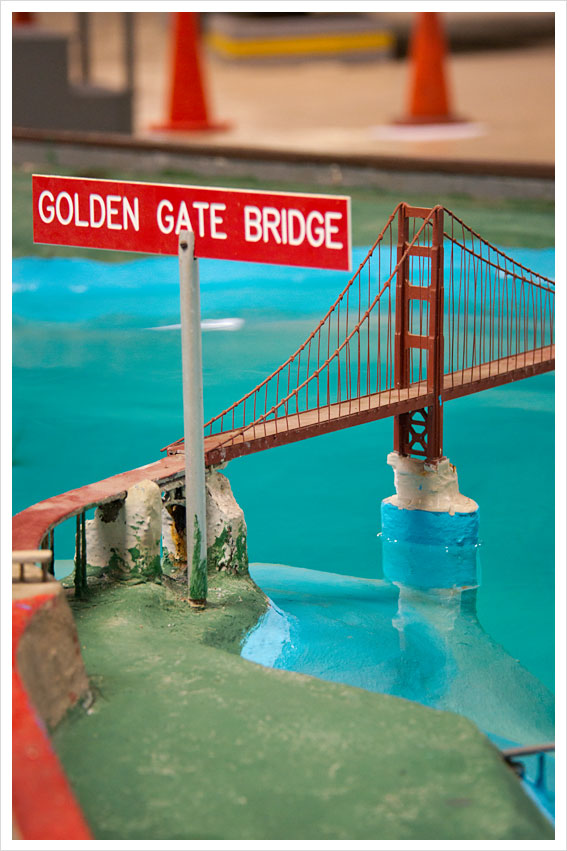 The Bay Model offers a great opportunity to learn about the geography, topography, ecology, and the human and natural history of the San Francisco Bay and Delta.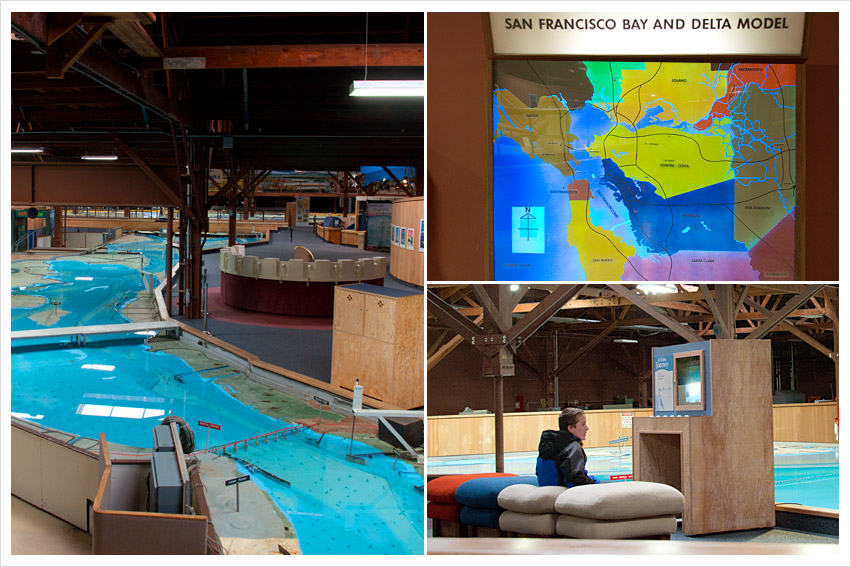 Lots of hands-on activities. Science is Fun!!!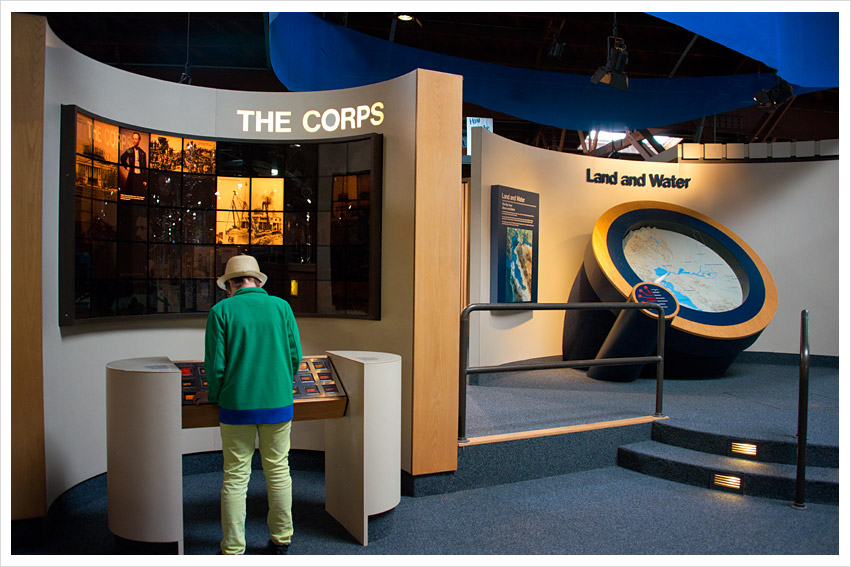 There's a small gift shop in the visitor center that sells books, maps and toys.There's no food available but you can bring your own lunch/snack and eat on the picnic tables in front of the building.
Location:
2100 Bridgeway, Sausalito, CA 94965
Website: http://www.spn.usace.army.mil/Missions/Recreation/BayModelVisitorCenter.aspx
Winter Hours: Tuesdays – Saturdays 9am – 4pm. Closed Sundays & Mondays
Admission to the Bay Model is FREE  (Donations Welcome). FREE Parking.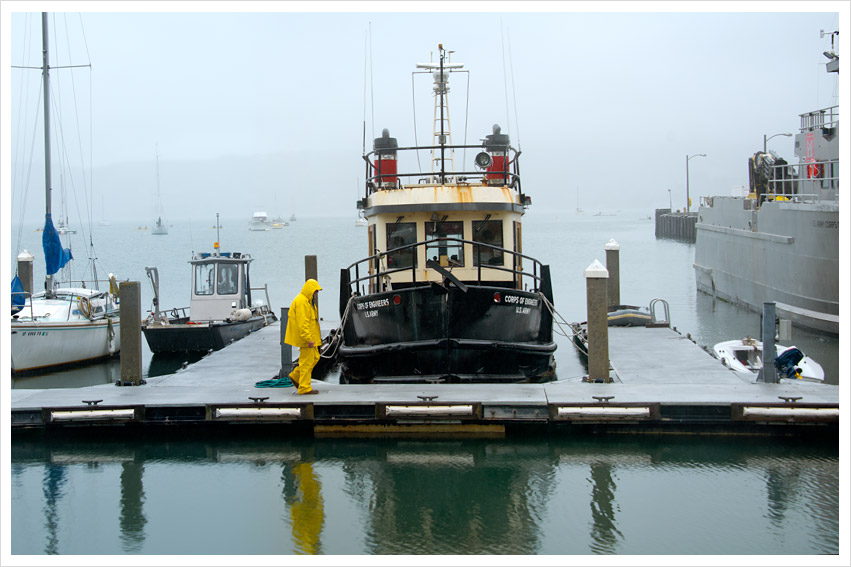 After our visit to the Bay Model Visitor Center we explored the beautiful Sausalito waterfront and had lunch and coffee at the Taste of Roma Café. Delicious coffee, tasty lunch, friendly service, and you can bring your dog to the outside seating. 😉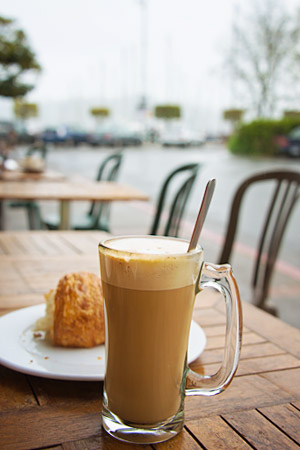 The Bay Model Visitor Center in Sausalito is the only one of its kind in the world. This is definitely one hidden gem in Marin!!!!
Enjoy the April showers!!!