Visiting the Home of Google!
Yesterday, we visited the Google's corporate headquarters in Mountain View. Known simply as the Googleplex. "Googleplex" derives from combining "Google" and "complex". Also "googoloplex" means a gigantic number based on "googol" – A googolplex is the number 10googol, i.e. 10(10 100)
Since it was a holiday we expected a lonely and quiet building but we were surprised to see a lot of visitors and a bus full of tourist taking pictures of the Android lawn statues located in front of building 44, riding the bright and colorful bicycles and just walking around the campus.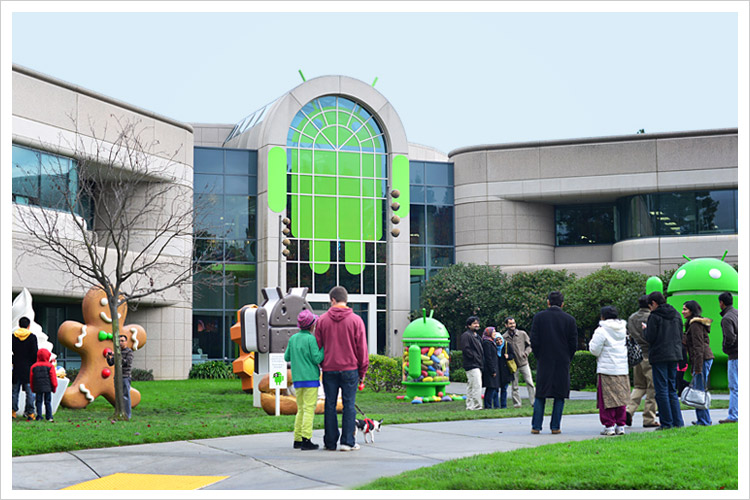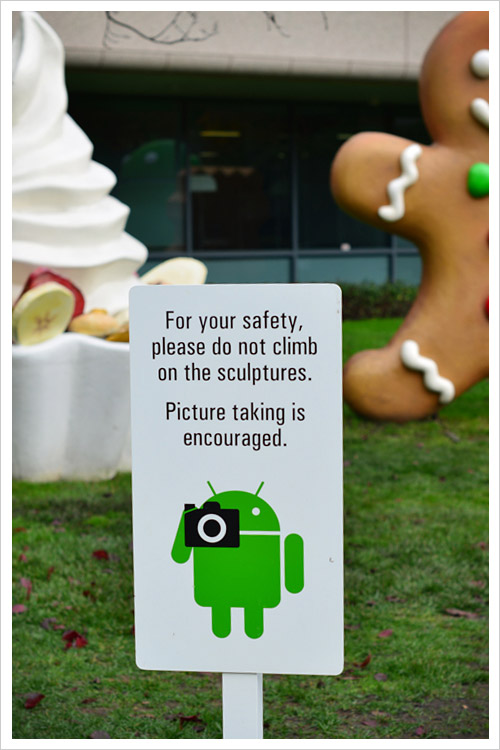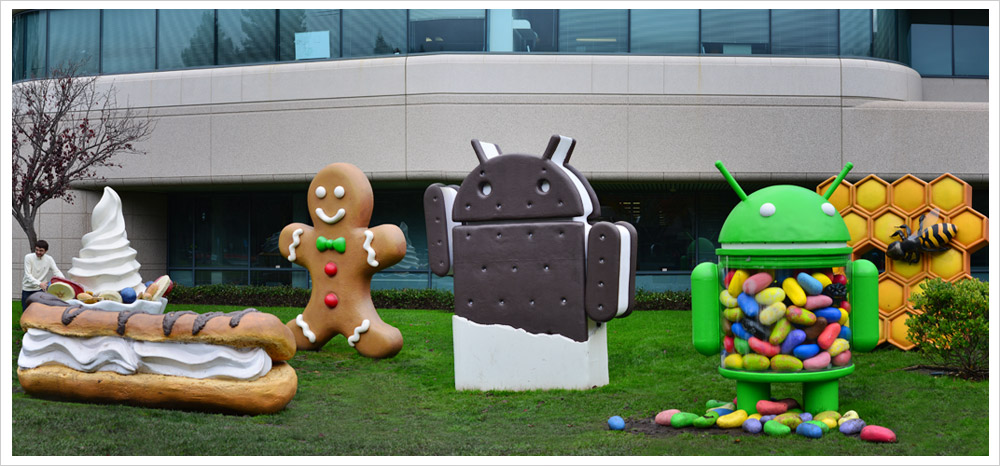 The statues are on the grass lawn in front of Building 44, where the Android development team works. Every time Google launches a new Android mobile device operating system they add another one of these statues to their collection. All named after desserts

The cupcake statue/Android Cupcake represents Android version 1.5
The donut statue/Android Donut represents Android version 1.6
The éclair pastry statue/Android Eclair represents Android version 2.0, 2.1
The frozen yogurt statue/Android Froyo represents Android version 2.2
The gingerbread man statue/Android Gingerbread represents Android version 2.3
The piece of honeycomb with a bee and the Android robot statue/Android Honeycomb represents Android version 3.0, 3.1, 3.2
The Ice cream sandwich in the shape of the Android robot statue/Android Ice Cream Sandwich represents Android version 4.0
The latest is the the jar of jelly beans in the shape of the Android robot statue/Android Jelly Bean represents Android version 4.1,4.2
The green Android robot statue Represents the operating system in general.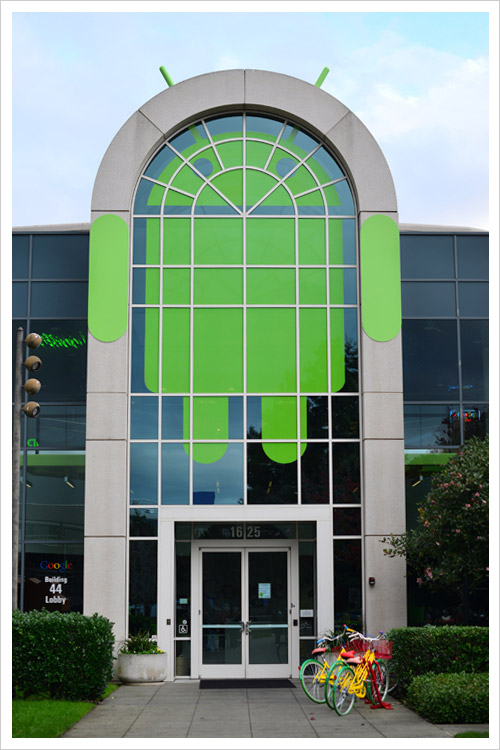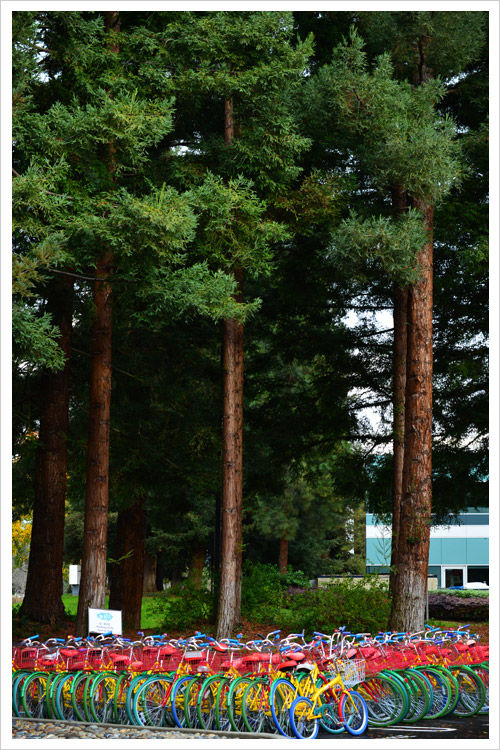 Hundreds of brightly colored bikes are parked outside every building for employees to travel from one building to another.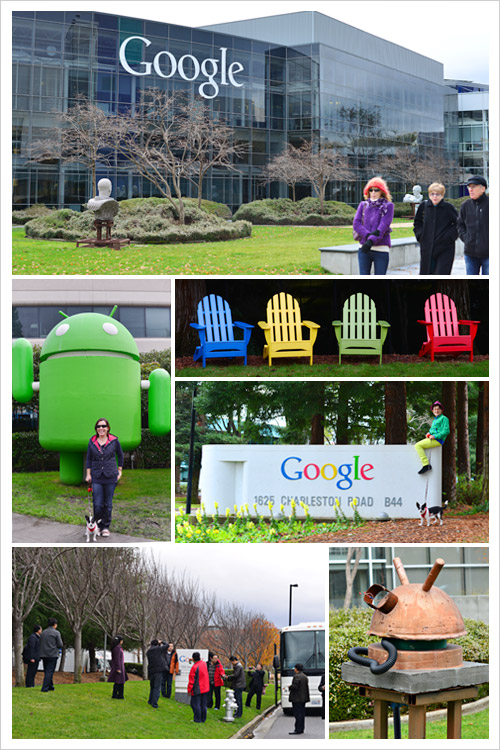 Lots of tourist and visitors!!!
It was fun to visit the Google Android Garden! I'm sure it would be quite an experience to work here too.

Google Android Garden
Front Lawn of Building 44
1625 Charleston Road
Mountain View, CA 94043