Yarn Bombing in Downtown Santa Rosa
I was driving in Santa Rosa downtown a couple weeks ago and suddenly started to notice colorful and vibrant trees around town. I thought I was entering Dr. Seuss's colorful imaginative world and seeing the famous "Truffula trees" 😉
I started wondering what was going on? Well, it is "Yarn Bombing" also known as yarn storming, guerrilla knitting, urban knitting or graffiti knitting. Technically it's a kind of graffiti with the difference that it can be easily removed if necessary.
Yarn bombing has been around for quite some time and has become a global phenomenon, but I only heard about it around a year ago.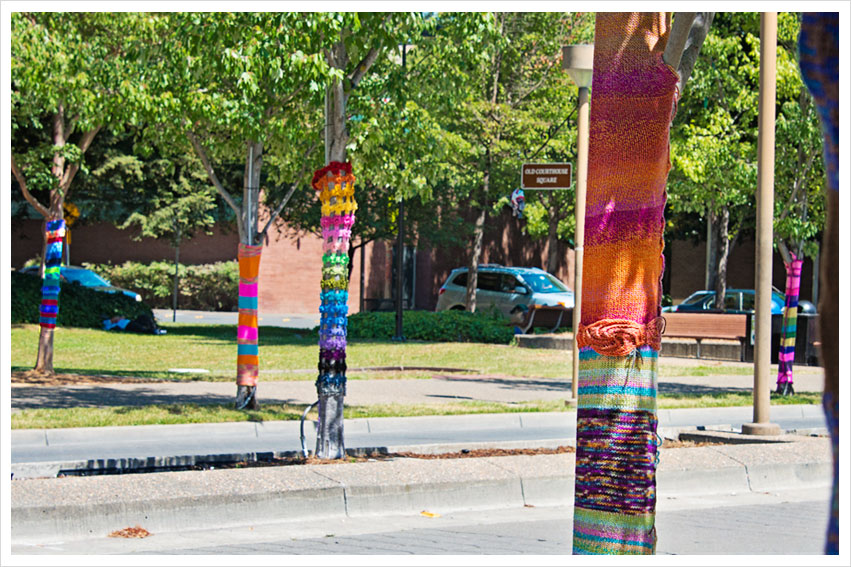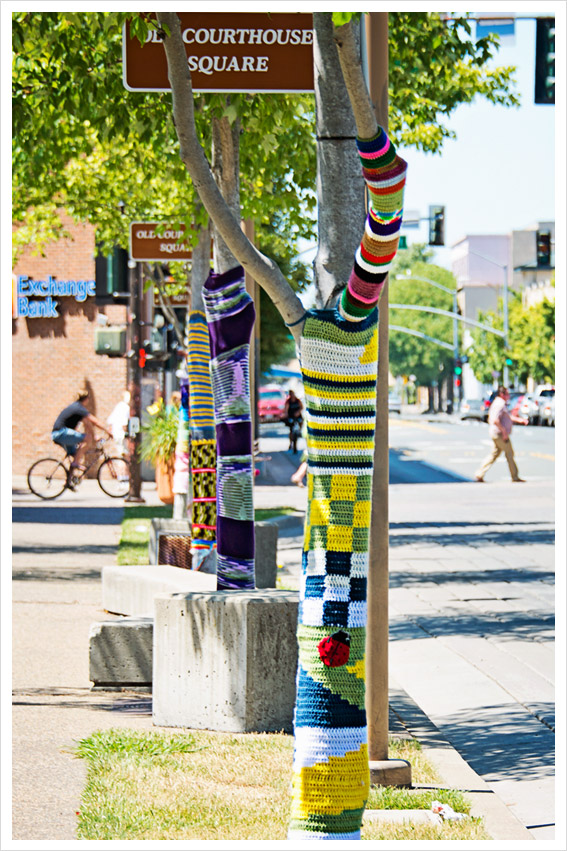 Even the Santa Rosa Empire Building got targeted!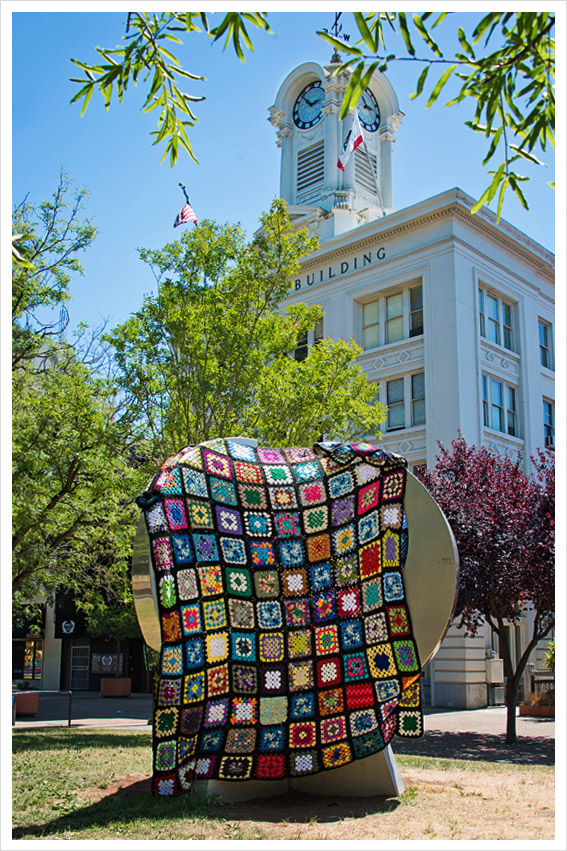 Yarn Bombing began in Houston when Magda Sayeg decided to knit a cover for her store's door handle. Soon after, followers from all over the world started yarn bombing!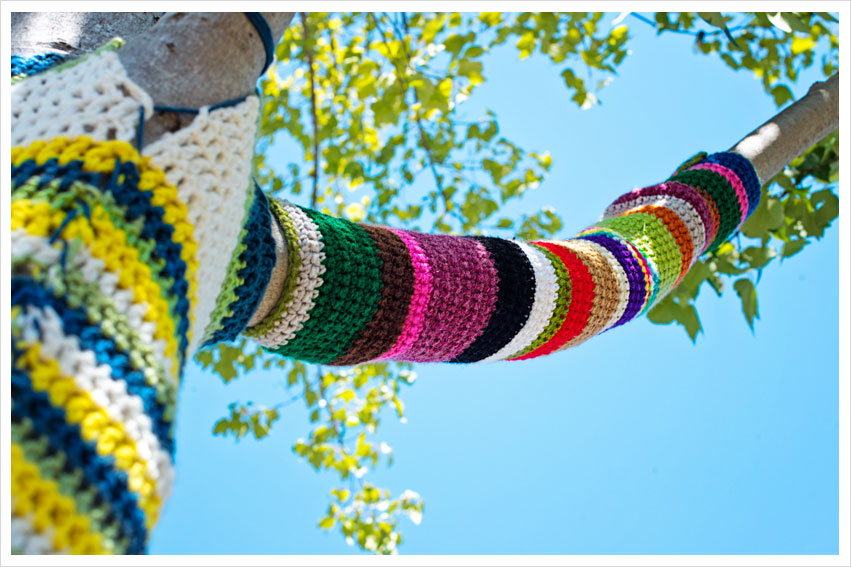 Yarn Bombers knit tree branches, furniture, bus seats, abandoned cars, statues & monuments, and all sorts of things.  There is even a book about this subject full of photos, step-by-step instructions for knit and crochet and large-scale patterns.
I took this photo last year in Washington DC. I also saw a lot of bicycle racks decorated with yarn. I loved it!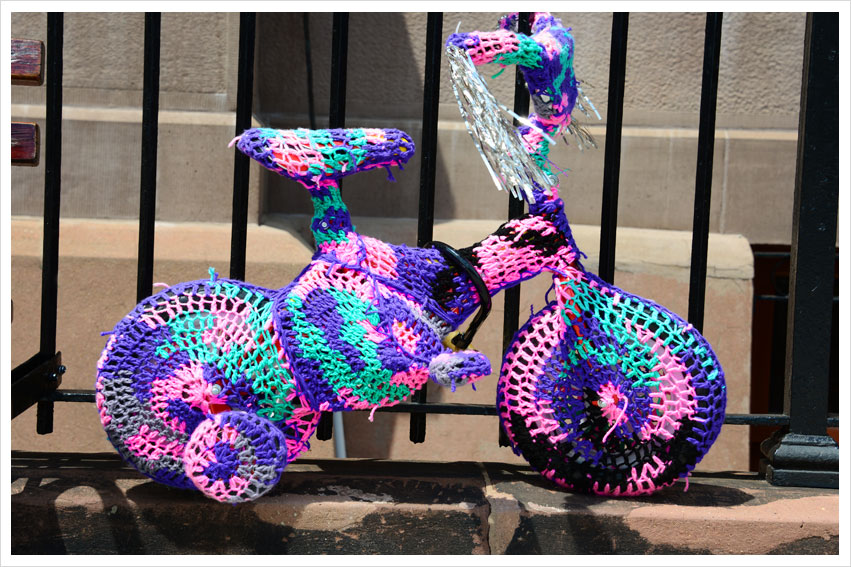 …and what about this iPayPhone Yarn Bomb in San Mateo, CA from Knits For Life?  Very cool Huh?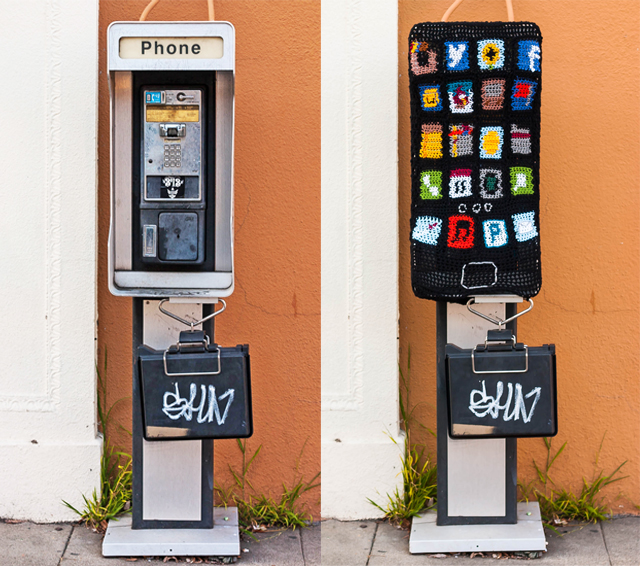 Have you seen any other yarn bombing around the Bay Area? Are you a yarn bomber? Shared your pictures with me in our Facebook page….I would love to see them!!!
Have a smiley day!!!
Victoria 😉