Fall Fun, Painting Pumpkins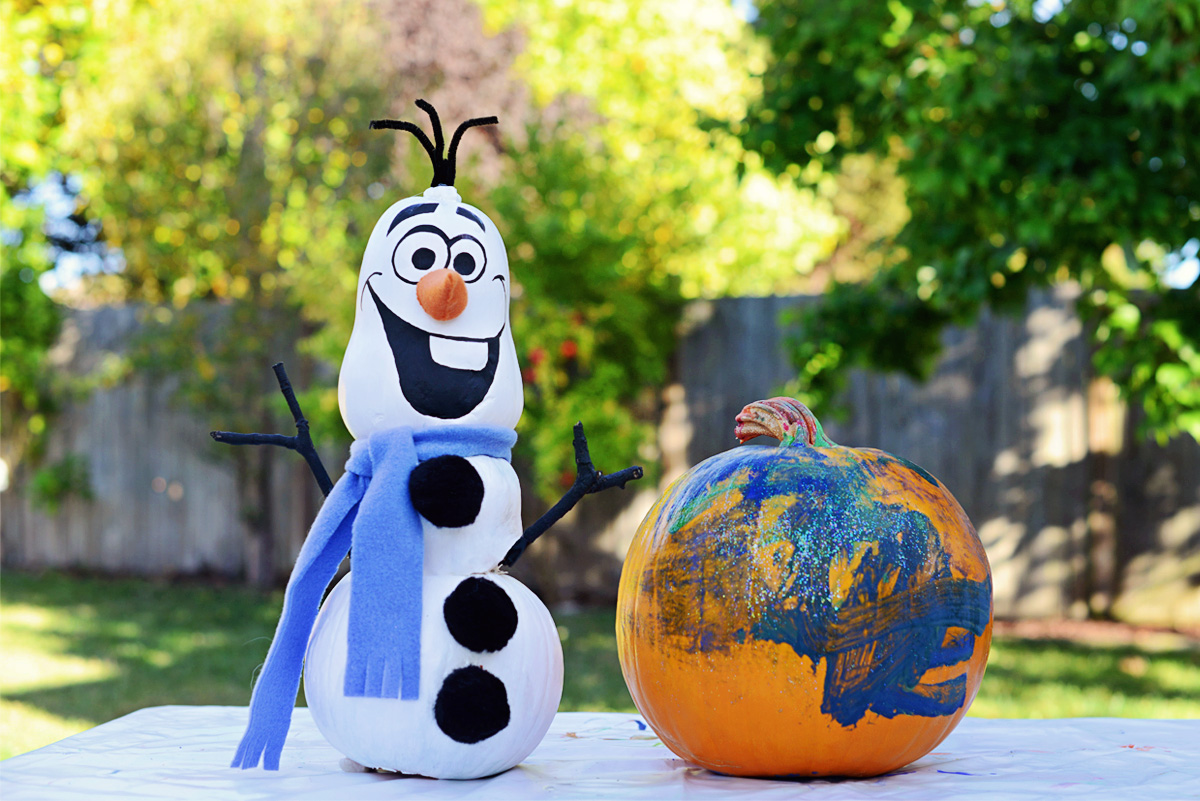 October is here and this means it is the season for pumpkins!!!! There is something about autumn that it is very easy to get into the fall spirit. Bring on the pumpkins, the apple picking, the baking, the pumpkin spice latte, the scarecrow decorations, crafts and Halloween celebrations!
Every year we carve pumpkins but pumpkins don't last as long as we'd like and they always end up moldy after two or three days. Last year we started a new tradition to enjoy the pumpkins a little big longer …. Pumpkin Painting!!!
This is a great activity for the whole family. Our teen got a little creative, suggesting building Olaf from the movie Frozen (we all have to help with this) and the little one of the family did free style and made his own festive and unique design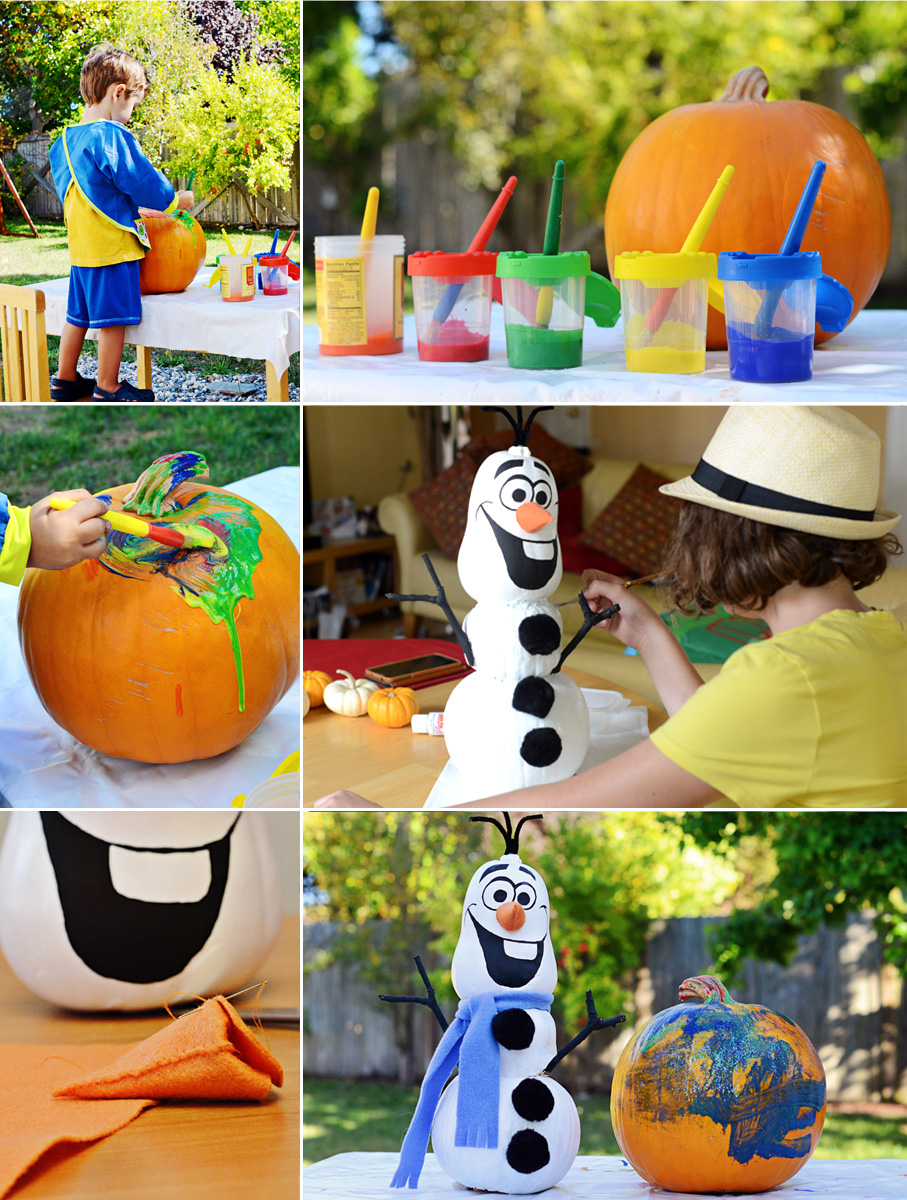 A few suggestions for pumpkin painting:
Before painting, make sure your pumpkins are gently washed with soap and water.
We used acrylic paint with our teen to paint Olaf. We always wear old clothing because if acrylic paint ends up on your clothing, it can stain.
For Olaf's face we printed a stencil and used a pencil to trace the outlines of the design into the pumpkin.
Use non-toxic tempera or water-based paint for the younger kids.
We added some shine to the pumpkins with glittery paint.
Have FUN!!!!!!! … That's what its all about.
Last year we did a few other fun characters: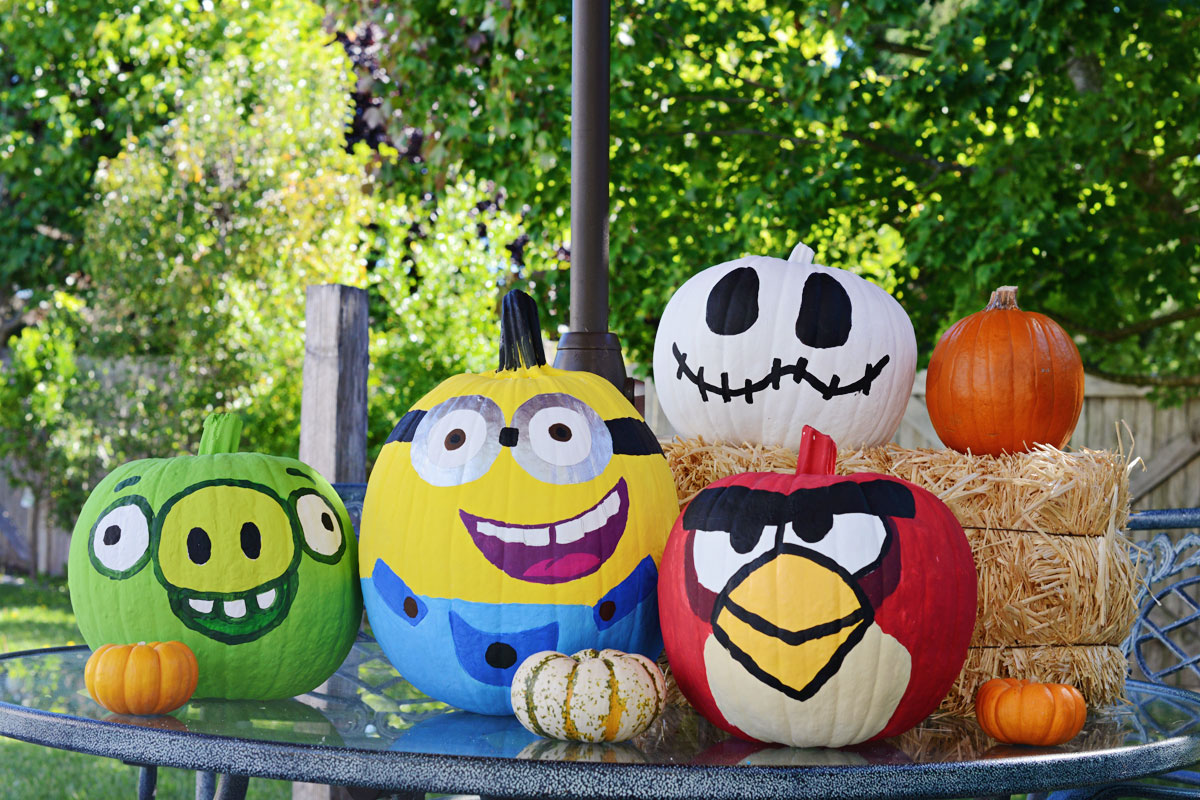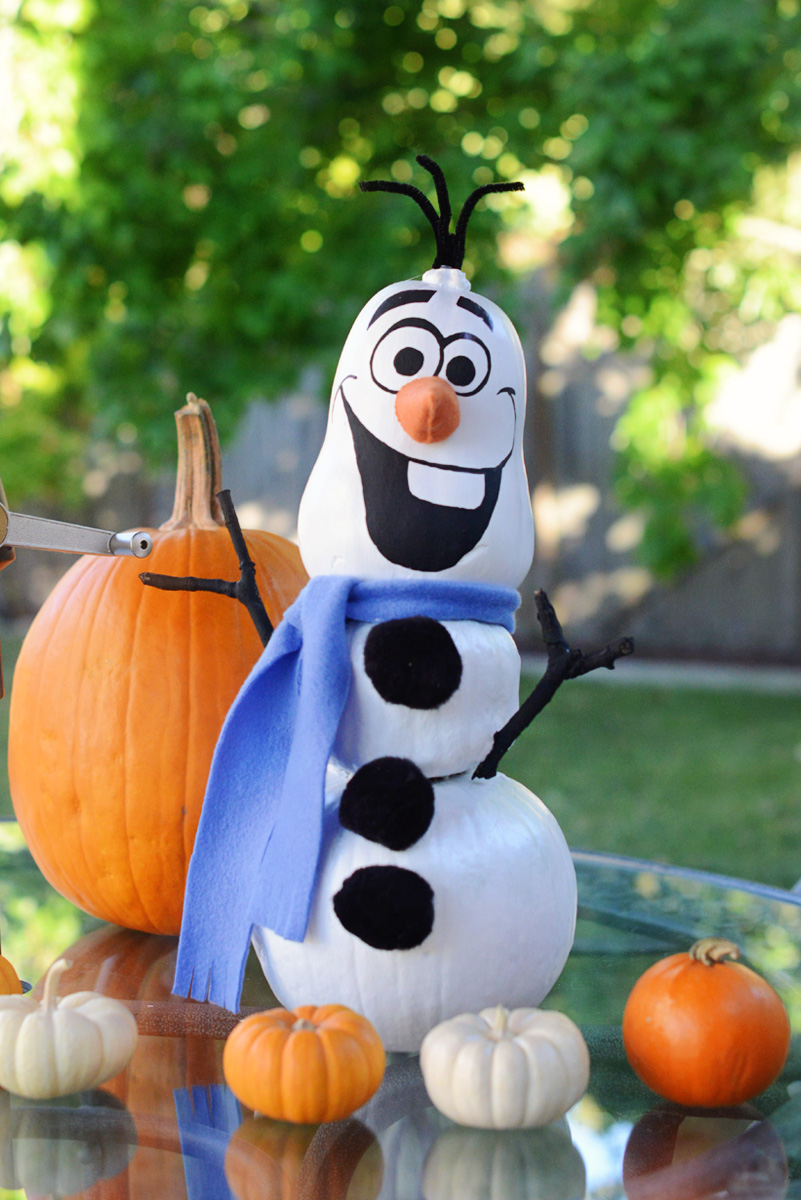 It was very fun even thought Olaf's head fell a few times

Every day I love to see our decorated pumpkins next to our door!
Have a Festive and Fun Fall!
Victoria 😉